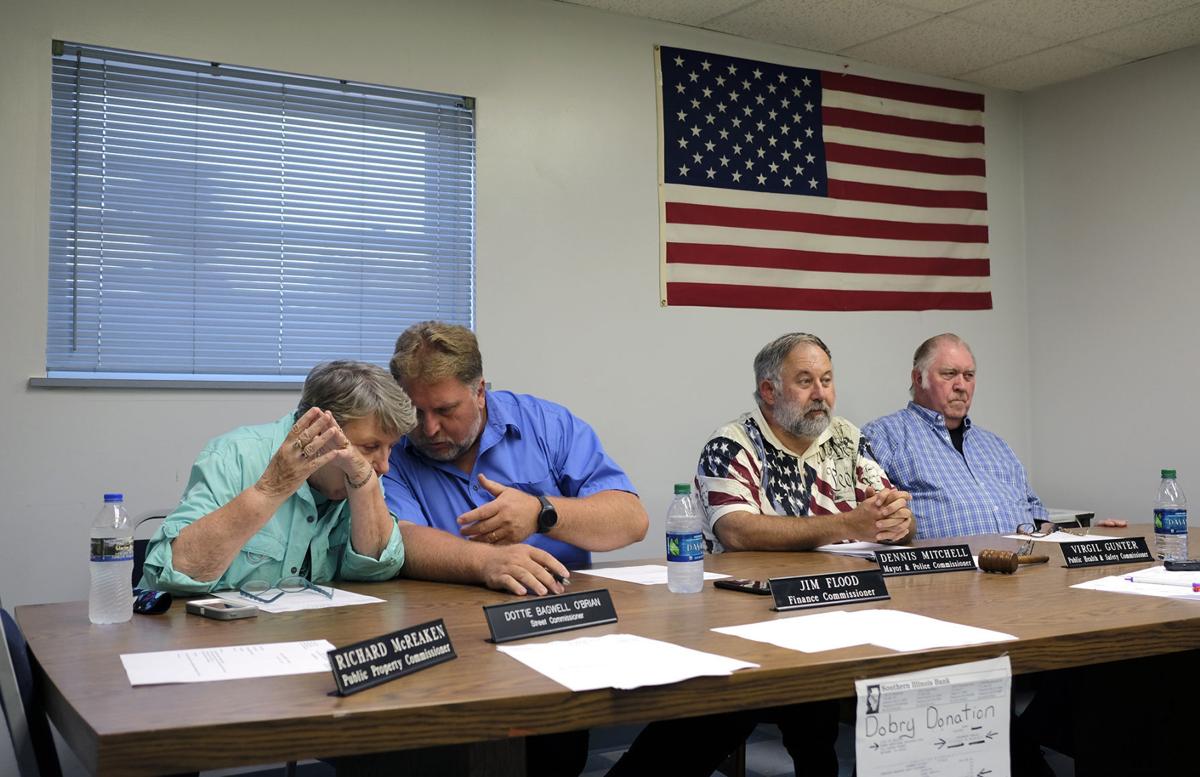 WEST FRANKFORT — A federal grand jury has indicted former Zeigler treasurer Ryan Thorpe on charges of embezzlement and wire fraud.
According to a news release sent from U.S. Attorney Donald Boyce's office, the grand jury on Tuesday returned a five-count indictment, charging Thorpe with three counts of wire fraud and two counts of embezzlement from a local government, alleging he stole funds during his tenure as Zeigler's treasurer.
"The indictment charges that from March 4, 2013, to August 3, 2017, Thorpe embezzled more than $300,000 by writing checks to himself drawn on the City of Zeigler's general account," the release reads.
It goes on to explain that, allegedly, Thorpe manipulated the checks that were in the bank documents presented to city officials.
"Thorpe 'whited out' his name in the payee section of the checks, wrote in the names of vendors and suppliers that the city did business with, photocopied the altered checks, placed these photocopies in the bank records kept by the city, then shredded the copies of the checks with the 'white out,'" the report reads.
According to the release, each count of wire fraud carries with it a maximum sentence of 20 years in prison and a $250,000 fine, and each count of embezzlement comes with a maximum sentence of 10 years in prison as well as a $250,000 fine. It also indicated that the indictment seeks forfeiture of several items, including a woman's diamond ring, property in Zeigler, a portable building, firearms, two motorcycles, two side-by-side utility vehicles and a utility trailer.
Zeigler Mayor Dennis Mitchell said he is "shocked" and "saddened" by the news.
"You still don't want to believe it until it's right there in front of you," he said. He said it all felt "surreal."
Mitchell likened his and his fellow city employee's feelings to the stages of loss.
"We are going through these stages right now," he said.
As for the city's finances, though admitting in the past that money has been tight, Mitchelll said they have made theft and crime insurance claims. He said the city should recover their losses.
"Because it's spread out over a few years we should be OK," he said. He said the theft and crime policies are for $100,000 a year each.
On Aug. 24, FBI agents arrived to execute a warrant at the Zeigler City Hall, where they seized documents. They were later seen at Thorpe's home, appearing to removing some of the items mentioned in the indictment.
In an emergency meeting that night, the City Council put Thorpe on unpaid administrative leave. He was later terminated from his position with the city.
Questions have swirled in town since, asking how he got away with stealing for this long. One questions posed during a special meeting in August was why was the issue was not caught during prior audits. Mitchell said he was not sure. He said Dennis Uhls, who has performed past city audits, said he stood behind his work. Mitchell said the reports did not show any missing funds.
"All tax monies were accounted for. All checks were paired with bank statements to verify those," Mitchell said the auditor told him. The most recent completed audit was through April 30, 2016.
Mitchell said Thorpe would have potentially had a hand in gathering information to be delivered to the audit team.
Mitchell said a special audit from Uhls, which was called for after the visit from the FBI, will be on his desk Oct. 13. He said based on their own internal investigation in the weeks since the news, they had similar findings to what the FBI investigation has brought to light.
Thorpe will appear at the federal courthouse in Benton Oct. 19 for arraignment.
618-351-5823
On Twitter: @ismithreports
Sign up for our Crime & Courts newsletter
Get the latest in local public safety news with this weekly email.