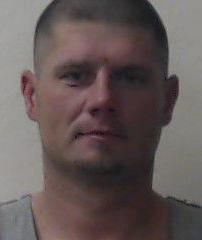 A Williamson County man wanted on multiple theft charges was arrested in the early morning hours Wednesday.
A news release from Williamson County Sheriff Bennie Vick said Lester Aaron Taylor was arrested just after midnight Wednesday in Herrin — he attempted to flee on foot, the release said, but he was apprehended by officers.
Taylor was allegedly seen on video footage stealing a car from Farmer Street in Bush on Tuesday. The footage came from a neighbor, and Vick said it was key in catching Taylor, according to the release.
The release states Taylor had two warrants for felony theft as well as other pending charges from other cases, including this week's alleged vehicle theft. Formal charges from these cases are expected, Vick said.