MURPHYSBORO — Pathologists dominated the testimony Monday in the trial of a man charged with murder in the February 2014 death of a Southern Illinois University student.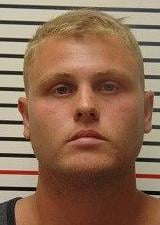 Gaege Bethune, 23, is charged with first-degree murder for the death of Pravin Varughese, whose body was found in the woods south of Illinois 13 on the east side of Carbondale on Feb. 18, 2014, days after he had been reported missing.
Authorities have said Varughese and Bethune rode together on the night of Feb. 12-13, then got into an altercation. Varughese ran into the woods near a strip mall on the east side of Carbondale, where he later died of hypothermia.
The state has accused Bethune of committing aggravated battery by inflicting multiple punches to Varughese's head and face, which caused great bodily harm, and that although Varughese's hypothermic death was not a direct result of the aggravated battery, it was a natural and foreseeable consequence. Bethune is also accused of committing or attempting robbery by the use of force or the threat of force, making him responsible for the foreseeable consequence of Varughese's hypothermic death.
The man who performed the first autopsy on Varughese, Dr. James Jacobi, took the stand to start the day when he was called by Illinois State's Attorney Appellate Prosecutor David Robinson.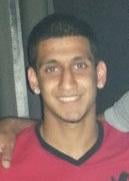 Shortly after Varughese's body was found in 2014, Jacobi's autopsy revealed the cause of death was hypothermia. Jacobi, who is from Bedford, Indiana, often performs autopsies for the Jackson County Coroner's Office.
In his testimony Monday, Jacobi indicated lesions above Varughese's right eyebrow had post-mortem discoloration and were likely caused by abrasions and environmental factors.
He also testified the cause of death was hypothermia, and the manner of death, or the circumstances leading up to the death, is determined by the coroner. He said on occasion he will offer a recommendation to the coroner's office about the manner of death, but he doesn't remember doing so in this case.
The toxicology also came back negative for drugs and alcohol, Jacobi testified, including additional testing for bath salts and synthetic cannabinoids. He said the additional testing was requested because a person was found dead in the woods and they wanted to test for as many drugs as possible.
He said alcohol was found in the urine at about 04.9 percent, as well as caffeine.
On cross-examination by Michael Wepsiec, Bethune's defense attorney, Jacobi said he has performed between 8,500 and 9,000 autopsies in his career.
During his testimony, Jacobi did say he found a small hemorrhage on the scalp, but that it didn't cause any brain injuries. Additionally, the injuries are likely from the time of death and they most likely weren't there beforehand, he said. 
Wepsiec inquired further about the impact of the injury on Varughese's ability to function. Jacobi said the injuries would not have caused his death, would not have caused him to be incapacitated, and most likely would not have caused him to have a concussion.
When discussing possible manners of death, Jacobi said there is "nothing to support to homicide."
On redirect by Robinson, Jacobi did say the bruising above Varughese's eye could have been the result of a punch. By definition, Jacobi said that is blunt force trauma and it is possible a person could still function with a concussion.
Also during cross-examination, Jacobi said he didn't think a person with a concussion could make it 400 yards into the woods — where Varughese was found. He also testified that blunt force trauma can be sustained by running into the side of a table.
Jacobi also said it couldn't be determined from the autopsy whether Varughese suffered a concussion.
Another individual who examined Varughese's body, Dr. Ben Margolis, also took the stand Monday. Margolis is the individual who performed the second autopsy, which was requested and paid for by the Varughese family after viewing Pravin Varughese's body in a Niles funeral home.
Margolis testified that the bruises on the forehead could have been from a fist. He said the bruises are parallel in a similar manner as the way knuckles are spread out on a fist. He said also the injuries were blunt force trauma.
On cross-examination, he testified the bruising could be a from a punch, but he couldn't rule out other mechanics.
He testified he was paid about $10,000 for all the work done for the Varughese family. He testified he is board certified in anatomic and clinical pathology, but not in forensic pathology.
Margolis said the police and coroner reports were not available to him when the second autopsy was performed.
He also said he found no fractures, no lacerations and no impressions on the skull.
The final witness of the day, Dr. Scott Denton, chief pathologist with the McLean County Corner's Office, stayed on the stand all afternoon.
Denton said he is board certified in forensic pathology and has performed more than 10,000 autopsies. He said the state requested he review the autopsies and reports completed by Jacobi and Margolis.
During his testimony, he reiterated Varughese's cause of death was hypothermia, but the manner in which he died is undetermined. He also noted in his July 2015 report that there was a subgaleal hemorrhage just above the right eyebrow. That is bleeding in the space between the skull and the scalp.
Denton also testified that disorientation is a side effect from hypothermia and those side effects can occur just moments after exposure to the elements, especially with no protection. Other effects include instability, losing balance, appearing intoxicated and collapsing.
He offered this as a potential reason why Varughese may not have used his cellphone while in the woods: Denton said a common thread throughout many hypothermia cases is intoxication from drugs and alcohol because it makes the person feel as if they are warmer than they actually are.
Although the toxicology report came back negative, the alcohol in the urine suggests Varughese had previously ingested alcohol that evening, Denton said.
During Wepsiec's cross-examination, Denton said all the wounds on Varughese's body were superficial and would not have hospitalized him, based on the autopsy photos. Later, he said the injury to the forehead would have been from something softer than a baseball bat or tire iron.
"A fist could cause those injuries," he said.
Denton also said the hemorrhage shouldn't cause somebody to pass out.
Wepsiec returned Denton to his July 2017 grand jury testimony in open court by reading from a transcript where he said there was no bleeding around the brain and it probably wouldn't be enough to cause somebody to pass out or become disoriented.
When pressed about his opinion on the manner of death, Denton said in 2015 the manner of death was accidental, but now he said he doesn't have enough information to know why Varughese ran into the woods.
He said he has never looked at a report that said Bethune robbed Varughese that night. He also said the manner of death could be changed after the possibility of a punch or altercation. He said in 2015 he didn't think a punch was involved and he only knew about the two rolling down the hill and Varughese running into the woods.
Denton reiterated he couldn't determine the manner of death because he didn't have enough information.
After the state informed the court Denton was its last witness of the day, Judge Mark Clarke told the jury the state was nearing the end of presenting its testimony.
The state will resume testimony at 9 a.m. Tuesday.