MARION — Women detained at the Williamson County Jail say they've gone weeks on end with insufficient heat and hot water.
"A few days ago, no one took a shower at all. Or we wash our hair in the sink instead of getting in the shower, because it's so cold," said Brittany Cottingham, a federal inmate held at the jail. "We all made mistakes. We're in jail. But that is inhumane, to me."
In the last few months, the women have been housed on three different cell blocks, each with deficiencies, three inmates told The Southern. Meanwhile, prison officials assure they're working to address the facilities challenges.
Through October and most of November, Williamson County's female inmates were held in Cell Block D, where they say the heat was failing.
"You could see your breath at night," said Brianna Martin, a federal inmate awaiting sentencing, who was placed in Williamson County Jail in October. "Everyone walked around with blankets on all the time."
When the cold became an issue, Martin, Cottingham and other female inmates began filing grievances, which should pass gradually up the jail's chain of command, from corrections officers to shift supervisors, to the jail administrator.
Williamson County Sheriff Bennie Vick acknowledged the cold temperatures, and said the jail responded as promptly as possible to the women's complaints.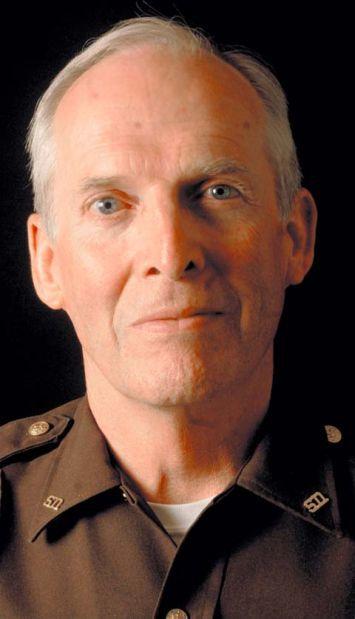 "I went down there and it was beyond chilly," Vick said. "We tried to make them as comfortable as possible. We gave them extra blankets, and hot drinks, and we tried to fix the problem. When we couldn't find an immediate fix, we moved them."
The women were moved to a warmer block within a day of Vick becoming aware of the problem, he told The Southern.
But the inmates say mishandling of the grievances made the process much slower.
"I filed grievances a few days a week, for over a month," Cottingham said.
"A Corrections Officer told us our grievances weren't getting anywhere... that they were all sitting in a stack in the bubble (officer's station)," Martin added. "All they did was give us more blankets, instead of fixing the problem."
Several weeks ago, the inmates say they were moved to Block E. Block E is warmer, the women said, though it can still be uncomfortably chilly. But the bigger problem is the water.
Block E hasn't had hot water since the inmates moved there, they say. At times, it is lukewarm. But usually, it's cold.
Vick says this problem is also being addressed. The jail ordered a replacement mixing valve for its boiler about two weeks ago, and will install it as soon as it is delivered.
In the meantime, jail staff have attempted to adjust the boiler by hand to regulate its mix of hot and cold water, Vick said. That has been a tricky process.
"We'd rather have the boiler running too cold than too hot," Vick said, until it is fixed. "Otherwise it could scald someone."
Inmates also reported other facilities problems inside the jail.
"A lot of the cells aren't usable because of maintenance issues," Cottingham said. "The sewers are backed up and this place smells like sewage a lot."
In November, a malfunctioning security camera system failed to capture the beating of inmate Devin O'Daniell by other inmates, leading the jail to request funds from the county board to overhaul it.
At the time of the incident, the surveillance system had been experiencing problems for "a couple of months," said Chief Deputy Scott McCabe in an interview with WSIL Channel 3.
Overall, Sheriff Vick said he isn't disappointed with the durability of the 240-bed facility, which opened on Feb. 19, 2012, and had a reported price tag of $21.8 million.
"All we can do is fix things," Vick said. "This operation runs full speed, 24/7. It takes a lot of wear and tear. Even the doors wear out, because they're constantly moving."
Responding to the inmates' criticism of slow response times, Vick said maintenance issues can be time-consuming, and moving prisoners is complicated.
To relocate the female inmates, corrections officers must move male inmates out of a cell block, clean and inspect the block, and find new accommodations for the men, many of whom must be separated from other inmates for security reasons.
"It takes a lot of strategic planning," Vick said.
In July 2018, the jail was rated very highly in its yearly inspection by the Illinois Department of Corrections. That report found no problems with the showers, toilets or the jail's temperature regulation.
Still, inmates like Cottingham, Martin and Leah Bean, 36, say going weeks without hot water is too long. As federal inmates, the three will spend five months or more in the county jail as they await sentencing for their crimes.
"A lot of people say, 'well you shouldn't have gotten in trouble,'" Cottingham said. "But we should at least be able to take a hot shower."