CARBONDALE — The man deemed to have shot and killed 16-year-old Xe'Quan Campbell in Carbondale early Friday morning appears to have believed he was protecting an apartment from an armed invasion, according to Jackson County State's Attorney Mike Carr.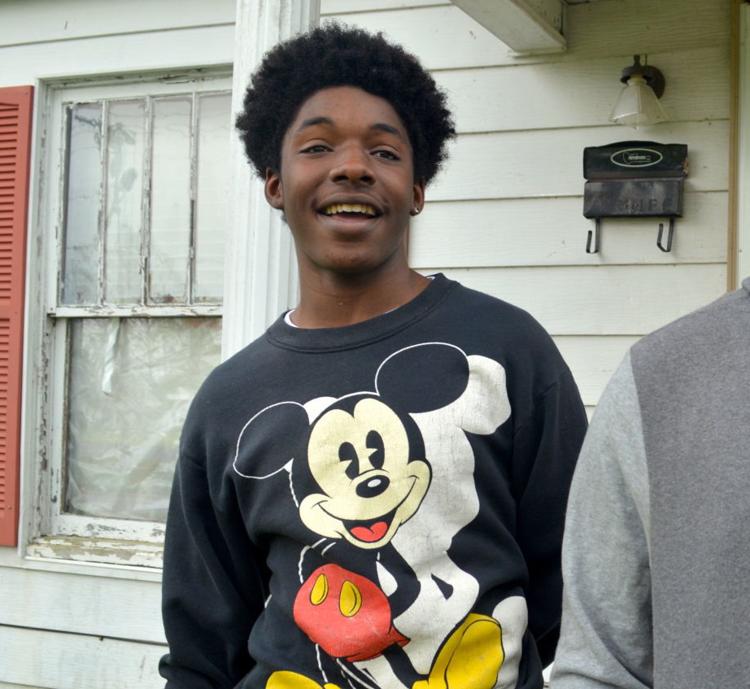 Three men were arrested after Campbell's death, Carr said, two of whom were found to have shot through the door of an apartment at 1225 W. Freeman St. from the inside in the altercation that killed Campbell, who was outside.
Police believe bullets from one man's gun, a .45-caliber pistol, were the ones that took Campbell's life, Carr said.
Carr's preliminary investigation, which has included speaking with police who interviewed the witnesses, indicates that the men were acting within their rights to defend the apartment and its occupants, the prosecutor said.
If his full investigation confirms what he now believes happened, Carr said, Campbell's death was a "horrible accident."
Campbell died at about 2:44 a.m Friday, but the shooting appears to have had roots in a skirmish hours earlier at the same apartment on Freeman Street, in which authorities believe someone drew a gun.
The details of that altercation, which happened about 7:30 p.m. this past Thursday, are still under investigation, Carr said.
One occupant of the apartment was a female cousin of Campbell's, Carr said. She called Campbell on Thursday and asked him to come to the apartment, describing the evening incident as a robbery.
Campbell and others he was with, who have not been publicly identified, came into and out of the apartment multiple times that evening, police believe.
At some point, the group obtained a rifle or other long-barreled gun, Carr said. How they did so is now the subject of a juvenile court proceeding, Carr said.
Late in the evening, when Campbell was not present at the apartment, his cousin called the men who would later shoot at Campbell to come to the apartment as "home protection," Carr said.
Investigations indicate she told the men she was afraid the robbers from the earlier incident would return.
However, there's "no indication" that she informed the men that she had called her cousin, Xe'Quan Campbell, to come to the apartment, nor that he could be in possession of a gun, Carr said.
Campbell made his return to the apartment early Friday morning, among a group of five people, all juveniles, Carr said. The group was observed running toward the apartment carrying the long-barreled gun obtained earlier.
Unable to identify those who approached, the men Campbell's cousin had called for protection shepherded the apartment's occupants into a back room, Carr said, where they hid to avoid injury.
Two of the men guarded the door, armed with .45- and .38-caliber pistols respectively, Carr said.
Campbell and another of the juveniles outside the door began to bang on it and jiggle the doorknob, Carr's preliminary investigation indicates. From the inside, one of the men yelled at the group asking them to identify themselves, but they did not do so. At some point, Campbell was seen holding the long-barreled gun, investigations indicate.
As Campbell's cousin was hiding in the back room, it dawned on her that the banging could be Campbell, Carr said. But she did not react quickly enough to alert the two armed men in her apartment.
Believing those outside were returning attackers, the men both shot through the door.
A bullet from the .38-caliber pistol was found in the stairwell, Carr said. The .45-caliber bullets are believed to have killed Campbell.
The two shooters and their companion left the apartment after the shooting but were arrested nearby by responding officers, Carr said.
Explaining why they left, the three indicated they were "scared of retaliation," Carr said. They were cooperative with police, and their accounts of what happened were consistent with one another and other testimony, Carr said.
The man presumed to have killed Campbell was a concealed carry permit holder, and the guns used in the shooting, as well as multiple other guns found in his car, were all legally owned and possessed, Carr said.
Inflicting great bodily harm in defense of property is justified when entry is attempted "in a riotous or violent matter" that leads those inside to expect an assault, Carr said.
From the shooters' perspective, that appears to have been the case here, Carr indicated.
Xe'Quan Campbell was found in the west stairway of the apartment building within three minutes of police receiving a call of shots fired, according to a news release from the Carbondale Police Department. He was taken to Memorial Hospital of Carbondale, where he was pronounced dead.
Campbell, of Zeigler, has family in Carbondale, including his grandmother, Gale Campbell. He was enrolled at Project E.C.H.O., an alternative high school in Johnston City, at the time of his death, according to classmate Dalton Emery, 17.
Students there decorated a desk and made posters and other remembrances on Friday when they heard the news, Emery said.
"Everyone was just sitting there crying," Emery said. "Our school is not that big, and he was well-known around there. He was a nice guy who never had trouble with anybody."
Moving forward, Carr will review in detail the written reports of responding officers whom he has already spoken with, as well as exact transcripts of witness statements. The case remains open and under investigation, and the three men are not in police custody, and have not been charged with a crime.
"Having heard the evidence, I do not consider these people a danger to the community," Carr said.
Campbell's death should serve as a reminder that guns do not belong in the hands of children, Carr said.
"Anyone that thinks it's a good idea for juveniles to have guns at all, I differ with their opinion," he said. "It appears we've got someone trying to help a family member but without the good sense and maturity to see that running through a neighborhood at night with a gun could be a problem. That's the whole issue with juveniles using weapons, but lacking the responsibility and maturity to do so."
Carr also expressed concern that police were not called after the Thursday evening altercation.
"It happens all too often that we have incidents involving guns and the police are not called," Carr said. "Instead of turning to the police, you put yourself into situations that unfortunately no one could imagine."
Sign up for our Crime & Courts newsletter
Get the latest in local public safety news with this weekly email.