MARION — The Johnston City schoolteacher charged with sexually abusing a minor pleaded not guilty on Monday to all nine charges he faces in Williamson County.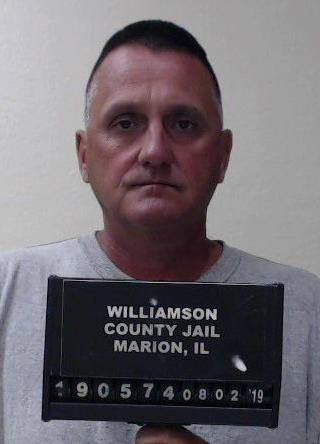 Trevor Clark was charged Aug. 2 with five Class 2 felony counts of aggravated criminal sexual abuse and four Class 1 felony counts of criminal sexual assault of a minor between the ages of 13 and 18 years old, according to the complaint filed in Williamson County.
Clark appeared Monday flanked by his legal team, who informed the court that he would be waiving his right to a preliminary hearing, typically used to have a judge hear evidence in the case and determine if there is probable cause for the charges.
Instead, Clark's team waived that right, as well as a formal reading of the charges, and promptly entered his plea of not guilty.
The charges allege that between 2000 and 2004, Clark, now 50, committed several sexual acts on an unnamed female, including placing her hand on his genitals, as well as both vaginal and oral penetration. According to the court document, many of the acts were committed at Washington Middle School in Johnston City, where he was employed.
Special Prosecutor Lorinda Lamken-Finnell represented the state at the hearing Monday. She said after the hearing that the state's attorney's office had filed a motion to withdraw from the case for a conflict of interest. It was not clear as of press time what the conflict was.
When the charges were filed, the Johnston City School District released a statement saying that Clark, who taught at the high school and coached baseball, had been put on leave and that an internal investigation was being conducted. A representative from the district could not be reached to comment on the investigation Monday. However, Clark's teacher profile was still listed on the school's website.
Clark is scheduled to return to court at 1:15 p.m. Oct. 21.
618-351-5823
On Twitter: @ismithreports
Sign up for our Crime & Courts newsletter
Get the latest in local public safety news with this weekly email.