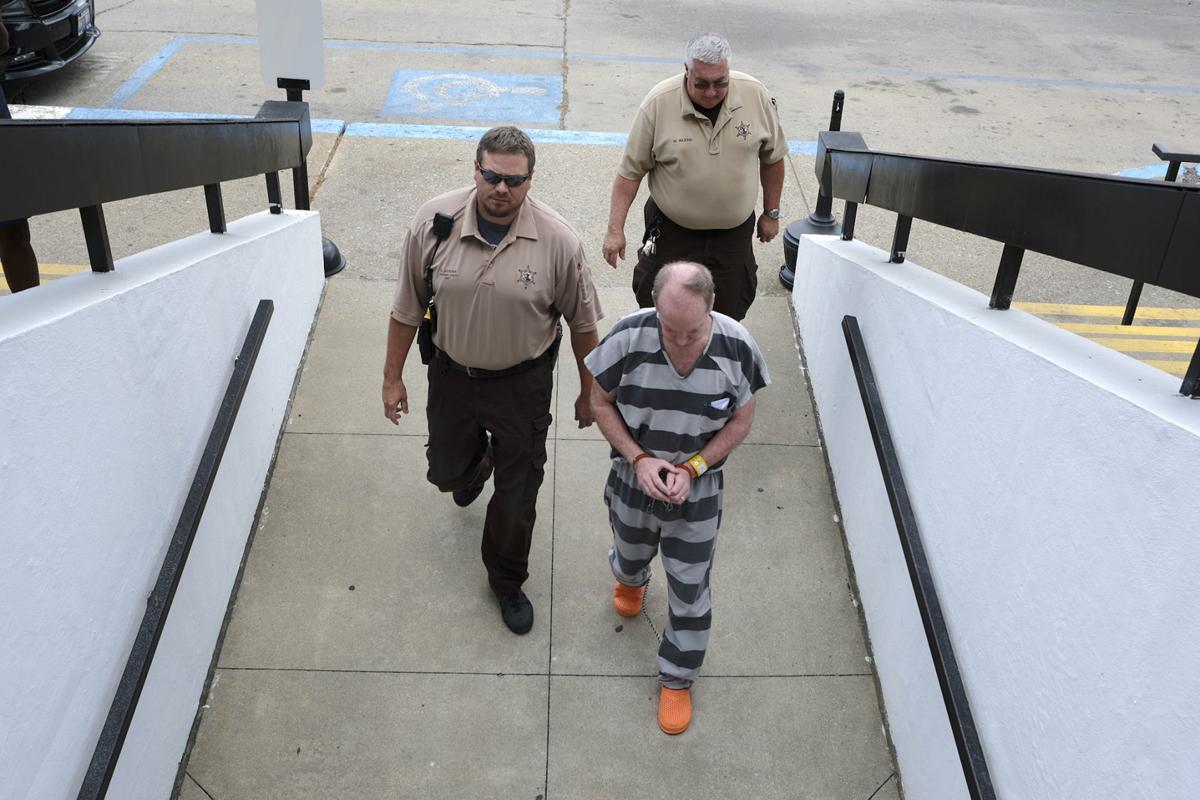 HARRISBURG — Judge Walden Morris for a second time has denied extended media coverage of the trial of Brian Burns, the former Harrisburg physician accused of murdering his wife in 2016.
The Southern Illinoisan, along with news outlets WSIL-TV and WSIU public radio, presented a timely request to Morris, as is dictated by state policy handed down in 2016 by the Illinois Supreme Court. The policy says requests must be made to the presiding judge at least 14 days or as soon as is possible before the requested court date.
HARRISBURG — Brian Burns, the man accused of killing his wife and disposing of her remains in 2016, has again had his murder trial pushed back…
The request must be made by an appointed media coordinator within each judicial district — WSIL News Director Mike Snuffer is acting as media director for the First Judicial Circuit.
According to the Supreme Court order, extended media coverage is defined as "any media recording or broadcasting of proceedings by the use of television, radio, photographic, or recording equipment for the purpose of gathering and disseminating news to the public."
The Southern's request was submitted Dec. 14 and asked for audio, video and still photographic recording of Burns' murder trial, scheduled to begin Jan. 23.
Burns is accused of murdering his wife, Carla Burns, in 2016. Brian Burns also was convicted in May 2017 of trying to kidnap former State's Attorney Mike Henshaw.
Morris denied the media request on Dec. 19, according to Judici. Morris' order states that The Southern's request was essentially identical to one made by Snuffer previously in 2018, which was also denied.
The Sept. 20 ruling on that previous request said that the facilities at the Saline County Courthouse "do not currently meet the design criteria as to accommodate nor comply with the requirement for extended media coverage as set forth in 1.4 of the First Circuit Court media coverage policy." 
Snuffer expressed frustration at the denial.
"I'm disappointed in Judge Morris' ruling. This is the second time our request for a camera in a courtroom has been denied for the Brian Burns case," he wrote in an email Wednesday.
You have free articles remaining.
"WSIL, as well as other local media outlets, have worked with the First Judicial Circuit in laying the ground work for extended media coverage. We have established the rules. We are simply following the policies that have been put in place."
Brian Burns is also facing trial on a first-degree murder charge in Carla Burns' death.
According to the Supreme Court order, judges have broad discretion over denying extended media access to a trial.
"Permission first shall have been granted by the judge, who may prescribe such conditions of coverage as provided for in this policy. The chief judge shall have discretion to deny all extended media coverage," the order says.
Extended media coverage was adopted by the courts in 2012 under a pilot program that was formally approved in 2016.
The Southern Illinoisan Executive Editor Tom English said the newspaper's interest in having extended media access to this and other trials is multifaceted — he said the paper acts as a liaison for the public, going places they may not be able or allowed to visit. It is also "an exercise of our rights under both state and federal law to document court proceedings."
English said it is fundamental that the press place checks on how taxpayer money is spent, including on judges' salaries and court operations. 
Snuffer also said it is in the interest of taxpayers to have a bigger media presence in court.
HARRISBURG — After more than two years of hearings, conferences, attorney changes and new charges, Brian Burns, the former Harrisburg physicia…
"We believe the viewers and the taxpayers in Saline County have a right to see how this case is played out," Snuffer wrote.
"Many, many other district courts in Illinois are allowing cameras in the courtroom. We are only asking for the ability to show viewers how their tax dollars are being used in the criminal justice system."
618-351-5823
On Twitter: @ismithreports