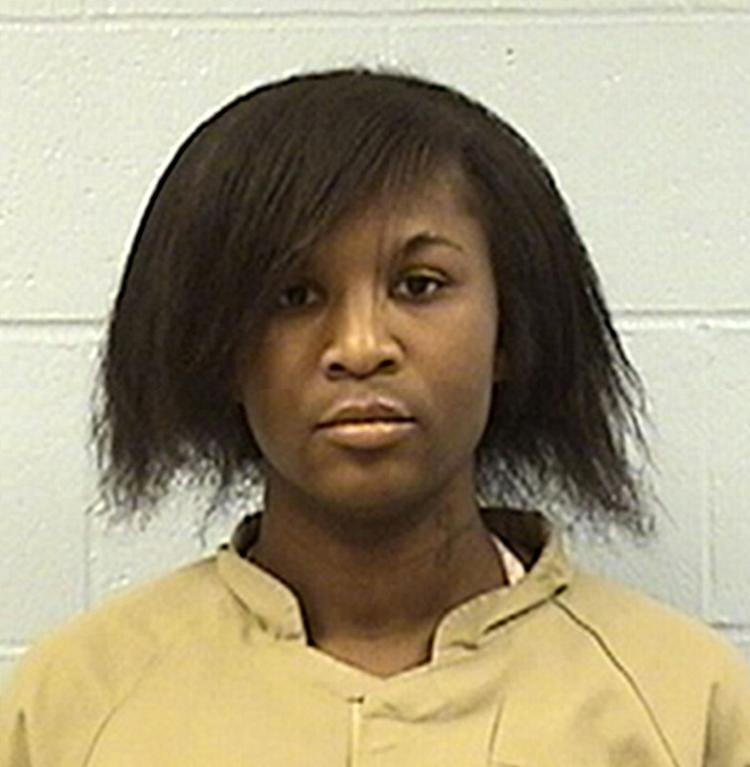 EAST ST. LOUIS — A federal judge has granted part of a preliminary injunction filed by a transgender Illinois Department of Corrections inmate, granting her request to attend a support group while she is segregated from the general prison population.
The judge also said IDOC must follow up in two weeks with ways it will better educate corrections officers on transgender rights.
Judge Nancy J. Rosenstengel filed her decision Wednesday following a preliminary injunction filed in the lawsuit by IDOC inmate Strawberry Hampton against the prison system. This follows a three-day hearing on the matter in September.
Rosenstengel reserved judgment on Hampton's other requests, including that she be moved out of segregation and into the general population at a women's prison.
Hampton is currently serving a 10-year sentence for burglary.
BENTON — After about six hours of negotiations, Strawberry (Deon) Hampton, the transgender Menard Correctional Center inmate who is suing the …
Hampton has accused IDOC in multiple suits of extensive, severe abuse and discrimination because of her identity as a transgender woman — the 27-year-old has identified as female since she was a child.
She is is currently being housed in the Dixon Correctional Center, the fourth men's prison where she has been housed within the last year. In January, Hampton settled a case alleging extreme abuses at the hands of officers in the Menard Correctional Center in Chester. She had been transferred there from the state prison in Pickneyville, where she alleged that guards routinely beat her and forced her to have sex with her cellmate for guard entertainment.
As previously reported in The Southern, as a result of the settlement, Hampton was moved from Menard to the Lawrence Correctional Center, but was ultimately moved to Dixon as the abuses continued.
She is currently in segregation from the rest of the prison population. Prisoners are put in segregation when they are considered to be in danger or pose a danger to others.
The newest preliminary injunction asks that IDOC be required to move Hampton to a women's facility and remove her from segregation so that she can receive proper psychiatric help. The judge reserved ruling on those two requests, but did say Hampton should be able to attend a transgender support group.
A transgender inmate who Illinois authorities agreed to move from one male prison where she says she was abused says abuse has continued at he…
"Contrary to Defendants' argument, the evidence indicates Hampton is not in a safe environment (source's emphasis).
"The Court agrees with Hampton that her physical safety is at risk when she continues to be sexually assaulted and prison officials refuse to do anything to protect her.
"The Court also agrees that Hampton's mental health is at risk of degrading further," the judgement reads.
As to why the court decided not to force IDOC to transfer Hampton to a women's facility, the judgement provided this explanation: "IDOC staff are just as likely to harass Hampton at Logan, female prisoners could sexually assault Hampton, and other unforeseen problems may arise. For now, the Court reserves ruling on the issue of whether Hampton should be transferred to a women's prison until after the constitutional issues are resolved at trial."
The judgement did indicate that "other action can and should be taken immediately" to resolve the issues brought to light during the evidentiary hearing in September.
EAST ST. LOUIS — Strawberry (Deon) Hampton, the transgender woman who has sued multiple times the Illinois Department of Corrections for repea…
After more than 30 pages going through the history of Hampton's complaints and citing case law to back up her decision, Rosenstengel summed up the court's orders, mandating that "defendants to provide an update to the Court within 14 days" as to how it will train all correctional staff on transgender issues.
According to the order, IDOC will also "allow Hampton to attend the transgender support group while she is in segregation" and "ensure the Transgender Care Review Committee considers all evidence for and against transferring Hampton to a women's facility."
According to federal court records website PACER, Hampton will appear in court at 1 p.m. Nov. 19 for a motion hearing in the case. The judgement provided Wednesday was for emergency relief as Hampton works through her case in federal court.