HARRISBURG — After deliberating for more than four hours, a Saline County jury found Brian Burns guilty of murder and concealment of a homicidal death in the 2016 death of his estranged wife, Carla Burns.
The verdict was returned at 4 p.m. Tuesday, nearly four years after Carla Burns was reported missing and ultimately considered to be dead. Brian Burns was charged in March 2016 with two counts of first-degree murder and one count of concealment in the death. The Burnses had been going through a tumultuous divorce. Burns was accused of killing Carla Burns, and then burning her body and scattering her ashes around the property they had shared in Saline County.
Burns' defense attorney, Duane Verity, said little after the verdict.
"Juries do what they do," he said, adding that he was disappointed but that "this is the system we work in." He said he plans to help Burns appeal.
Appellate Prosecutor Matt Goetten came to the case a bit late — he was appointed less than six months ago after the county prosecutor brought up conflicts of interest with her team. But, he was familiar with the case because he prosecuted Burns' attempted kidnapping trial in 2018. Burns was convicted of attempting to hire someone to kidnap then-State's Attorney Mike Henshaw while in jail awaiting trial for murder. He was convicted and sentenced to 20 years for that crime.
Despite having little time to prepare, Goetten said the "issues were obvious" and that the evidence against Burns was strong.
Representatives from Carla Burns' family were not available for comment after court was let out.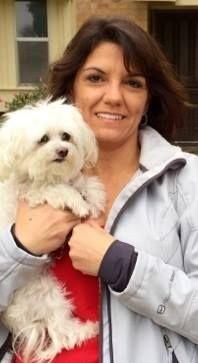 Carla Burns was 49 when she was killed. She had been a nurse in Saline County and a professor at Southeastern Illinois College. She was a mother of two.
Five full days of testimony, including Brian Burns himself taking the stand, led to the verdict. During closing arguments, Goetten helped the jury cut through all the conflicting statements Burns was seen giving police throughout hours of videotaped interviews taken in 2016, as well as Burns' testimony on the witness stand.
"His best story ... I gave to you on the first day of this trial," Goetten said, referring to the first interview Burns gave after being arrested March 16, 2016, eight days after Carla Burns had been reported missing. In it, he recalled a "tragic accident" wherein his wife accidentally shot herself between the eyes after firing Brian Burns' 9 mm pistol. He said in a state of grief-stricken panic, he burned her body and scattered her ashes. Burns said he knew that was her final wish.
Goetten told the jury that the truth was somewhere in there.
Goetten said Burns lied to police for six days after Carla was reported missing. In that time, video interviews and witness testimony showed Burns acting as if he had no idea where Carla was. However, Burns would have known his wife was dead when she was reported missing on March 10, 2016.
Brian Burns testified on Monday during the fifth day of his murder trial. Burns is charged with first-degree murder and concealment of a homicidal death in the 2016 death of his estranged wife, Carla Burns.
"He was trying to tell the story, but not directly," Goetten said, reminding jurors of Marion Detective Maria Dwyer's comment during a videotaped interview that Burns was leaving "breadcrumbs" in all his interactions with police. Goetten and investigators suggested that many of the things Burns suggested Carla may have done to herself, he had actually done.
Burns suggested she might have burned herself in an attempt to commit suicide, inspired from a television show. Then again, she might have intentionally overdosed on insulin — she was a nurse and had easy access to it. Goetten pointed out that there was insulin found in the home.
Goetten posited money was the real motivator of the murder. He recalled testimony from Burns' accountant. She testified that because Carla Burns had decided to file separately from him in 2016, pending their divorce, his taxes would increase that year by $15,000 — this news came just weeks before her murder. After Carla Burns refused to amend her return, Goetten said Brian Burns started to weigh his options.
"I think this is where the seed is planted for Brian Burns to murder his wife," Goetten said.
In his closing remarks to jurors, Burns' defense attorney, Marion's Duane Verity, said there was no evidence to convict his client of anything.
"Apply the law to the facts, not the suppositions or innuendo," he said.
Verity said the state made a lot of assumptions that weren't supported with expert testimony.
"Until the closing argument, I've never heard one person say the doctor killed his wife," he said.
Verity also attempted to validate his client's claims of trauma-induced amnesia. Burns told police that the condition caused him to act like Carla was missing and not dead in the days before he told police she shot herself, because he simply couldn't remember until later what had happened. Verity recalled a car accident he was in when he was 17, driving his beloved 1965 Ford Mustang.
"I still don't have clear recollection of what happened when that car pulled out in front of me," Verity said. He told the jury Burns told authorities what happened as soon as he could remember.
In criminal trials, the state gives the first closing argument, but is also afforded a rebuttal closing argument following the defense. This is the final word in the trial before the jury is sent to deliberate. In his statements, Goetten used the time to further distill his case.
He said Burns' story about Carla Burns coming to his home March 8, 2016, to pick up their dog, staying to have dinner, and later to learn to shoot a pistol, was "absurd." First, Goetten pointed to text messages taken from the Burnses' cellphones.
"Please stop calling me," Carla Burns says in one message.
"Please direct all correspondence to my attorney," she says in another.
"Your dishonest behavior continues," she says in a third. Finally: "You have to let me go."
Carla Burns was not interested in hanging out. Instead, Goetten said, Brian Burns used the moment Carla Burns came to get their dog to kill her, something he had spent days preparing for.
Goetten reminded jurors of testimony that said the burn pile Burns said he used to burn Carla Burns' body had not been there a week before. He said it was built in the days leading to her death. He also recalled that Brian Burns worked a 12-hour shift the day after Carla Burns died. All this, he said, pointed to the lack of "panic" that Burns said he felt. Instead, it pointed to planning and premeditation.
Burns' sentencing was scheduled for 1 p.m. Feb. 11 at the Saline County Courthouse.
618-351-5823
On Twitter: @ismithreports
Sign up for our Crime & Courts newsletter
Get the latest in local public safety news with this weekly email.