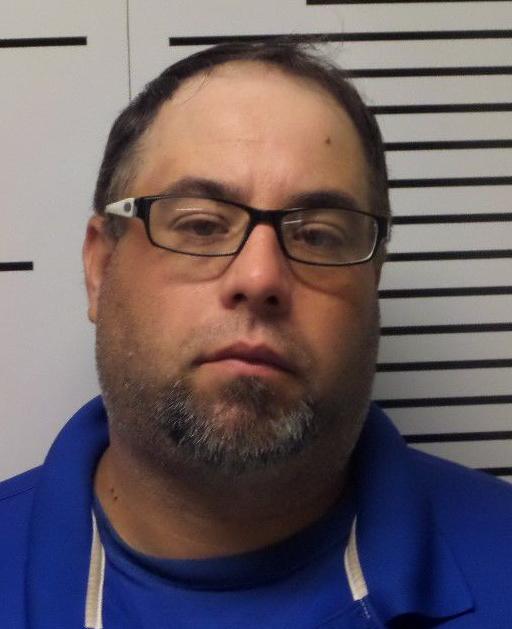 BENTON — Curtis Carr, the man who earlier this year was sentenced for multiple counts of child sexual abuse in Union County, will be tried in Franklin County next year on child porn charges.
Carr was arrested Aug. 16, 2013, and indicted in Union County on Sept. 10, 2013, on two counts of predatory sexual assault of a child and one count of aggravated kidnapping. In a December 2013 jury trial, Carr was found not guilty of the kidnapping charge, but the jury was deadlocked on the last two charges. Another jury trial was scheduled to resolve the remaining two charges in the case.
Carr was then bonded out after bond was reduced to $50,000, over the state's objection, on Dec. 24, 2013.
He was arrested again in 2016 after details provided by the Franklin County Sheriff's Office indicated he was in bond violation.
During a hearing to increase bond, a motion for which was filed Aug. 16, 2016, the state presented evidence on the bond violations and the conduct reported in Franklin County. Bond was increased to $200,000 and Carr was then taken back into custody at the hearing. Franklin County prosecutors in 2017 charged Carr with three counts of child pornography, including possession and redistribution.
A Union County jury in August found Carr guilty of the two child sex abuse counts, and a judge sentenced him to 50 years in the Illinois Department of Corrections.
During his Franklin County hearing Thursday in front of Judge Thomas Dinn, defense attorney Aaron Hopkins informed the court that his client had declined the state's plea offer and would be proceeding to trial.
Hopkins said the Franklin County case has been on hold the last year until his Union County case concluded. However, he said now that Carr is housed in the Illinois Department of Corrections he has been harder to access. He asked the court for another 60 days to prepare for trial.
The state did not object and a Jan. 31, 2019 final pretrial was scheduled ahead of a Feb. 5 jury trial.