MARION — A 3-month-old baby died Monday after a Friday call to law enforcement reporting child abuse.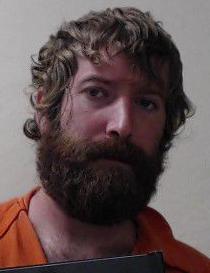 According to a news release from the Marion Police Department, officers responded to a call at about 9:39 p.m. Friday in Marion — a woman reported that her child was being abused. The woman was gone when officers arrived, however, the baby's father, Devin A. O'Daniell, 25, of Marion, was seen walking away from the area. He was taken to the Marion Police Department.
O'Daniell was charged with domestic battery, aggravated domestic battery, and aggravated battery to a child.
The mother, who was not named in the release, had already taken the infant to Heartland Regional Medical Center when police arrived. He was later transported to Cardinal Glennon Children's Hospital in St. Louis, where he died at 4:04 p.m. Monday.
According to the release, the mother will be donating her child's organs, which will be going to save two other children and one adult through Mid-America Transplant in St. Louis.
A statement from the mother in the release says even though her son's death may have been tragic, he will be living through others and saving lives. The release says there is an honor walk planned at the hospital as the boy's body is transported to an operating room for the organ donation procedure.
The case is under review by the Williamson County State's Attorney's Office and is still being investigated by the Marion Police Department with the assistance of the Southern Illinois Child Death Task Force, Illinois State Police Crime Scene Unit and the Department of Children and Family Services.
According to Judici, O'Daniell is being held on $1 million bond and has a preliminary hearing scheduled for 1:15 p.m. Monday, Dec. 10.