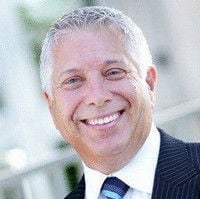 MURPHYSBORO — The Jackson County Courthouse will be full of anxiety for the next couple of weeks as Gaege Bethune will be tried for first-degree murder in the 2014 death of Pravin Varughese.
Varughese, 19, was a Southern Illinois University Carbondale student who was found dead on Feb. 18, 2014, in the woods near Buffalo Wild Wings on the east side of Carbondale. His family is from the Chicago suburb of Morton Grove.
Bethune, 23, is charged with first-degree murder in Varughese's death. Authorities have said the two men rode together on the night of Feb. 12-13, the two got into an altercation, and then Varughese ran into the woods, where he later died of hypothermia. 
There have been conflicting views throughout the past four years about what happened that night, and the families on both sides of the legal system are hopeful the trial will provide all the answers everybody has been searching for.
The following is a timeline of events from February 2014, when the Carbondale Police Department issued a statement that Varughese was missing, to the start of the trial, which is set for Monday. 
Pravin Varughese goes missing
On Feb. 14, 2014, the Carbondale Police Department issued a news release saying Varughese was last seen at about 11 p.m. on Wednesday, Feb. 12, in the 600 block of West College Street.
Varughese was described by police as a white male, 5-foot-7, 150 pounds, with short brown hair, brown eyes and a dark complexion.
A couple days later, police offered a reward of $5,000 for information leading to Varughese's recovery. The next day, the Varughese family announced it was offering $15,000 for information leading to his recovery.
Carbondale Sgt. Rich Brunner said at the time police were searching the ground with dogs, and also flying above the area looking for the teen. They were also conducting extensive interviews with anybody close to him.
Varughese's sister, Priya, said during this time there was call made at about 12:30 a.m. from her brother's cellphone and a tweet at about 11:17 p.m. Feb. 12 that said "Bloody knuckles … guess I was in a fight."
At the time, Varughese's roommates said they were at a birthday party that night. Those roommates left Varughese at the party, but planned to meet him later. When he never showed up, they got worried, especially when his car remained at his University Village apartment.
Varughese found dead
Pravin Varughese was found dead at about 9:45 a.m. Feb. 18, 2014, in the wooded area east of Buffalo Wild Wings and Kohl's on East Main Street in Carbondale.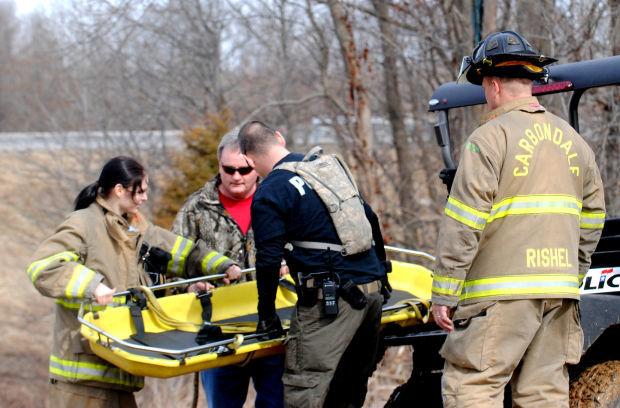 At the time, the police narrative was that Varughese accepted a ride from a recent acquaintance just before midnight on Feb. 12. Police said there was a dispute inside the vehicle, leading to Varughese exiting the stopped vehicle on the shoulder of East Main Street and run into the woods.
Jody O'Guinn, the Carbondale Police chief at the time, said at a news conference just hours after Varughese's body was found that the difficult terrain and low temperatures were believed to have contributed to the teen's difficulty getting out of the woods. The National Weather Service in Paducah reported temperatures were about 14 degrees that night. 
At that news conference, police said there were no obvious signs of trauma indicating suspicious death or any kind of altercation. O'Guinn reported the police were working under the assumption Varughese ran into the woods, lost his way, and eventually froze to death.
The police did not release the identity of the acquaintance, but after Varughese's mother, Lovely Varughese, filed a wrongful death lawsuit, he was later identified as Bethune. He had talked to police the day before Pravin Varughese's body was found.
Jackson County Coroner Thomas Kupferer said a few days after Varughese's body was found that the autopsy results found Varughese died of hypothermia. He echoed the police sentiment that there were was no evidence of foul play.
State trooper
About a week later, reports were released that an Illinois State Police trooper pulled behind Bethune's stopped vehicle on the side of East Main Street at about 12:10 a.m. on Feb. 13. Bethune was outside of the vehicle when the trooper pulled up.
That trooper was later identified as Chris Martin.
A spokesperson with ISP said the trooper reported that Bethune described an altercation with a passenger and said he fled the area. That spokesperson said the trooper didn't talk to anyone else nor did he see anyone else.
The spokesperson said Bethune pointed the trooper toward the treeline. The trooper did a cursory check, did not find anybody, and then Bethune declined to file a police report. At that point, the trooper left. The trooper reported that the driver made it appear as if he didn't know the passenger and didn't refer to him by name.
O'Guinn said Carbondale police didn't know of this interaction until Bethune talked to city police on Feb. 17. He also said the city agency would have no way of knowing about another agency's encounters.
Had city police known of that incident sooner from either the vehicle driver or the trooper, they might have started a search sooner, O'Guinn said. Still, there was no guarantee emergency personnel could have found Varughese sooner.
Varughese family takes action
While speaking to a church group on March 29 in Chicago, Varughese's mother, Lovely Varughese, said her son was sober the night of the death, according to results from a toxicology report. In April, Lovely Varughese told The Southern Illinoisan the police continued to tell her that Varughese was intoxicated the night of his death.
Carbondale Police never publicly said Varughese was intoxicated the night he died.
In Lovely Varughese's April 2014 comments, it becomes apparent that the family was beginning to have suspicions about the determination from Kupferer and police that there was no foul play in Pravin Varughese's death.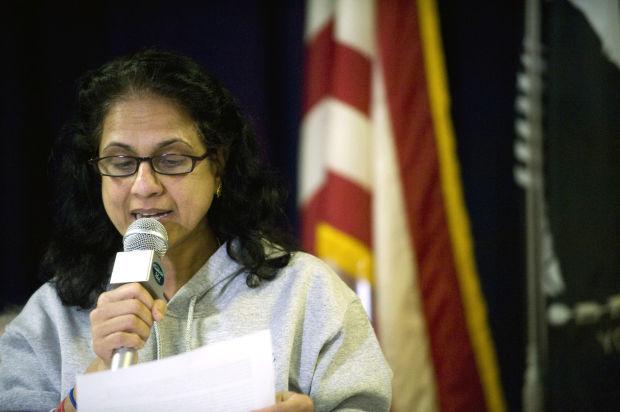 "Knowing Pravin's character, he would never get into a stranger's car willingly," Lovely Varughese said in an April interview with The Southern. "He also wouldn't just run in the woods and put his life in danger."
Not satisfied with the county's autopsy, the Varughese family commissioned a second autopsy.
Dr. Ben Margolis, director of the Autopsy Center of Chicago, said results showed there was blunt force trauma to the head, which contributed to the SIU Carbondale student's death. He said there wasn't enough information to know if Varughese died directly from his head injury or if he died from hypothermia afterward.
Margolis said his autopsy also showed injuries to Varughese's right arm compatible with a defensive wound, as well as a bruise in the middle of his forehead.
Priya Varughese said at the time that it was the family's funeral director who suggested the family have an expert take a second look at Varughese's body.
Wrongful death lawsuit
In August 2014, Lovely Varughese filed a wrongful death lawsuit against Bethune. She said at the time that money was not the motivating factor, but felt it was the only way to get answers. She said the family had been blocked at every turn when they attempted to get information.
A day later, the newspaper learned that lawsuit had expanded into a five-count $5 million wrongful death and negligence lawsuit against Bethune, the city of Carbondale and O'Guinn.
The lawsuit claimed Bethune caused the death of Varughese. It also said O'Guinn and the city were negligent when handling the crime.
About a week later, O'Guinn was fired as police chief by then-city manager Kevin Baity, and current Chief Jeff Grubbs was named interim chief. Baity said at the time that the firing was not related to ongoing litigation.
O'Guinn had been police chief for more than five years.
In December 2014, the family added ISP Trooper Martin to the civil suit. Lovely Varughese claimed at the time that Martin knew there was a fight and somebody ran into the woods in the middle of winter.
She said it was frustrating that he could have helped her son sooner — or at least reported to the Carbondale Police that he had had an interaction. The other hope with the lawsuit was to make ISP look through its policies so another family didn't have to go through the same incident, she said.
In February 2015, Kupferer was added to the lawsuit. 
No charges filed
In Feburary 2015, just two weeks after the Varughese family hosted a memorial for Pravin Varughese at the spot where he was found in the woods a year earlier, Jackson County state's attorney Michael Carr announced no criminal charges would be filed against Bethune by his office.
A grand jury returned a no true bill on four different counts of first- and second-degree murder, involuntary manslaughter and concealment of homicidal death against Bethune.
At the time, Carr said, from his perspective, the criminal investigation was over.
The grand jury found that the cause of death was environmental hypothermia and it was consistent with the first autopsy conducted by Dr. James Jacobi, an independent pathologist hired by Kupferer's office.
Jacobi gave an opinion in the autopsy report that there was no evidence there was fracture to the skull, bleeding in the brain or any brain damage.
Carr's investigation finding
Carr's report said that several witnesses, including friends, a relative and text messages from Varughese, suggested he was intoxicated while attending parties at 606 W. College St. and 405 W. College St. until at least 11:53 p.m. Feb. 12.
The report said, according to interviews by the police, Varughese drank at least two Four Lokos (each with an alcohol by volume equivalent to four to five beers), two shots of rum, and two more beers. It was reported he played beer pong at one of the parties and it is unknown how much he consumed while playing, but he was slurring his words at about 11 p.m.
When Varughese left the party, Carr's report said, Bethune told police Varughese walked up to his truck and asked for a ride.
Bethune agreed, Carr said, because he said he felt sorry for Varughese because he didn't have a coat. The report said Varughese offered to get Bethune cocaine in exchange for the ride, but Bethune declined.
During the ride, Carr's report said Varughese just pointed or told Bethune when to turn, but didn't say exactly where they were going. After driving for several minutes, Bethune said he was almost out of gas, and told Varughese he was going to let him out, but was ignored, Carr said.
When Bethune turned on Illinois 13, Carr said Bethune told Varughese he could get out at a gas station down the road. This is when, the report said, Varughese became upset and hit Bethune.
The report said Bethune pulled the car over to the side of the road to force Varughese out of his truck. According to Carr's report, this explanation is corroborated by the fact that he turned on the emergency blinker before going to the other side of the car.
Carr said it doesn't make sense that Bethune would have pulled over on one of the busiest roads in Southern Illinois to kill Varughese and then turned on his emergency flashers to alert others as to what he was doing.
His report said the emergency flashers can be seen blinking on Illinois 13 from the trooper's dash camera as the trooper is approaching Bethune's truck at 12:34 a.m.
The report said Bethune, without the benefit of knowing what photos or the autopsy showed, told police before Varughese's body was found that he hit Varughese in the face in self-defense. The report continued, according to Bethune, the two rolled down a hill continuing to fight. Once at the bottom of the hill, a police car arrived, Bethune yelled, "Cops!" and Varughese ran into the woods, according to the report.
The scratches, cuts and minor injuries to Varughese's upper torso area are consistent with the explanation Bethune gave to police about Varughese jumping up and running into the woods in a T-shirt, the report said. Carr said in the report that Bethune had no similar cuts or scratches to his face, neck, head or hands.
Carr said that Bethune told the state trooper that day that he was robbed, but in interviews with detectives the day before Varughese's body was found, he admitted he lied about being robbed in an attempt to distract the trooper from asking about him driving under the influence.
Carr's report said one of Varughese's friends told police that she received a call from him the night he went missing, but Varughese wasn't speaking to her. She answered, hearing a male voice saying "give me that back" and Varughese say multiple times, "I'm trying to help you."
The report said the friend described Varughese's tone as serious and she could hear a lot of movement. Then, she believed she heard Varughese call the male "Mark" or "Gregg" and said "don't hang up" and "give me my pills back."
According to phone records, the call from Varughese came in at 12:29 a.m. Feb. 13 and lasted one minute. She told officers it was not unusual for Varughese to call her late at night when he was drunk. The report said Varughese's phone records show the call lasted one minute and 58 seconds.
The report said there would have been no more than three to four minutes from the time the call ended to the time the trooper pulled up.
"Because of the dense and rugged terrain, there was not enough time for Bethune to get from the location where the body was found to the police car in three to four minutes," the report said.
Carr said that the evidence supported that Varughese died of hypothermia and that it was an accident — brought on by a combination of intoxication, rough terrain, frigid weather, little or no clothing and confused and poor judgment.
The report said Jacobi included in his finding that there was a "history of being found dead in a wooded area with removed clothing." Given the frigid temperature, about 6 degrees at the time that he first went into the woods, and the photos of his body when found, the diagnosis is consistent with "paradoxical undressing," which is common in accidental hypothermia.
The report defined paradoxical undressing as a term for a phenomenon frequently seen in cases of lethal hypothermia. Shortly before death, people will remove their clothes, as they feel as if they're burning up, when in fact they are freezing.
The report said two other pathologists agree with the opinion and a criminal prosecution could not be sustained on a theory that Varughese died of blunt force trauma in light of these opinions.
Dr. Jeffery Jentzen, professor of pathology at the University of Michigan and board certified in anatomic and clinical and forensic pathology, and Dr. Raj Nanduri, board certified forensic pathologist, certified in anatomic and clinical pathology, also reviewed the same documents.
Carr said once he learned of the second autopsy commissioned by Margolis, he sought the opinion of additional pathologists. He then sent Margolis a certified letter in October of 2014 asking him to appear in front of the grand jury.
According to Carr, Margolis contacted him saying he would consult with the family, but then later declined.
He said in the conclusion of the report that there just wasn't enough evidence for criminal charges.
"This was a tragic end to a young man's life, but neither the facts nor circumstances, which have been presented to me, support bringing a criminal prosecution against anyone," Carr said in the report.
Margolis confirmed to The Southern that he was contacted by Carr, and the family gave him permission, but he found it unusual he was not subpoenaed. He said when he asked Carr if he could see the original autopsy, Carr told him he would not address the question.
At the time, Margolis said between not being subpoenaed and being put in a situation to testify without complete information, the family decided it was best that he didn't go. Since it was a medical situation, Margolis couldn't discuss it without the family's consent.
Special prosecutor steps in
In March 2015, Carr recused himself from the Varughese criminal investigation and the State's Attorney Appellate Prosecutor's Office was appointed to handle the case.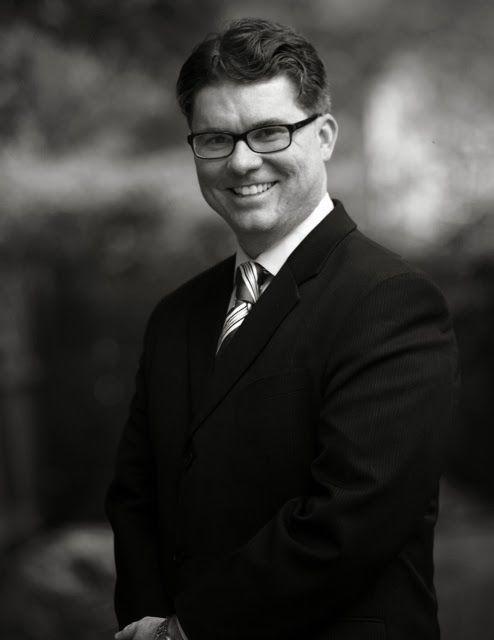 Special prosecutors David Robinson and David Neal took over the investigation, where they worked behind the scenes for many months.
The following August, the Varughese family then dismissed the city of Carbondale, O'Guinn and Kupferer from their civil suit. Lovely Varughese said this was an attempt to obtain the police reports from the city since the criminal investigation was over. Since the lawsuit caused the reports to be tied up in pending litigation, this seemed like the best play, Lovely Varughese said.
Pleas to City Council
While the Varughese family drove to Carbondale for Pravin's second death anniversary in February 2016, and hosted a memorial at his grave, they were still looking for answers. In April, Lovely Varughese decided to appeal to the Carbondale City Council.
During the April 19, 2016, City Council meeting, Lovely Varughese provided autopsy photos of her son, showing bruises and cuts to his body. She also informed the council about the conflicting stories she heard from two different autopsies and her troubles obtaining records pertaining to her son's death. 
More than a month later, the Varughese family received all the police records regarding her son's death investigation. She told The Southern in May 2016 that she thought they were headed to Carbondale Mayor Mike Henry's office to have a discussion, not to go home with piles of records.
The city got permission from the State's Attorney Appellate Prosecutor's Office to hand over the records. 
Investigation Discovery
There wasn't much action on the investigation for about a year until true-crime television network Investigation Discovery released an eight-minute video on its Facebook page detailing the circumstances surrounding Pravin Varughese's death in February 2014.
In that video, a new piece of information was released: Surveillance footage showed a white male, implied to be Bethune, carrying another person across a street. Lovely Varughese said the surveillance video was in the police reports delivered to her family.
Although the implication is made that the video shows Bethune carrying a person across a street, it is unclear who is in the video or what is actually happening. 
Bethune indicted
On July 13, 2017, a Jackson County grand jury indicted Bethune on two counts of first-degree murder. Bethune later turned himself in to authorities and his bail of $1 million was posted the next day.
In the first count, Bethune is charged with first-degree murder in that he committed or attempted to commit a forcible felony — aggravated battery — by inflicting multiple punches to Pravin Varughese's head and face and rendering dead weight. The charges say this caused great bodily harm, including forehead contusions, and injuries to the nose consistent with blunt force trauma to the head.
The charge also says that Varughese's hypothermic death was not a direct result of the aggravated battery, but it was a natural and foreseeable consequence of the felony committed. It goes on to say the act is punishable by not less than 20 years and not more than 60 years in prison.
The second count says Bethune is charged with first-degree murder, but that he committed or attempted to commit robbery. Given the fact that the robbery occurred by the use of force or threatening the use force, Bethune is responsible for the foreseeable consequence of Varughese's hypothermic death. The punishment is also not less than 20 years and not more than 60 years.
During his July 18, 2017, court hearing, appearing with Former Jackson County state's attorney Michael Wepsiec as his defense attorney, Bethune pleaded not guilty to all charges.
Change of venue request
In January, Wepsiec informed Circuit Court Judge Mark Clarke that he would be filing a motion for a change of venue.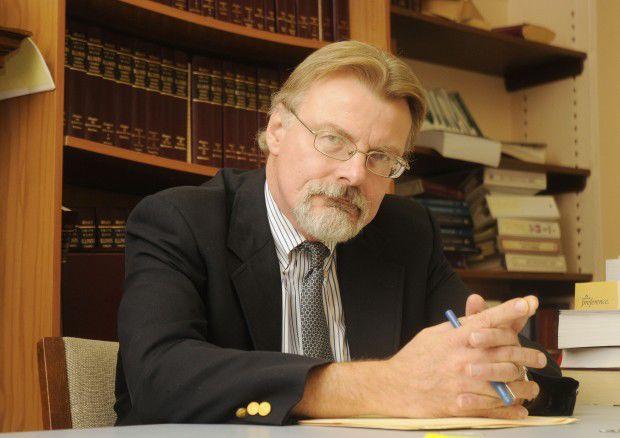 He said in his motion that the extensive media coverage of the case has had an indelible influence on the opinions of many people. Along with the motion, he included several news stories printed from various news organizations' websites. He also included several comment sections from those media websites and social media pages.
The motion says the vast majority of comments on those pages display a deep prejudice against Bethune.
"The quantity and quality of the pretrial publicity in this case stemming back to February of 2014 and continuing until today renders it impossible for the defendant to obtain the fair trial before an impartial jury contemplated by federal and state constitutions," Wepsiec said in the court document.
In the state's motion to deny the change of venue motion, it says "many people" is not the standard by which a venue can be changed. It says local prejudice must be alleged and demonstrated in order for a venue to be moved. The state says the only way that can happen is through "voir dire," or a preliminary examination of a witness or a juror by a judge or counsel.
The state says that media coverage of an alleged crime does not necessarily lead to the conclusion that all people living in an area must automatically have prejudice in the case.
The state's motion says there are 60,000 people living in Jackson County, and it is likely the court can find 12 unbiased jurors, plus alternatives who have either not been exposed to the defendant's case or who can lay pretrial publicity aside.
When the attorneys argued the motions in court, Judge Clarke ruled the trial would stay in Jackson County — for now. He reserved his ruling until after the attorneys have performed the voir dire process, meaning the judge wants the attorneys to go through the process to see if a jury with alternates can be found locally before agreeing to move the trial.
In a separate motion, Wepsiec wanted to throw out testimony made by a witness during grand jury proceedings that Bethune was seen outside a party in Carbondale on the night of Varughese's death, "jiggling" car handles, attempting to break in.
Wepsiec said that testimony has no bearing on the state and the state "just wants to paint Bethune as a bad guy and needs to be convicted on first-degree murder."
Robinson responded, saying it shows that the defendant was looking for drugs and had "a lust for money" in order to make a purchase. He said he finds it impossible that a jury in a first-degree murder case would take this detail and automatically convict him of murder because of it.
"This is something that shows Bethune is a person you can't trust," Robinson said.
On rebuttal, Wepsiec said this is no proof the incident even happened except for one person's testimony, which has been denied by Bethune and the person the witness said Bethune was with on the night in question. He said it's nothing more than an attempt to sully Bethune's reputation in front of a jury.
Clarke said he would take the motion under advisement until full discovery has been turned in. He said he was being asked to determine what would be and wouldn't be allowed in trial without the benefit of a full discovery.
As of Sunday, Clarke has not ruled on this motion.
Trial starts Monday
In a pretrial meeting on May 23, both sides said they were ready to get the trial started.
The attorneys agreed that most of the discovery has exchanged hands, with the exception of some physical evidence still needing to be inspected at the Carbondale Police Department by Wepsiec. Also, a list of 17 potential jurors have already been excused from attending jury duty.
As for plea deals, Robinson said there are no current plea deals on the table for Bethune. The defendant also said in open court he does not wish to pursue a deal as of Wednesday.
"At this time, I don't believe there is anything to discuss," Bethune said.
Jury selection begins at 9 a.m. on Monday.
618-351-5074
on twitter: @zd2000