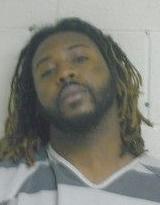 MURPHYSBORO — A Murphysboro man has been found guilty of first-degree murder and other charges in a 2016 shooting.
Cortez L. Turner, 29, was found guilty Friday following a four-day bench trial of killing Detrick Rogers, 38, of Murphysboro, according to a news release from Jackson County State's Attorney Michael C. Carr.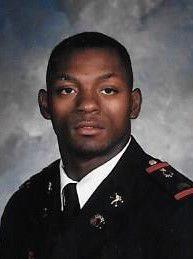 Turner was convicted of two counts of first-degree murder, as well as aggravated discharge of a firearm, conspiracy to commit aggravated discharge of a firearm and two counts of perjury. 
A bench trial is heard by a judge instead of a jury.
Carr said a sentencing hearing will be held in about 60 days. Turner faces 20 to 60 years in prison; he is currently being held in Jackson County Jail without bond.
The Oct. 24 shooting happened near Shomaker Drive and 20th Street in Murphysboro. Turner also was injured in the shooting, according to previous reporting by The Southern.
Juwan K. Jackson, 29, of Murphysboro, was also indicted on murder and weapons charges in Rogers' death, according to earlier newspaper reporting. Records on online court filing system Judici indicate his case is still ongoing. Jackson was arrested in Decatur about a week after the murder. 
Kaitlin Youngberg, 28, of De Soto, also was charged in the case; she was accused of helping Jackson while he was on the run. According to records in Judici, she pleaded guilty to aiding a fugitive and was sentenced to 30 months of probation. Jacie Marble, 21, was accused of concealing evidence in the case. She was charged with obstruction of justice; according to Judici, she also pleaded guilty and was sentenced to 30 months of probation.