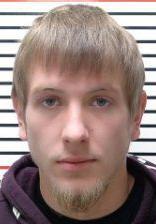 A 21-year-old Murphysboro man will serve more than a year in prison on a charge of domestic battery stemming from an October 2017 incident.
According to a news release from Jackson County State's Attorney Michael C. Carr, Logan R. Huppert on Sept. 24 pleaded guilty to a Class 4 felony charge of domestic battery. The release states witnesses reported to police on Oct. 11, 2017, that Huppert was seen hitting a woman in the face multiple times.
Huppert had previously been convicted of domestic battery, the release states.
After he serves his time in the Illinois Department of Corrections, he will serve four years of mandatory supervised release.