PINCKEYVILLE — A Friday post on Facebook by Perry County Sheriff Steve Bareis announced that Jordan Anheuser had been arrested on animal cruelty charges.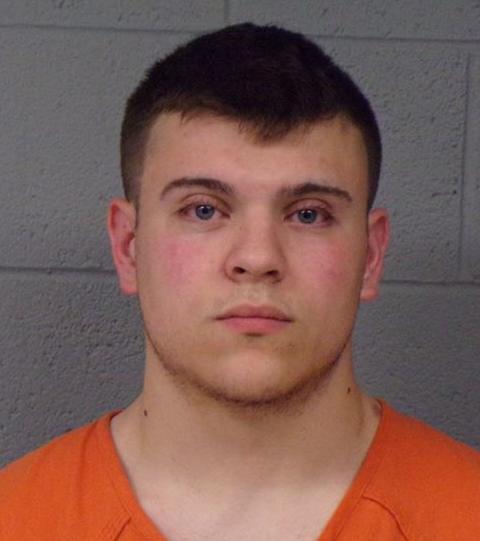 "I know that many of you have been tracking the Jordan Anheuser case and the animal cruelty offense. Deputies took him into custody today without incident in partnership with the Jackson County Sheriff's Office," Bareis wrote.
Anheuser is the 20-year-old Pinckneyville man who law enforcement officials believe kicked a downed fawn on the side of a rural Perry County highway in fall 2018, as shown in a video that has gone viral and inspired two petitions asking the Perry County State's Attorney to bring charges. The video shows a man violently kicking a young deer in the head and body as it flops around trying to get up.
The video was sent to Illinois Department of Natural Resources and Perry County Sheriff in December of 2019. Perry County State's Attorney's Office received information from IDNR on Jan. 10. On Jan. 21, the state's attorney issued charges of one count each of animal torture, a Class 3 felony, and cruel treatment of an animal, a Class A misdemeanor.
Anheuser is being held in Perry County Jail on $30,000 bond.
"People from all over the world have reached out to us," Bareis said.
According to court records website judici.com, Anheuser was arrested in April 2019 on charges of criminal damage to government property greater than $500, two counts each of domestic battery and battery. He was convicted of criminal damage to property on Oct. 15 and sentenced to 24 months of probation and ordered to pay $2,300 in fines and fees.
Sign up for our Crime & Courts newsletter
Get the latest in local public safety news with this weekly email.