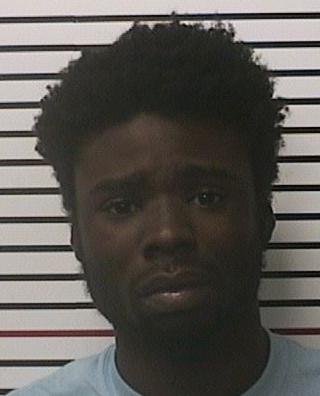 CARBONDALE — Carbondale police are seeking Jekiary T. Anderson, 19, of Carbondale, on charges of aggravated unlawful use of a weapon after he was allegedly involved in a disturbance on a Carbondale Community High School bus Friday morning.
According to a news release from the Carbondale Police Department, police officers on foot patrol at the high school were notified at 7:30 a.m. that there had been a disturbance on a school bus that was en route to the high school.
One of the students involved in the disturbance — which police described as a dispute between known acquaintances — allegedly possessed a weapon, the release said, though police have not specified what the alleged weapon was.
Anderson exited the bus in the 600 block of East College Street, police said, and remains at large. He is considered armed and dangerous.
Since the altercation this morning, police have reviewed video of the incident and interviewed other students involved, said Carbondale Police Sgt. Doug Wilson.
The bus is equipped with a video camera and students may have also taken video or pictures of the incident, said Carbondale School District 165 Superintendent Steve Murphy, who has also reviewed some video.
The incident put Carbondale Community High School on lockdown for less than two hours Friday morning.
The lockdown was lifted after 9 a.m. after police determined there was no threat to the school.
There will be extra security on the bus where the disturbance took place until the investigation is complete, Murphy said.
Police asked anyone with information about the incident to call the department at 618-457-3200, or Crime Stoppers at 618-549-2677.