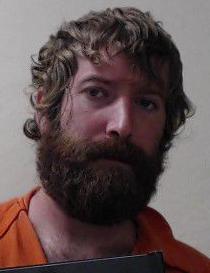 Williamson County State's Attorney Brandon Zanotti said Thursday the investigation into the death of a 3-month-old earlier this week is still ongoing, and no new charges have been filed.
Zanotti said the matter is being treated as a homicide investigation, and his office is still waiting for investigation reports, evidence processing and medical records, which include pathology and autopsy reports from out of state.
The 3-month-old boy died on Monday in a St. Louis hospital after Marion police officers responded to a call on Friday night from the boy's mother reporting that her child was being abused. The boy's father, Devin O'Daniell, a 25-year-old from Marion, was arrested and charged with domestic battery, aggravated domestic battery and aggravated battery to a child.
Zanotti said when the investigation is finished, more charges will be considered, but his office had nothing more to report now.
According to a Thursday statement from Zanotti, O'Daniell is still in custody of the Williamson County Jail on a $1 million bond.