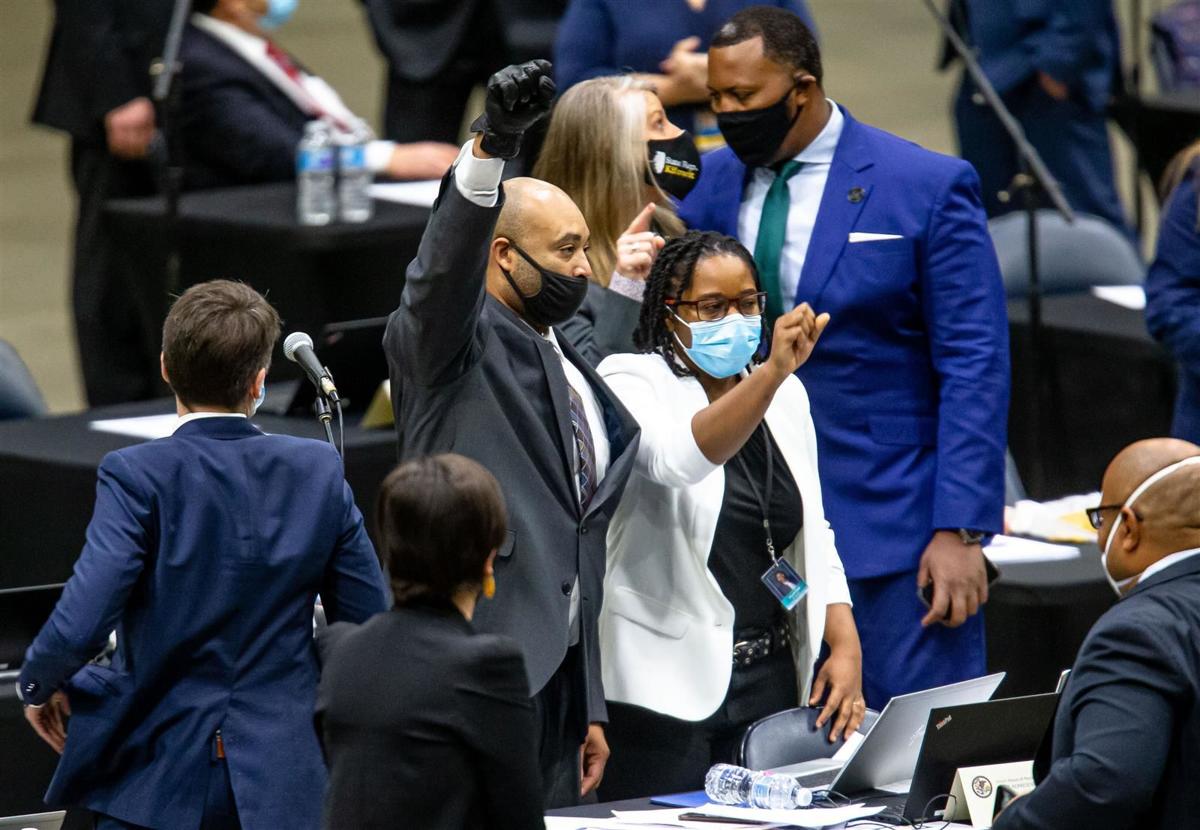 CARBONDALE — Depending on who you ask, the criminal justice reform bill passed by the Illinois General Assembly this week is a step toward the end of systemic racism, or is a dangerous bill that will make Illinoisans less safe.
The legislation, introduced by the Illinois Legislative Black Caucus, was brought forth following a summer of protests and public outcry against police violence that resulted in the deaths of George Floyd, Breonna Taylor and other people of color. The summer's protests put police and criminal justice reform in the spotlight nationwide.
The bill passed both Illinois' House and Senate this week during a lame duck session, and now awaits Gov. J.B. Pritzker's signature.
Illinois' House Bill 3653 will end the cash bail system, which is used to ensure a defendant comes to court. Once the designated amount is paid by the defendant, it is set aside and returned to them if they are found not guilty. However, it is taken by the state if the defendant violates the terms of their release or is found guilty of the crime with which they were charged. Defendants can still be detained prior to trial if they're deemed a flight risk or a risk to the community, as determined by a judge. The end of cash bail takes effect Jan. 1, 2023.
The bill will also require every police officer in the state to be equipped with a body camera by 2025, require every officer to be certified by the state, and establishes use-of-force regulations that ban choke holds and restraints that inhibit breathing. 
Law enforcement groups and state's attorneys have voiced opposition specifically to the elimination of cash bail.
"Our communities will be less safe if this legislation is signed into law," reads a statement from the Illinois Law Enforcement Coalition sent Wednesday, the same day the bill cleared the Senate.
Downstate lawmakers echoed that sentiment. Many took issue not just with the substance of the bill, but the way it was passed — in the wee hours of the morning.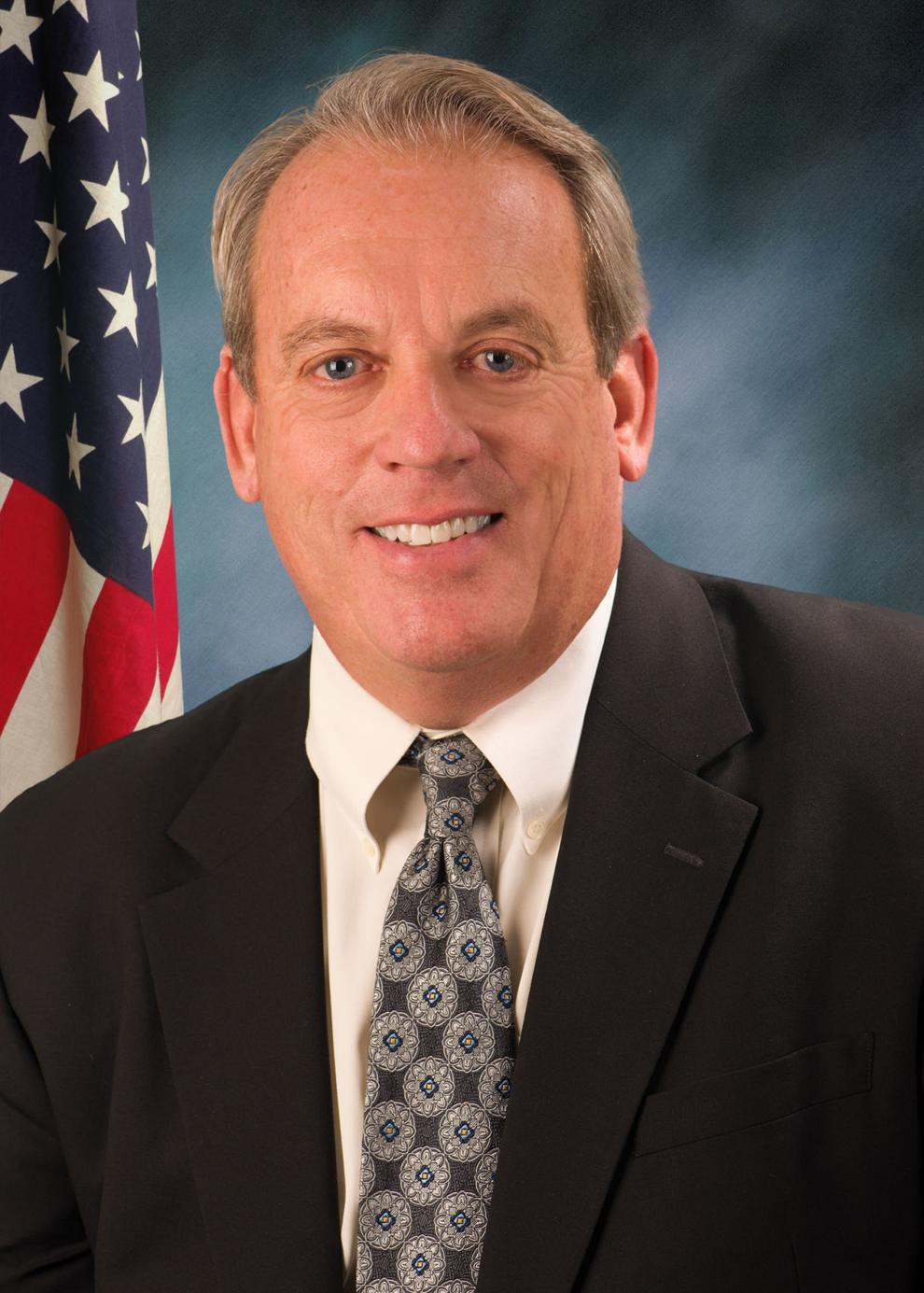 "This bill is a dangerous proposal that makes it easier for offenders to commit violent crimes, eliminates cash bail and endangers the safety of our citizens," State Sen. Dale Fowler, R-Harrisburg, said in a Wednesday news release.
Jackson County State's Attorney Joseph Cervantez said the elimination of cash bail will remove his discretion as a prosecutor.
"We utilize cash bail as a way to make judgement calls on a day-to-day basis on what we need to do with an individual," Cervantez said in an interview with The Southern. He added that the new law does not allow a judge to remand a suspected offender unless the state can prove there are specific people in danger.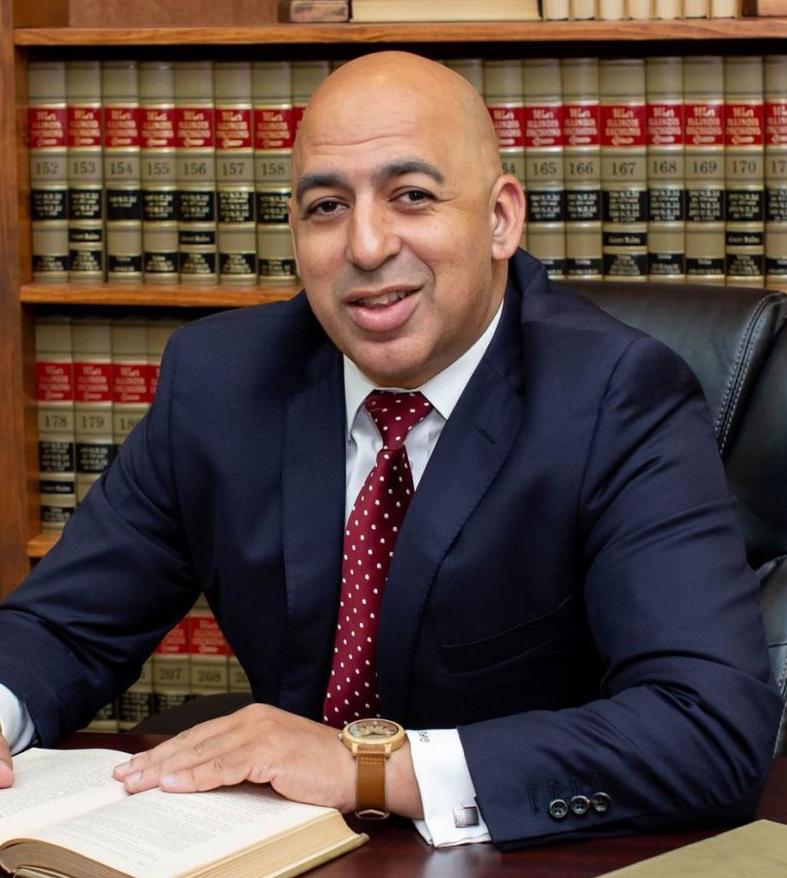 More than that, though, Cervantez said having a defendant in jail allows the county to help that person, too. He said without a defendant staying in jail, there isn't always enough time to get a person who may suffer from substance abuse, for example, the social services they may need to get help.
"Cash bail gives me time," he said.
Nancy Maxwell, criminal justice chair for the Carbondale Branch NAACP, sees the bill very differently.
"I think the people who are objecting to it have not walked a mile in a Black person's shoes," she said.
She pointed out that Black men and women are the most likely to be picked up by law enforcement, and because they are also the least likely to be able to afford bail, they are also the most likely to sit in jail before appearing in court.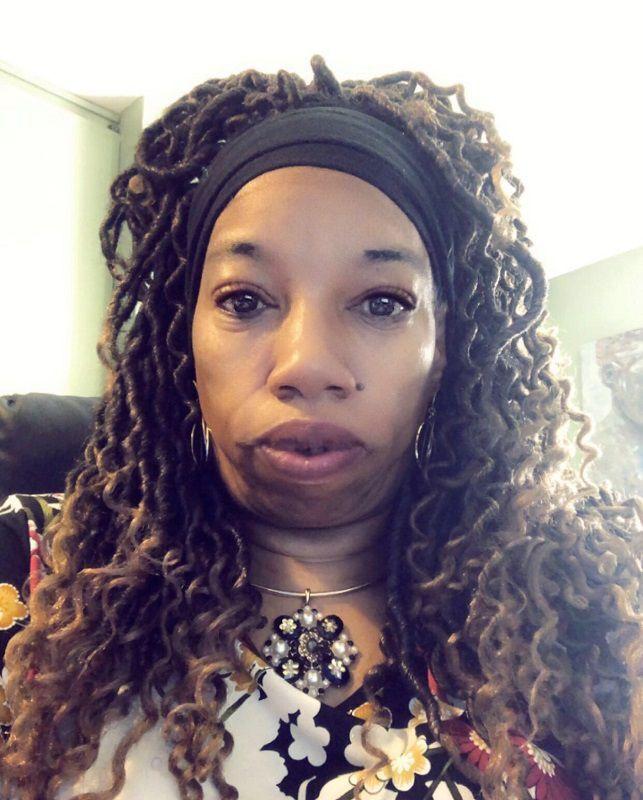 Maxwell said she personally has known people who have languished for months in jail because they couldn't afford their bail. They lost their job, fell behind on bills, and were later found not guilty. One of the concerns opponents have to eliminating cash bail is that it makes communities less safe by sending home violent offenders after their arrest. But Maxwell questions this assuredness.
"Everybody's innocent until proven guilty — why are they already labeled as a criminal," Maxwell said.
Perry County Sheriff Steve Bareis countered this.
"I understand where that can be stated, but we're not basing arrests on a hunch … you are basing it on probable cause," Bareis said. "My concern is you are putting people back out there who are going to continue to offend until they go to court."
Maxwell previously served as a Cook County Sheriff's deputy and said she has watched as Cook County has eliminated cash bail successfully. She said if it can work there, it can work anywhere in the state.
Cervantez said he believes supporters of ending cash bail have a fundamental misunderstanding of the system. The decision to hold someone on bond is made by real people reviewing the cases — it's not a blanket standard, he said.
"There are individuals that are making these judgement calls," Cervantez said. He said he ran on a platform of reform last year, but this isn't a good change, in his eyes.
"I know what it's like in the system, but I also know that the answer isn't a blanket criminal justice system run out of Springfield," he said.
Cervantez said that by and large, state's attorneys and judges already had the power to release someone without bond.
When asked if he has heard rumblings of state's attorneys planning to protest the bond elimination, he said he hadn't heard of anything.
"We're not anarchists," Cervantez said. "We will follow the law."
Another hot-button issue in the bill is the mandate that police in the state all wear body cameras to record interactions with the public. The issue is not with the wearing of body cams — all the law enforcement officials interviewed for this story said they are a good tool — the issue is with the cost. The purchasing of cameras and storage of the videos is an unfunded mandate in the bill.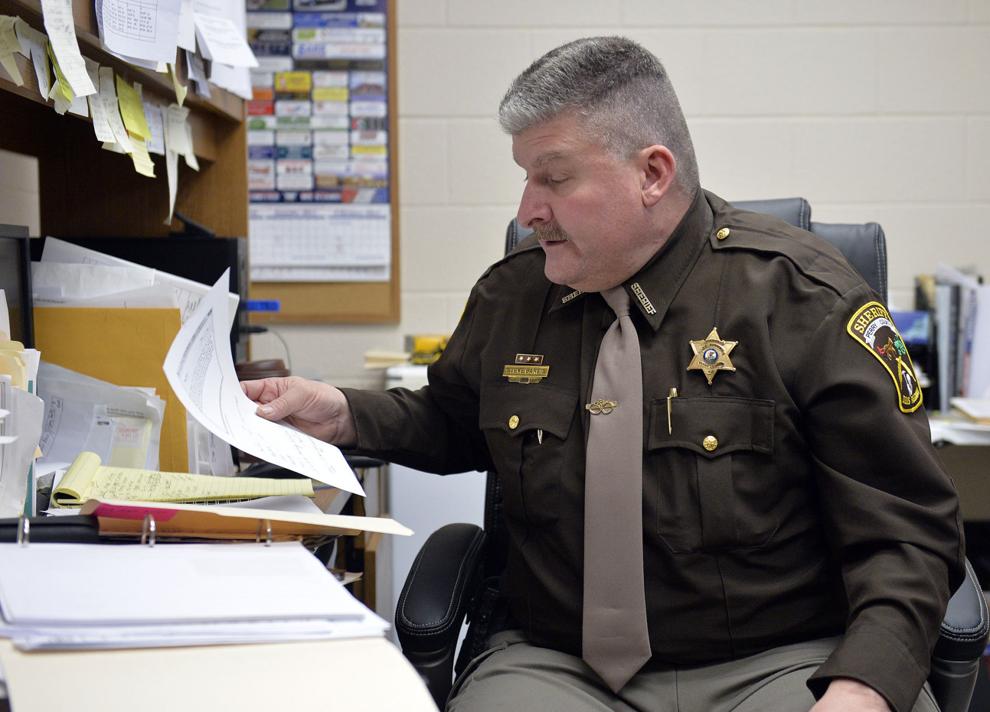 "They're not cheap," Bareis said. His department paid $700 for each camera in 2018.
Marion Police Chief David Fitts was blunt.
"I don't like it at all," he said of the bill. His shop currently does not use body cams, but Fitts said it's the data storage that will be the issue.
"I don't know how I'm going to (afford it)," Fitts said. He and his department have researched data storage and the most affordable option was $250,000 a year. But beyond that, he said the Freedom of Information Act requests will be another killer — privacy guidelines will mean someone will have to either get permission from innocent bystanders or blur their faces out, same with license plates. This could be the case for every request, he said.
This cost was one Carbondale has considered when it has previously debated implementing a body camera system.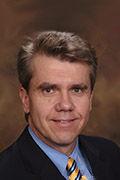 "A main obstacle in the past has been that implementing a program like this will add additional long-term costs to handle/process FOIA requests," Carbondale City Manager Gary Williams wrote in an email to The Southern Friday.
"That problem still exists but the legislation does allow us to delay the implementation of this program until 2025 which gives us time to plan for these costs," he wrote.
Bareis said in about two years, his office hasn't had much interest in FOIA requests for his officers' body cam footage.
The bill now awaits Pritzker's signature to become law. After the bill passed, Pritzker praised it for the steps it made to end systemic racism.
"I have long pledged my support to the Illinois Legislative Black Caucus in their efforts to pass not just criminal justice reform and police accountability measures, but also to truly root out the systemic racism that pulses through all our nation's institutions," Pritzker said in a Wednesday news release.
618-351-5823
On Twitter: @ismithreports