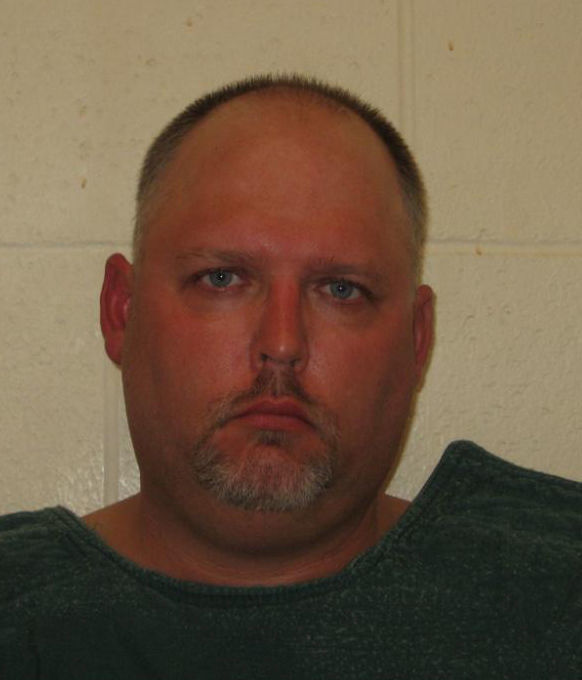 BENTON — Judge Thomas Tedeschi's courtroom was quiet Wednesday during the fifth day of the murder trial of a Christopher man accused of killing his wife on Halloween 2016, as jurors spent several hours reading through state's evidence.
Brian Pheasant is charged with two counts of first-degree murder in the death of his wife, Beth Pheasant.
After the jury read through the last of the state's unpublished evidence, Franklin County state's attorney Evan Owens announced that the state would rest. He had presented evidence for an entire week in an attempt to prove Brian Pheasant knowingly killed his wife, Beth Pheasant, in their Egyptian Avenue home in Christopher. 
According to testimony throughout the sate's case, Brian Pheasant had discovered his wife had been having an affair, and the two would be divorcing — it would be Brian Pheasant's third divorce. In a recorded interview played during the early days of the trial, Brian Pheasant is heard telling an Illinois State Police trooper that he intended to kill himself in front of his wife and accidentally shot her twice — once in the garage and once in the kitchen.
After the state rested and the jury was escorted out, defense attorney Paula Newcomb presented a motion for directed verdict, asking Tedeschi to throw out the two counts of first-degree murder because of insufficient evidence proving intent.
Owens told the court he felt the evidence was "overwhelming" based on Pheasant's text messages presented from the day of the killing as well as his "stalking behavior" the week before, following Beth Pheasant to her boyfriend's house, as well as evidence indicating both of Beth Pheasant's wounds were from shots fired behind her.
Owens said the state believed "he had intent to kill that day."
Ultimately, Tedeschi sided with the state and denied the motion. The defense will begin presenting its evidence in the case 9 a.m. Thursday.