MURPHYSBORO — A woman charged in the death of Robin L. Stief has impelled her attorney to withdraw from her case.
Tiesha D. Anderson, 23, is one of three suspects charged in connection with a burned body found in Carbondale in August 2016.
CARBONDALE – Police Chief Jeff Grubbs said the individual whose body was discovered after officers responded to an active fire in the 900 bloc…
Anderson was expected to submit a plea Thursday following negotiations. Instead, Anderson's court-appointed defense attorney, Thomas Mansfield, entered a motion to withdraw, saying Anderson had filed a letter with the Illinois Attorney Registration and Disciplinary Committee calling his competency into question.
Mansfield denied the validity of Anderson's complaint but said it would be best for the court to appoint a new attorney, as the letter to the ARDC creates a conflict.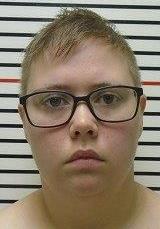 Anderson claimed in her letter that Mansfield was "doing nothing to help" her case and that he was not making her adequately aware of what was going on in the proceedings, Mansfield said.
Mansfield said those complaints had "no basis in fact" and that he had consulted with Anderson 18 times in Jackson County Jail, had consulted with Anderson's family at least four times and had spent 60 hours reviewing "voluminous" discovery materials in the case.
Jackson County Assistant State's Attorney Casey Bloodworth, who is handling prosecution, expressed agreement that there was nothing to support Anderson's complaints against Mansfield. He said the letter was "nothing more than a delay tactic" and an attempt to frustrate the trial process.
Anderson raised her hand and spoke — against the advice of Associate Judge Ralph Bloodworth. She said she "just wanted to point out" that several letters and phone calls to Mansfield had gone unanswered. Mansfield reiterated his denial of her complaints.
Ralph Bloodworth granted the request to withdraw but noted that Mansfield has practiced for many years in the area and has "handled many types of cases in a competent manner."
The judge asked whether Anderson would hire an attorney. When Anderson said she did not have the money to do so, he said the court would appoint a new one, warning that it would take time to find one and for the new attorney to get up to speed in the case.
Anderson has been incarcerated in Jackson County Jail since October 2016.
An indictment by a Jackson County grand jury alleges that on Aug. 29, 2016, Anderson, acting in concert with others, killed Stief by hitting her on the head with a hammer, strangling and suffocating her.
CARBONDALE — The victim whose body was found on Aug. 30 in a wooded area off of East Main Street in Carbondale near Piles Fork Creek has been …
Anderson faces two counts of first-degree murder and one count of concealment of a homicidal death, which charges that she knowingly concealed Stief's death by placing her body in trash can in a wooded area off East Main Street in Carbondale and setting the remains on fire.
A Collinsville woman was charged Tuesday with one count of concealment of a homicidal death, according to a news release from Michael C. Carr,…
Anderson now has a case management conference scheduled for 10:15 a.m. on Jan. 19, 2018. Her co-defendant Robert Dennis is scheduled for a fitness status hearing at 10 a.m. on Jan. 19, 2018. The third defendant, Lauren Stinde, is set for a judge review on Dec. 15.
This story previously referred to Thomas Mansfield as a public defender. Mansfield is a private criminal defense attorney who was appointed by the court to represent Tiesha Anderson because the Jackson County Public Defender's Office had a conflict of interest. The Southern regrets the error.