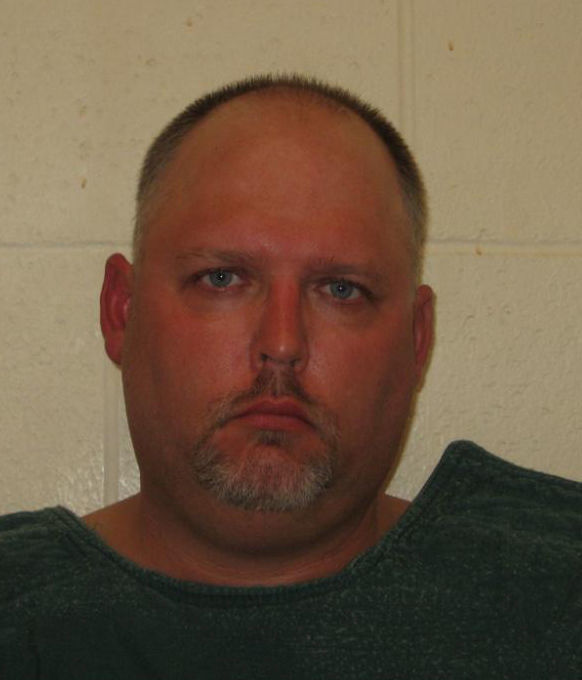 BENTON — In testimony on the fourth day of the murder trial of a Christopher man accused of killing his wife in 2016, the state continued on Monday to flesh out its narrative for the man's alleged motive.
Brian Pheasant, of Christopher, was arrested Oct. 31, 2016, after allegedly shooting his wife, Beth Pheasant, with two of her children in the home. He is charged with two counts of first-degree murder.
Brian Pheasant's defense does not deny that Pheasant came home and shot his wife, but the how is what's up for debate. The narrative established by both sides in the case begins a week or two before the killing, when Pheasant discovered his wife had been having an affair.
The Pheasants then agreed to a divorce — it would have been Brian Pheasant's third. He was to get the equity in the house while she was to remain living there.
Evidence has come up that Brian Pheasant purchased a gun at local Hood's Gun Shop in Christopher the day of the killing — he had put money down Oct. 27 on a Springfield Armory .9mm pistol he told shop owner James Hood was to be used for a concealed carry class.
Brian Pheasant told an investigator during an interview the night Beth Pheasant died that he meant to kill himself in front of her and leave his kids the equity money he got in the divorce.
As he tried to rack the slide of the weapon, Pheasant said in the taped interview that he accidentally shot his wife. As she retreated to their kitchen, he said he followed her, still trying to fix the gun in an attempt to end his life, and in the process, shot her in the head.
Franklin County state's attorney Evan Owens has not yet called the county coroner or the medical examiner who performed the autopsy to review their findings, but he did present as evidence photographs of Beth Pheasant's wounds taken by Illinois State Police Crime Scene Investigator Ray Sutten during her autopsy.
In the photos presented Monday, Sutten described both entrance wounds on Beth Pheasant's body coming from the back — her back right shoulder and the back top portion of her skull are where rounds from Brian Pheasant's pistol entered her body.
More expert witnesses are to come later in the week for the state, which could help establish a motive for Brian Pheasant.
Also during testimony Monday, Owens played what he painted to be an incriminating video pulled from Brian Pheasant's phone with a modified date of Oct. 26, 2016.
Testimony presented by Illinois State Police trooper Tim McDaniel, who specializes in digital evidence collection and evaluation, explained that the video was actually made in May 2015 but was accessed by Pheasant in 2016 just before his wife's death.
The video shows Pheasant lip-syncing the words "I shot my woman down" to Johnny Cash's "Cocaine Blues" in a Dubsmash video. The Dubsmash app records short videos of users pretending to sing famous songs.
Pheasant's defense attorney, Paula Newcomb, tried to establish for the jury that this was but a sampling of what was on her client's phone. In the process, she took McDaniel down a long line of questioning in her cross-examination, asking if he knew if there were other Johnny Cash lip-syncing videos on the phone. She played another video of Pheasant pantomiming the words to Cash's "Get Rhythm."
Newcomb also pointed out in her cross-examination that Pheasant had accessed 10 to 12 other videos that same day, not just the one presented by the state.
Testimony will continue at 9 a.m. Tuesday.