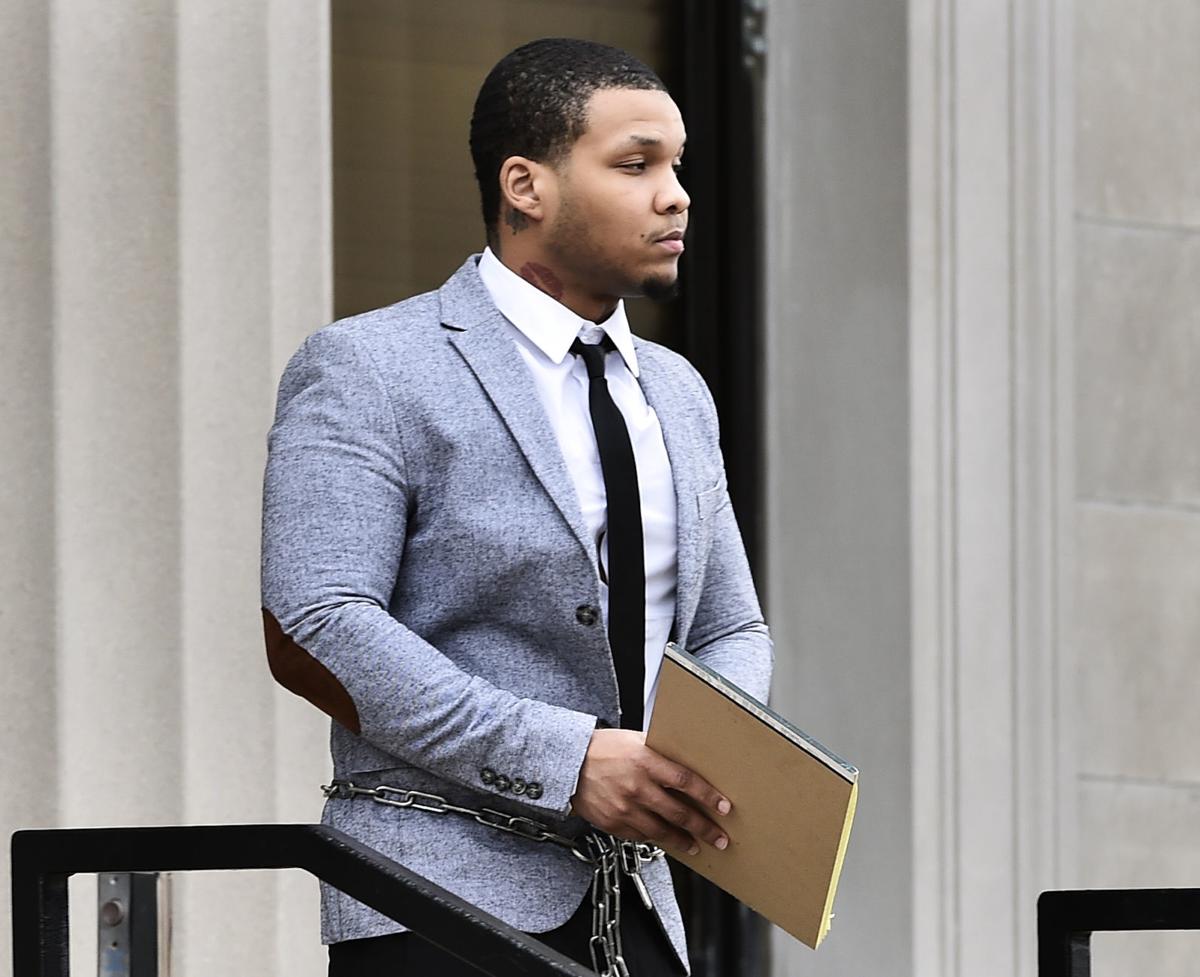 MURPHYSBORO — A Missouri man was sentenced to 85 years in prison Wednesday for the 2016 death of Carbondale musician Tim Beaty on Easter Sunday.
After a seven-day trial this past March, Travis Tyler, 23, of Cape Girardeau, was found guilty of first-degree murder, aggravated battery with a firearm and aggravated discharge of a firearm.
Jackson County Circuit Court Judge Ralph Bloodworth sentenced Tyler to 35 years on the felony murder charge.
Due to the fact there was a gun used in the death of another individual, Tyler received an enhanced sentence of 25 years on top of the murder sentence.
Bloodworth also sentenced Tyler to 15 years on the aggravated battery with a firearm charge and five years each on the two aggravated discharge of a firearm charges.
Each sentence was ordered to be served consecutively by the judge. Tyler must serve 100 percent of the murder charge and the enhanced sentence. He will have to serve 85 percent of the additional charges.
Before the sentence was handed down, Tyler's defense attorney, Derek Siegel, attempted to argue for a new trial or an acquittal of his client based on multiple reasons, one being insufficient defense by Tyler's previous defense team.
Bloodworth denied that motion and the sentencing hearing began immediately. During the sentencing hearing, the court heard victim impact statements from Beaty's mother, Kittie McMillan, his father, Don Beaty, his sister Jennifer Kiper, and his wife, Jessica Beaty.
Jessica Beaty told the court she found out about her husband's death while at a family brunch in Schaumburg, when a friend called her asking if her husband had been shot. After calling the police and receiving confirmation of her husband's death, she said "it's a feeling that you can't describe."
"I remember being overcome by this horrendous, paralyzing fear that nothing would ever be right again," Beaty said.
Now, she said she is so scared of being dragged back into that memory that the only way it doesn't happen is by not thinking about her husband when she is alone. She said that is no way to live.
During a statement to the court, Tyler told the Beaty family that his apology was sincere and he wished he could change the things that have happened.
He pleaded for a second chance from the judge and said he would use the second chance as a platform to help younger people going down a bad path to make better decisions.
"I want to do that for them because nobody did that for me," Tyler said.
Tim Beaty was killed on March 27, 2016, by a stray bullet after a shooting broke out inside of 402 W. Walnut St. in Carbondale, next door to Beaty's home. After a dispute with another individual, Tyler fired his gun and one of those bullets struck Beaty as an unintended target.
According to testimony during the trial, Beaty pulled a group of women inside his home to escape the gunfire before he was shot.
618-351-5074
on twitter: @zd2000
Sign up for our Crime & Courts newsletter
Get the latest in local public safety news with this weekly email.