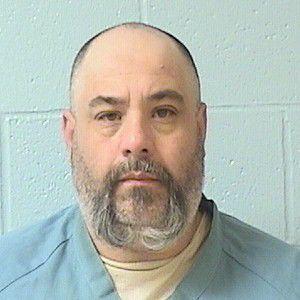 A discovery delay has again pushed back the trial date for a Franklin County man charged with child pornography.
Curtis Carr, of Mulkeytown, on Thursday appeared in Franklin County Court for his final pretrial conference ahead of a jury trial that was set to start next week. His attorney, Aaron Hopkins, asked the court for more time to prepare for trial. He said there has been a problem getting witness transcripts from Carr's previous Union County case, in which Carr was convicted of two Class X felony counts of predatory criminal sexual assault of a child.
Hopkins asked the court to continue the case for another 60 days — Judge Thomas Dinn granted the request with no state objection.
Carr was charged in Franklin County 2016 with six counts of child pornography. The arrest broke the conditions of his bond — he was out awaiting another trial on the Union County charges, which stem from a 2013 incident, after a 2015 hung jury when the case was first tried.
He is currently serving a 50-year sentence in the Illinois Department of Corrections for the Union County sexual assault conviction.
Carr will appear again in Franklin County Court at 1:30 p.m. April 4.