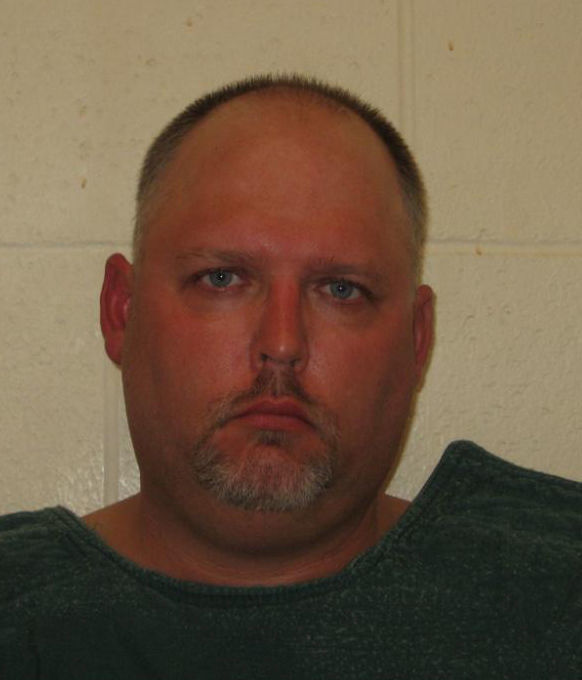 BENTON — Friday's proceedings in the murder trial of a Christopher man accused of murder in his wife's shooting death presented the parts of trial that don't often make it to T.V. — hours of testimony that detailed the chain of custody of select pieces of evidence.
Brian Pheasant was arrested in 2016 after he allegedly shot his wife, Beth Peasant, twice on Halloween night. Pheasant is facing two counts of first-degree murder.
The type of testimony heard Friday is important for the record, but not always riveting for the jurors. Franklin County state's attorney Evan Owens even admitted as much in Wednesday's opening statement.
"It's not exciting all the time," he told jurors with a grin. Indeed, one juror appeared to fall asleep after the lunch break Friday.
Still, there was meaty testimony delivered, coming mostly from gun shop owner James Hood.
Hood sold Pheasant the gun he allegedly used in the Oct. 31 shooting in the couple's Christopher home.
Hood explained during state questioning that he had gone to grade school with the defendant, and said when Pheasant arrived to pick up his gun the day of the shooting, he showed Pheasant how to take his Springfield .9mm apart — something he said he does with most purchases.
Hood told Pheasant's defense attorney, Paula Newcomb, on cross-examination that he typically recommends customers fire 100 to 150 rounds through a new weapon to check that its mechanics work properly. He said this was particularly important with Pheasant's gun.
"There was a hiccup with it," he said of Pheasant's Springfield model.
"(It is) manufactured so tight, the slide won't go forward," he said. Hood should know — he said he carries the same model but a different caliber everyday. He said this malfunction could cause the gun to not fire.
This piece of testimony appeared to corroborate what Pheasant told Illinois State Trooper Jason Colp in a police interview the night of the alleged crime.
"I pulled the trigger and it didn't do nothing," Pheasant told Colp in the taped interview, which was played for the court during Thursday's proceedings.
In that interview, Pheasant said he planned on killing himself in front of his wife after finding out they were getting a divorce — it would be his third. He said after the gun wouldn't fire, he tried to rack the slide, and in the process accidentally shot Beth Pheasant in the shoulder. Then, as she retreated from the garage to the kitchen, it happened again, he said, this time shooting her in the head.
Another piece of testimony from Friday also seemed to back up Brian Pheasant's statement to Colp. Illinois State Police crime scene investigator Tammy Turner said she found multiple live rounds on the floor of the Pheasant home during her investigation.
Pheasant told Colp that as he followed his wife from the garage, he was continuing to try and rack the slide to get the gun ready to shoot himself with live rounds falling on the floor. He also said in the interview that he had never fired a gun before.
The trial was scheduled to take about two weeks. Testimony will resume 9 a.m. Monday with the state continuing to present evidence.