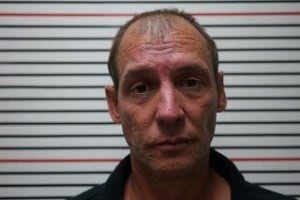 A Valier man has been sentenced in Jackson County to the Illinois Department of Corrections for possession of a stolen vehicle.
A Tuesday news release from Jackson County State's Attorney Mike Carr's office said Donald R. Kent, 45, pleaded guilty Monday to a charge of possession of a stolen vehicle, a Class 2 felony. However, because of his previous criminal history, Kent's charge was sentenced as a Class X felony, and he was sentenced to eight years in prison. 
You have free articles remaining.
According to the news release, in the early morning hours of Sept. 1, Kent was pulled over driving a GMC Sierra truck that was traveling the wrong way down a one-way street in Carbondale; the vehicle had been reported as stolen in Franklin County hours earlier. The release said Kent admitted to not knowing who owned the car. He pleaded guilty to the charge Monday.
Kent's sentence will be followed by three years of mandatory supervised release.