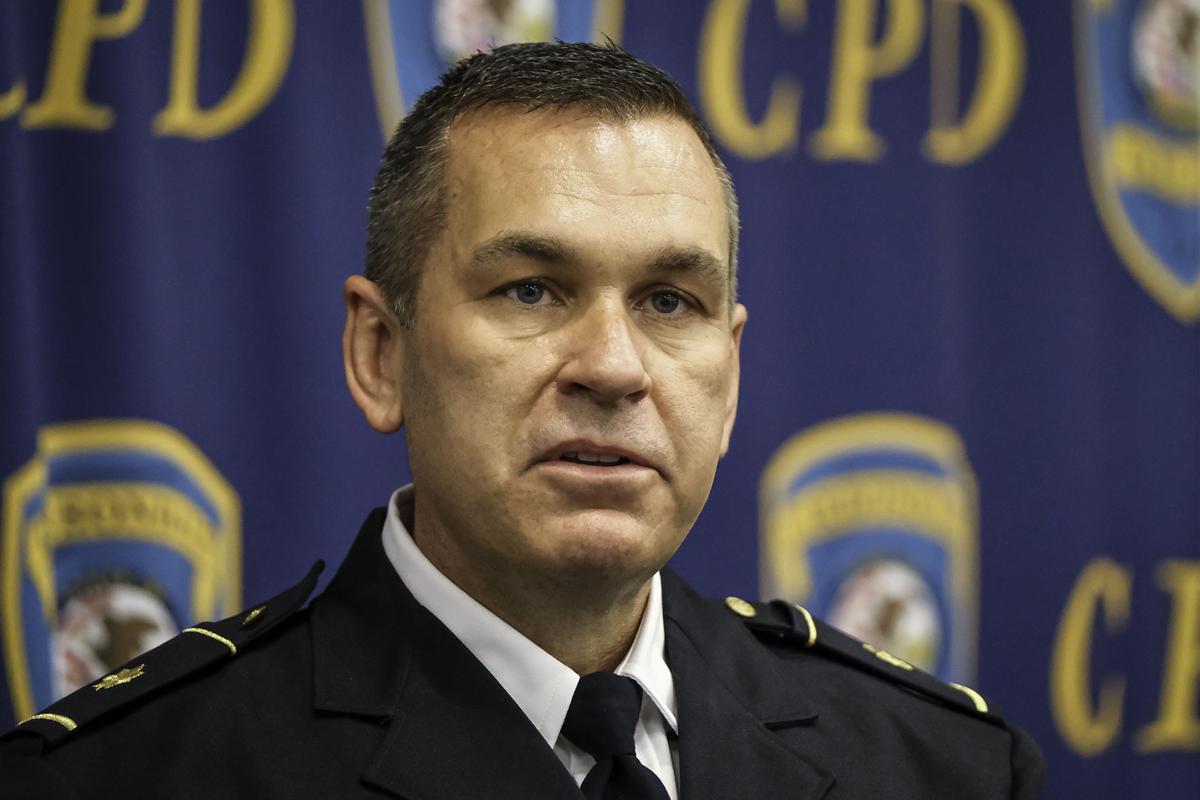 MURPHYSBORO — Jackson County State's Attorney Joe Cervantez is asking for help.
Cervantez, who is in his first term, said he ran on a platform of making communities safer and he feels like he's working toward that.
However, he told The Southern to fully realize that goal, he needs community members to cooperate with his office to build cases that will take bad actors off the streets.
Cervantez said this isn't a knock on his constituents — far from it. He knows there is a stigma with talking to police or to prosecutors like himself. But he said he can't do the work he's being asked to do without witnesses coming forward.
"We want to make all neighborhoods safer. I can't do that just with myself. … I need help from the community to do that," he said.
Carbondale Police Chief Stan Reno echoed this.
"In order for someone to be held accountable … we have to have cooperation not only from victims but witnesses also," he said.
Reno said cases in his department remain open despite police having a good idea of who the culprit is — but without witness statements and cooperation they can't move forward.
In 2020, there were 59 shooting incidents in Carbondale. Of those, 30 — or 50.8% — were cleared, Reno told The Southern.
For 2021, there have been 21 shooting incidents with seven — or 33.3% — cleared, he said.
"Oftentimes we know who the suspects are but we don't have all the pieces of probable cause to make an arrest," he said.
A case is classified as cleared when police have made an arrest; charges have been sent to the prosecutor's office for consideration; or a victim has refused to cooperate, according to Reno. 
There is stigma coming from a few different directions, Cervantez said. On the one hand there's the mentality that it's bad character to speak up, to name names when something bad happens.
"That's not good character at all," Certantez said.
But part of the thinking also comes from childhood.
"I think kids are just told not to tell on other kids," he said.
Cervantez said ill will toward police can complicate investigations — however he said he is always open to speaking with witnesses directly.
But also there's fear of retaliation, which Cervantez said he understands. He said there are protections his office can offer, like sealing witness statements until they are needed in court, that can offer some anonymity.
But he also said Carbondale and other communities in Jackson County are not home to sophisticated criminals who have a network of people ready to retaliate — mostly he thinks the players are young people who have guns and bad conflict resolution skills.
"The truth of the matter is we know who they are, we just need witnesses," Cervantez said.
Cervantez said most felony cases don't go to a trial and the ask of witnesses is relatively small.
"I don't need anything more than a statement or maybe a day in court," he said.
Cervantez said he is trying to tell the community that he is there to help but can only do so much on his own — information is the only way he sees he can solve the problem, at least right now.
"We're just at that edge. If I had a few more, just a few more to understand we are here to help them," he said.
618-351-5823
On Twitter: @ismithreports