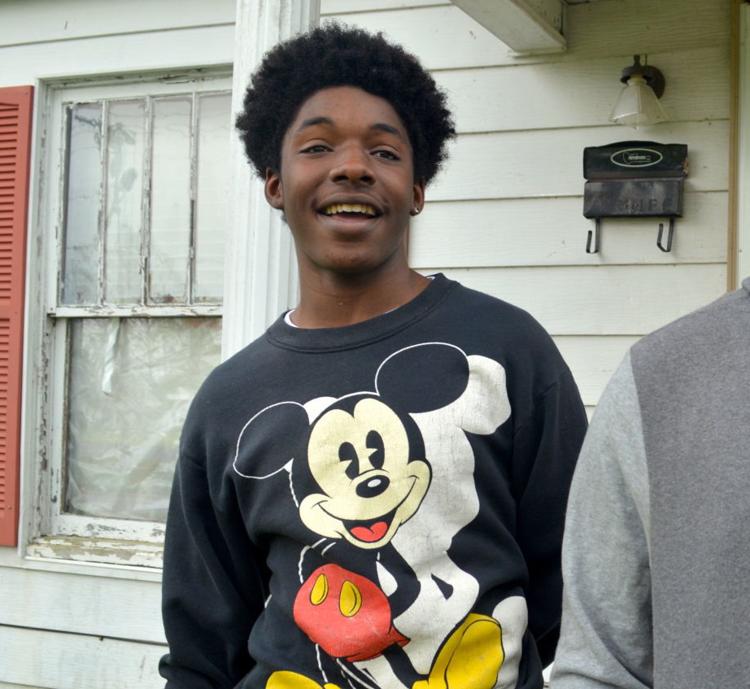 CARBONDALE — Xe'Quan Campbell, 16, was shot and killed early Friday morning in Carbondale, according to a news release from the Carbondale Police Department.
Police found Campbell, of Zeigler, in the west stairway of an apartment building at 1225 W. Freeman Street, at approximately 2:44 a.m. He was taken to Memorial Hospital of Carbondale, where he was pronounced dead.
The Carbondale Police Department's investigation revealed witnesses in an apartment at the address where the shooting occurred saw several people walking toward the building, and noted one of them was carrying a gun.
Campbell banged on the apartment door, and may have tried to open it without identifying himself, witness testimony indicated. Then, someone inside the apartment fired shots at the apartment door.
Detectives found that Campbell was related to one of the occupants of the apartment and may have gone there after receiving a call from that relative hours earlier about another incident involving a gun.
The relative was one of several people inside the apartment who took cover in a room adjacent to where the shooting occurred, after seeing the group outside approaching the residence.
Police continue to investigate whether those inside the apartment had identified Campbell as one of the group approaching the building before shots were fired, Police Chief Jeff Grubbs said.
"Officers arrested those responsible for the shooting and took them into custody," the news release stated. "These same individuals were released from custody at the direction of the Jackson County State's Attorney pending a review by his office."
The case remains under investigation, police indicated.
Campbell and his brother Jay'Quan, 17, received media attention after they disarmed a fellow student, Jekiary Anderson, when he pointed a pistol at the brothers as he boarded Carbondale Community High School Bus 21, on the morning of April 12.
The incident, which led to a lockdown of the school, was captured on cellphone video and shared on social media. It arose from a dispute the night before at Attucks Park, the Campbell brothers said.
In interviews with The Southern following the incident, the brothers detailed harrowing experiences with gun violence.
Both had been threatened at gunpoint before, they said.
In July 2013, Xe'Quan witnessed the murder of his cousin, Donathan Brown, in a drive-by shooting in the 400 block of East Jackson Street in Carbondale, he told The Southern in April.
"I sent my cousin through the alley, and threw my little brother across the yard, and I had to guard them as we ran," Campbell said. "After the second or third time I'm just like this is not something I want to get used to."
Xe'Quan loved basketball, and long dreamed of a college scholarship, he said in April.
Students at Campbell's high school, Project E.C.H.O. in Johnston City, decorated a desk and made posters and other remembrances on Friday, said classmate Dalton Emery, 17.
"Everyone was just sitting there crying," Emery said. "Our school is not that big, and he was well-known around there. He was a nice guy who never had trouble with anybody."
Campbell was expecting a child when he spoke with The Southern in April.
"I'm just focused on myself, my family and my school work," he said then.
Reached at her home, Campbell's grandmother, Gale Campbell, confirmed her grandson's passing.
"I am devastated," she said.
Sign up for our Crime & Courts newsletter
Get the latest in local public safety news with this weekly email.