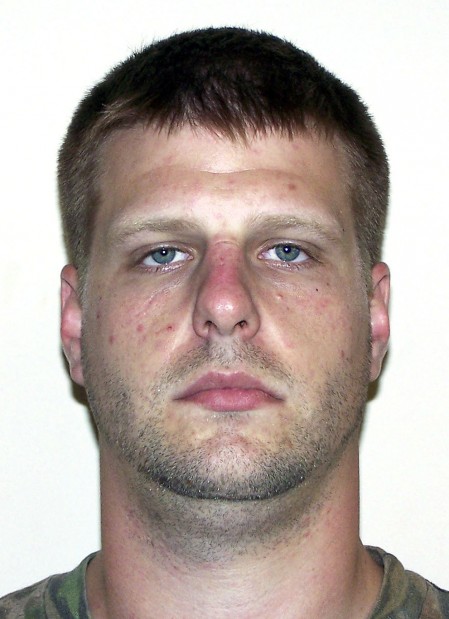 WEST FRANKFORT — An alert neighbor led police Wednesday night to a suspect in a string of burglary attempts in West Frankfort.
The neighbor called police at 8:15 p,m. Wednesday to report an attempted burglary at a residence in the 600 block of South Adams Street, West Frankfort Police Chief Jeff Tharp said.
The woman told police she saw a man looking into the windows of a neighbor's house. The woman walked over to the house, saw that a window screen had been removed and confronted the suspect, later identified as Chekoda W. Frick, 26, of Zeigler, who was entering the house through the window.
When the woman verbally challenged the suspect, he fled on foot, however, she was able to provide police with a detailed description of the incident and the suspect.
Officers were dispatched to the area and began a search for the suspect.
The search led detectives and officers to other residences in the 500 block of South Madison, 800 block of East Summers, 500 block of South Adams, 1000 block of East Garland and the 600 block of South Madison streets. Residents in those areas had attempts made to burglarize their homes.
Some of the citizens reported that a male subject had knocked on their doors requesting to use the restroom. Most denied his requests, although one person had actually allowed the male access to the interior of their residence to use the bathroom.
The victims were able to give police valuable information during interviews, Tharp said. The residents were able to provide a detailed description of the burglar and his clothing.
Subsequent investigation directed police to Frick, who was at 907 E.Cleveland St. Detectives recovered the clothing allegedly worn during the burglaries along with other items of evidentiary value from the residence.
Frick was interviewed and provided a detailed account of his actions Wednesday night.
Frick, Tharp said, told police that he was knocking on doors of houses and asking to use the bathroom. If he was allowed to use the bathroom, he would look for prescription medication to steal. If there was no answer at the door he would try to forcefully gain entry into the residence to steal prescription medication, Tharp said.
Frick was arrested for residential burglary and attempted burglaries.
He was taken to Franklin County Jail.