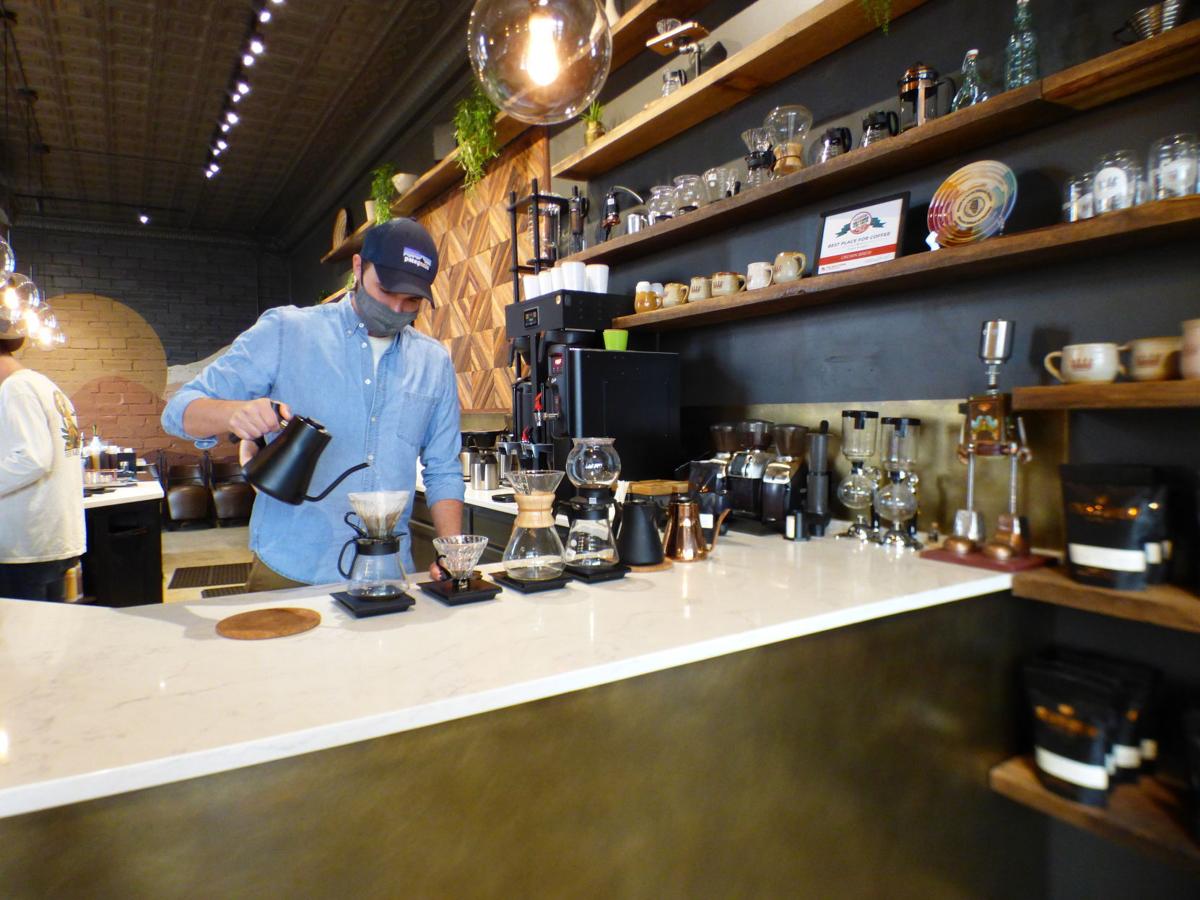 MARION — Jared Gravatt says walking through the new home of Crown Brew Coffee is like "walking through a dream." His dream was to create a space with exposed brick and great art that served a great cup of coffee. The new location of Crown Brew Coffee at 107 Union St. is in many ways the fulfillment of that dream.
Jared Gravatt and Josh Benitone began working on the building in Marion in 2019 shortly after unforeseen circumstances caused the business to close its Carterville location in late September 2019.
"It's almost been a full year," Gravatt said.
Benitone said they had an unexpected end to Crown Brew's former location, but the amount of love, grace and support they have experienced in that past year has been amazing.
They opened in early September, serving outside the building. In mid-September, they moved inside, serving carry-out drinks with limited outside seating. As the Crown Brew community began to return, people naturally started sitting in the beautiful indoor spaces. Gravatt said it just happened organically as customers returned.
"I don't think we've lost anyone," Benitone said.
To make the space inviting, the men, with the help of family, friends and co-workers, took the building to "sticks, bricks and concrete."
Benitone said they did all the work themselves that they were legally able to do.
"This building has been bars and brothels since the day it was born. It was dark, moody and scandalous. We wanted a space that was warm, bright, safe and inviting," Gravatt said.
They did the demolition and rebuilt the space. They figured out how to do the things that needed done. They did not want to compromise on anything.
"The entire place is literally custom," Gravatt said.
The men salvaged what they could from the building. The old bar was sold and will be put to use in another location. Wood from the walls was turned into artwork that is behind the new bar.
Benitone said they literally turned Gravatt's vision and design into reality.
"We want to be something the region can be proud of; we want to serve the community in the best way we can," Gravatt said.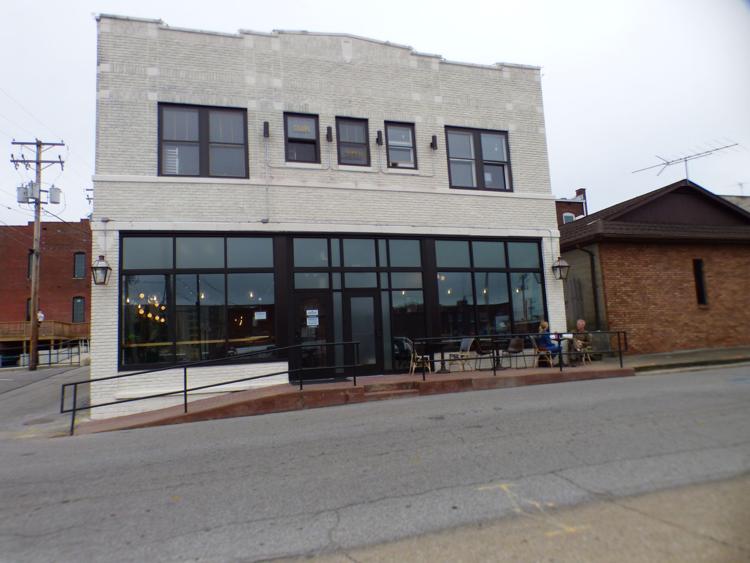 They created Marion United in the spring, and hosted an online fundraiser for local businesses impacted by the COVID-19 pandemic. That really helped them connect to the community and learn about the other businesses within Marion, they said.
"The support of the city, city government and the community has been overwhelming to us," Gravatt said. "It reminds us why we've put in the work we have."
For example, when they had tools stolen from the business in May, other businesses and individuals loaned them tools and ladders to complete construction.
Gravatt hopes other feel the freedom to start businesses in Marion.
"Marion has a community and city government that genuinely care about business success," Gravatt said.
The artwork on the walls was created by Nathaniel Darling, Crown Brew's resident barista/artist. He was artfully creating some of their signature coffee drinks on Friday morning.
The other face behind the bar (or half-face, while wearing his mask) was Gravatt's older brother, Jonathan.
Gravatt and Benitone still have a little work to do on the building before the business grand opening, which is planned for Oct. 16. Fans can expect a few surprises in coming weeks. Benitone said they still have a "few tricks up our sleeves."
They will continue to raise money for worthy causes. Their current focus is toward Boys and Girls Clubs of Southern Illinois, which is expanding to Marion.
"Starting a business was never on Jared or my plans for our lives. I always feel like Crown Brew is a gift to Southern Illinois," Benitone said.
Crown Brew is located at 107 E. Union St. in Marion. Currently, they are open from 7:30 a.m. to 5:30 p.m. Wednesday through Saturday. Online ordering is available at www.crownbrewcoffee.com.
Get local news delivered to your inbox!
Subscribe to our Daily Headlines newsletter.