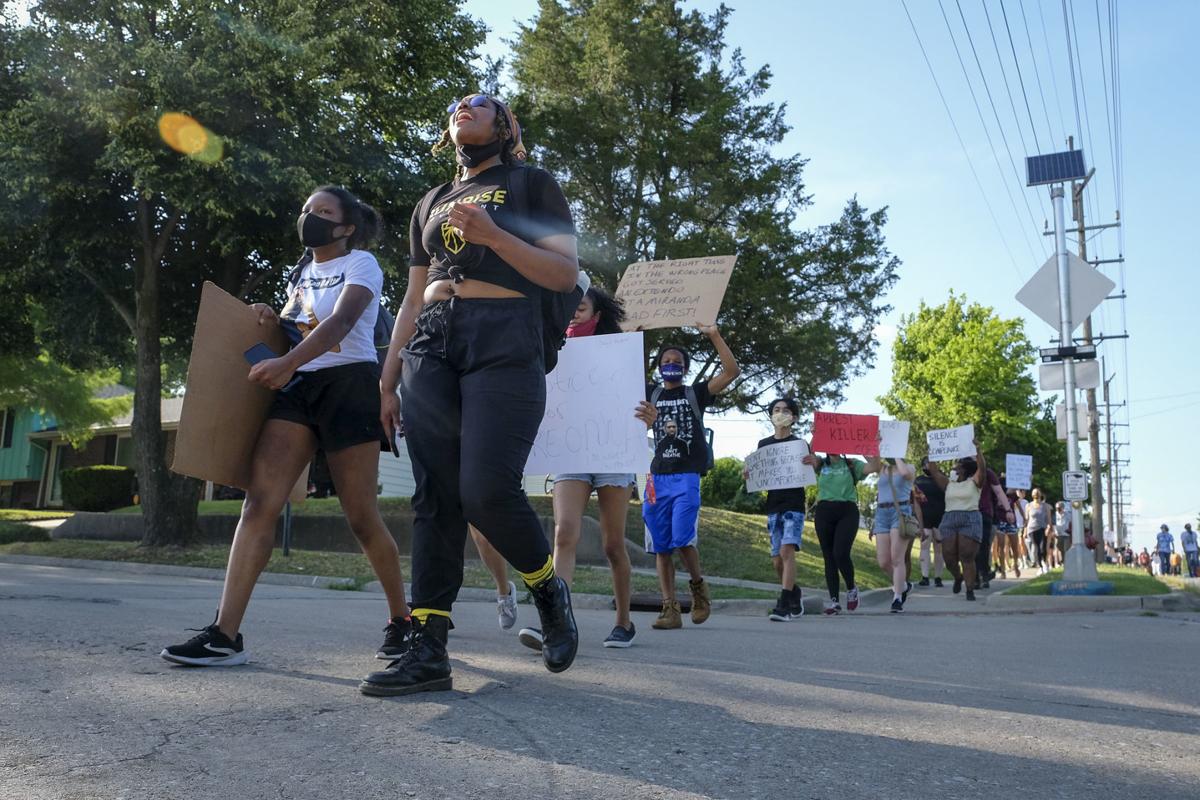 CARBONDALE — More than 100 days after a sleeping Breonna Taylor was killed by police in her home after they executed a no-knock warrant, Southern Illinoisans again took to the streets to demand justice for Taylor and other unarmed Black people who have died at the hands of police.
Friday's March for Breonna Taylor was organized by Marcella Sevy and others with the Sunrise Movement Southern Illinois group. The event was one of many such rallies that erupted nationwide after George Floyd, an unarmed Black man, died in Minneapolis police custody on Memorial Day. Taylor died weeks before, on March 23, in her Louisville home.
While many demonstrations have held up Floyd as the point of outrage, others have made a point to focus on Taylor's death as well.
"All too often the violent injustice that affects Black/Bipoc womxn is brushed aside," Sevy wrote in a message to The Southern on Friday before the group's march. They said while Friday's event was in Taylor's honor, the group also wanted to highlight the violence experienced by women of color and to "shine a light on black liberation, black equity and of course police brutality."
Southern Illinois has seen a number of protests that have been organized outside of the traditional population centers of Marion and Carbondale, in smaller towns like Pinckneyville and Sparta.
Many demonstrators have called for a reduction in police spending, suggesting funds instead be used to provide other social services that could prevent violence or de-escalate situations. These demands have been met with mixed reactions by local leaders. All said they were open to suggestions, but none said a ground-up rebuild of policing, which is being explored in Minneapolis, was the answer.
618-351-5823
On Twitter: @ismithreports