CAIRO — U.S. Sen. Dick Durbin and Rep. Mike Bost co-authored a letter on Friday urging the secretary of the U.S. Department of Housing and Urban Development to investigate and follow up on its review of allegations that Alexander County Housing Authority management misspent money on employees while housing developments fell into disrepair.
In the letter to HUD Secretary Julian Castro, Durbin and Bost cited The Southern Illinoisan's recent investigative project titled "Chaos in Cairo" that first published on Sunday, Aug. 23, and that contained allegations of questionable spending to the tune of hundreds of thousands of dollars on generous employee salaries and benefits, retirement incentives, contracts and legal settlements, travel and other items that contributed to driving the housing authority into a state of insolvency.
"Improper use of funds should not be tolerated in any case, but the county's unique needs for federal assistance bring an additional urgency to the allegations," the letter states.
Durbin, a Democrat, is Illinois's ranking senator, and the assistant minority leader in the U.S. Senate. Bost, a Republican, is a first-term congressman from Murphysboro whose 12th congressional district includes Alexander County.
Through a spokeswoman, HUD officials declined comment on the letter, or questions about whether a further investigation is taking place, when reached Friday afternoon. Much of the questionable spending outlined by the newspaper was documented in a late 2014 HUD review. Other information has come to light via interviews with residents and other concerned citizens, and review of contracts and other public documents provided to the newspaper by the housing authority in response to public records requests.
The letter from Bost and Durbin mostly cites from reports in the newspaper about the condition of the housing, which the letter calls "substandard at best." It cites resident concerns that the units are overrun by rodents and other vermin, issues with mold and mildew, roads lined with garbage, and an escalation of violent crime in recent years.
HUD documents and resident interviews indicate the housing authority developments that are in the worst condition, McBride and Elmwood apartments, are those where the largest concentration of African-American families and young children are living, while developments that are more racially integrated, and predominately white, are in better condition, including the two low-rises on the riverfront that are designated elderly/disabled, and a family housing development in nearby Thebes.
The housing authority, in addition to being scrutinized for spending money on employees intended for resident programs and capital development needs, also was cited for a Title VI violation, which prohibits discrimination based on race, color or national origin in programs that receive federal financial assistance. The violation was for alleged discriminatory practices as it relates to segregation of the housing developments and allocation of resources to those that are more racially integrated, as well as with regards to hiring, terms of employment and pay practices.
In April, the housing authority retained Jefferson County Housing Authority Director Tom Upchuch as interim executive director on a six-month, $35,000 contract to help stabilize the housing authority based in Cairo while the board and federal HUD officials determine a next step.
Upchurch said previously that when he stepped into that role the financial situation was so dire that making payroll for the few employees remaining, as well as paying the light bill, was a tenuous situation. Some of that has been stabilized since then, he said, but correction the deep-rooted problems with finances and infrastructure won't happen overnight. An assessment of all the buildings is scheduled for mid-September, and that is intended to guide development of a capital plan and a recommendation on whether the Elmwood and McBride buildings can be saved, or will have to be torn down and an alternative solution reached for dozens of people living there.
The housing authority's board also recently entered into a voluntary compliance agreement with HUD to begin to correct these issues.
In a recent interview with The Southern Illinoisan, James Wilson, the housing authority's former, longtime executive director denied any criminal wrongdoing but said: "I tell everybody we're just like the state of Illinois. We lived it up too good. And we didn't see this coming and we thought it would last forever and when the (federal) cuts came, we weren't in a position to handle it."
In a statement in addition to the letter, Bost said that "the initial reports out of Alexander County are troubling, but we need to know more."
"By requesting a formal and complete investigation from HUD, we'll have the ability to make a more informed decision about where we go from here. This is just the first step in getting to the bottom of this situation."
McBride apartments resident Jessica Penrod, a single mom of three girls, said she's encouraged by the letter but not holding her breath.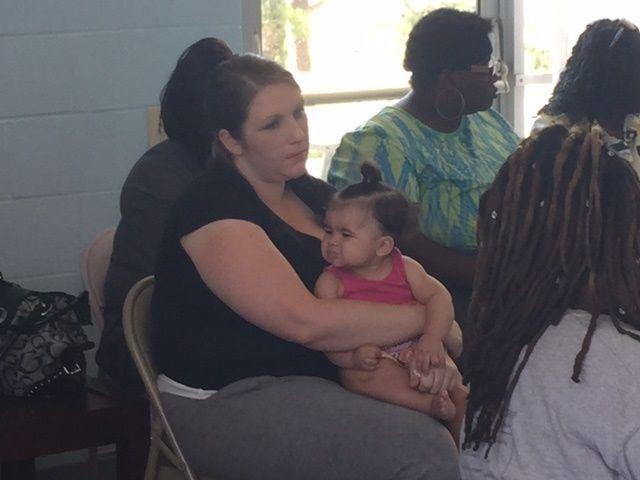 "I hope they can get something done," she said. "But the way stuff has been going, I need to see it happen first. Saying something and doing something are two totally different things."
618-351-5079
On Twitter: @MollyParkerSI ​