A group of old friends reunited in Carbondale during eclipse weekend and recreated a photo they took on their front porch as college students 46 years ago.
Linda Dooley Bivens, Jim Bivens, Buddy Whalen, Jeff Smith and Sharon Duffy Smith have stayed in touch since they were roommates and students at Southern Illinois University Carbondale.
"We've always been friends. Always," Linda said.
Linda and Jim Bivens got together a short while after the 1971 photo was taken. Jeff and Sharon Smith, she said, might have already been a couple at the time.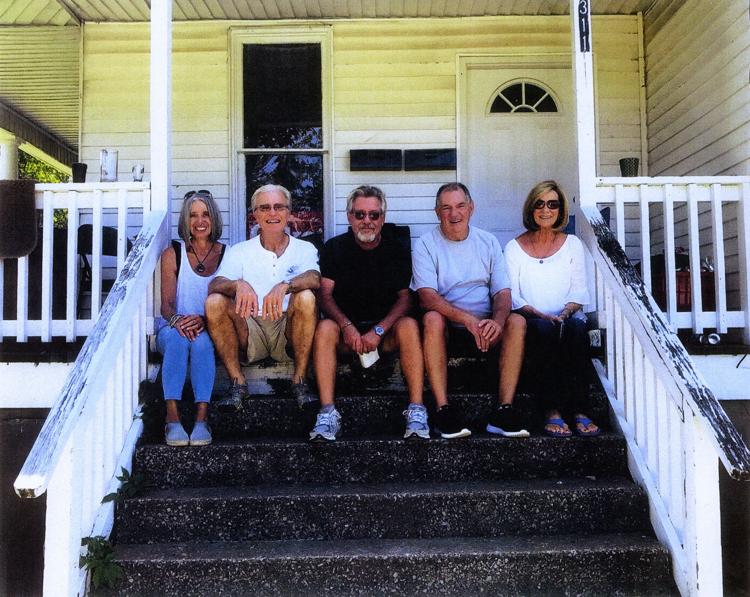 This past weekend marked the first time the group was all back together in Carbondale; they watched the eclipse from the Bivens' house in Makanda.
They were able to pick up right where they left off, Linda said.
"It was just like it was back then, probably better," she said. "I've never laughed so hard."