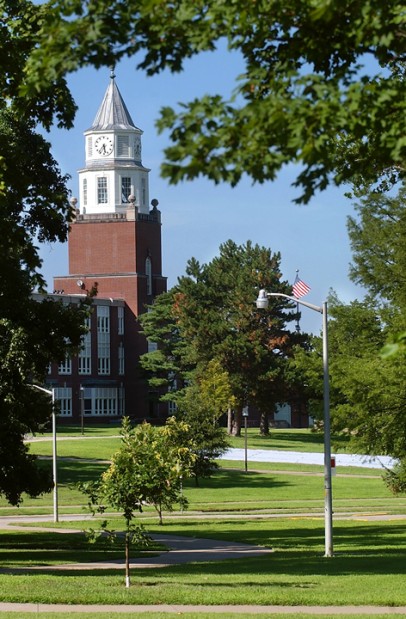 CARBONDALE - Southern Illinois University Carbondale is one of the best universities in the Midwest, according to the latest Princeton Review's "Best of the Midwest" ranking profiles.
SIUC is one of 153 colleges and universities so named as among the best by Princeton Review's "2012 Best Colleges: Region by Region." The regional best lists include only 25 percent of the undergraduate programs in the country, selected primarily for academic excellence.
"We know that these guides are among the many sources of information that prospective students and their families consider when choosing a college," Chancellor Rita Cheng said. "This is yet another important indicator of the quality academic experience students can expect from our University."
The online rankings, which were posted on Monday, Aug. 1, give prospective undergraduate students a glimpse into the universities through the eyes of students. Other selection factors include Princeton Review school visits, institutional data, information gleaned from college counselors and advisers, and student surveys.
Princeton Review also rates the colleges and universities in a number of categories based on institutional data and student reviews. SIUC scored particularly high in the financial aid category, with a 91 on a scale of 60 to 99. The University also earned a score of 82 in the "green" category and 89 for fire safety.