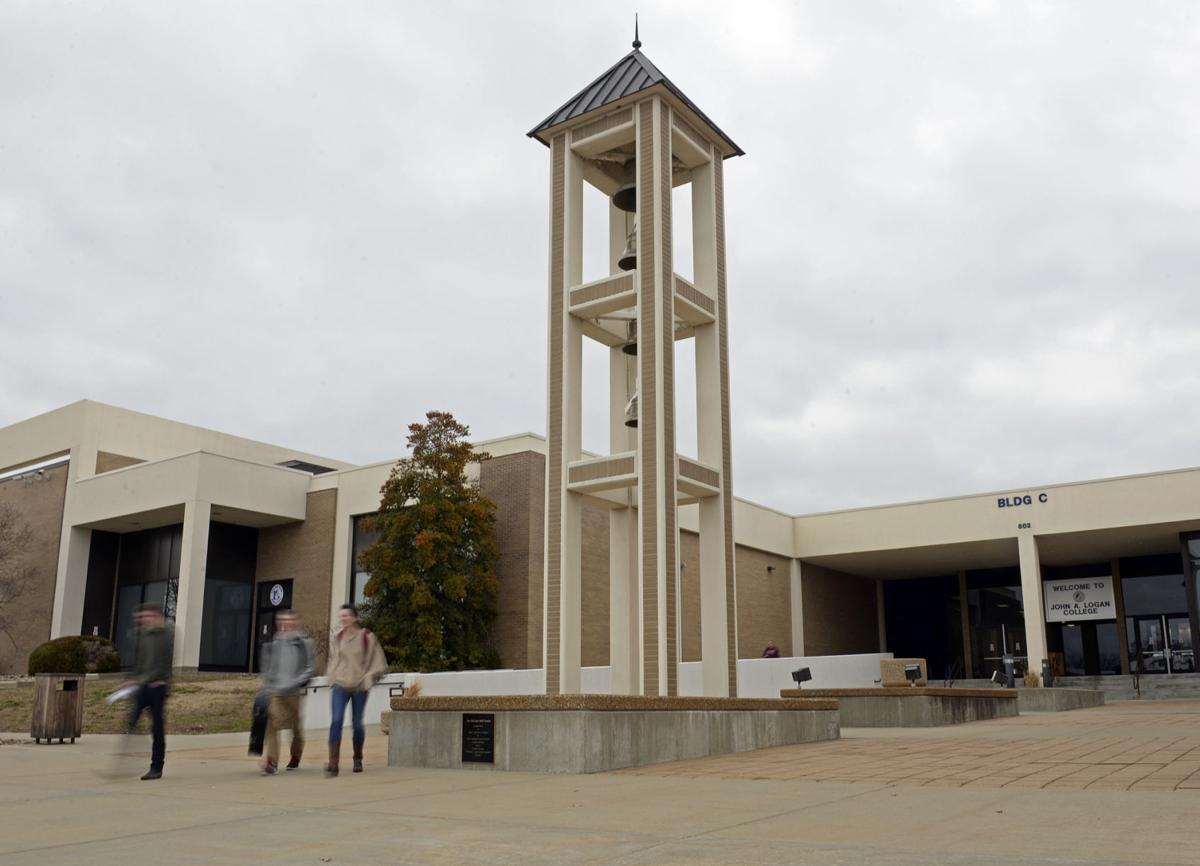 CARTERVILLE — John A. Logan College estimates it will save tens of thousands of dollars in energy costs from the installation of a solar plant on a vacant 10-acre field that sits northeast of its campus.
Work on the site, which is adjacent to the Carterville wastewater treatment facility and cemetery, is expected to begin late next month. The college anticipates that the plant's 5,600 solar panels will supply 40% of its energy usage annually. It should be online by the end of the year, college officials said.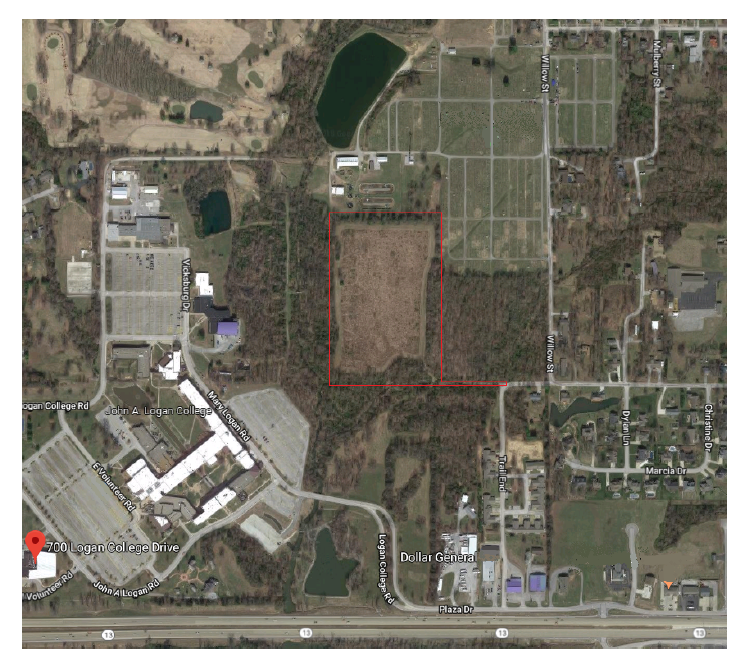 Under the terms of a 25-year power purchase agreement, the college is locked into a rate of 4 cents per kWh for its duration. The college currently pays 4.2 cents per kWh, according to Brad McCormick, vice president for business services and college facilities.
"The goal is to secure and lock in energy costs for the long term that will allow us to use those resources for other purposes — instruction and education — rather than paying for electricity. That's the largest goal for us," McCormick said. "And we like the idea that it's environmentally beneficial. We like the idea that we can be a leader in this."
There's another big upshot as well, said college President Ron House: The nearly $3 million construction project won't cost John A. Logan a dime.
"It's one of the least controversial things we've ever done here," House said. "Everybody's gung-ho — the board and everybody else."
The solar panel project involves three main partners: the college; a third-party investor group, which will own and manage the system; and the contractor responsible for building the plant. It's among the pioneering solar panel projects in downstate Illinois made possible by the Future Energy Jobs Act. When lawmakers passed the bill in 2016, it was hailed as one of the most significant energy policies aimed at addressing climate change to ever win the endorsement of the Illinois General Assembly.
The law, which became effective on June 1, 2017, directed millions of dollars to new energy job training, requires the state's two biggest electric utilities to expand energy efficiency programs, and mandates new wind and solar production in Illinois. It also was the impetus for creation of Illinois Shines, a state incentive program that supports the development of new solar energy generation.
It's that latter program that made John A. Logan's ambitious solar panel project possible, said Shannon Fulton, vice president of development for StraightUp Solar, a St. Louis-based company with offices in Missouri and Illinois.
"Without state solar incentives, it wouldn't pencil out," she said. Fulton heads the company's central Illinois office in Bloomington, and was the lead project developer for John A. Logan College's plant. In this three-legged stool deal, her company's leg is responsible for development, design, engineering and construction management. StraightUp Solar is partnering on the project with Lightwave Solar, a Nashville, Tennessee-based company that is part of the Amicus Solar Cooperative, she said. Both StraightUp Solar and Lightwave Solar are members of the cooperative, which consists of 50 small solar industry business member-owners nationwide. The organization fosters the sharing of ideas and best practices, she said.  
The project, she said, is a great way to showcase the benefits of renewable energy production in Southern Illinois.
"I think the college wants to set an example to their students, to the faculty, to the community, that they are not only being fiscally responsible but they're being environmentally responsible, with an eye on sustainability," she said. "Our company is completely in line with those objectives." 
John A. Logan will retain ownership of the property and lease it to Dallas, Texas-based SHINE Development Partners — the third leg of the stool — which will manage and own the system, along with its financing partner Renewable Energy Alternatives. The electricity will be sold to John A. Logan under the terms of the power purchase agreement. As the project investor, SHINE puts together financial packages for solar development. In the case of John A. Logan's project, that includes utilizing a 30 percent federal tax credit, tax depreciation deductions, state incentives and an Ameren Smart Inverter Rebate. 
"The easiest way to say it is this. When a customer wants to deploy solar and they don't want to pay the capital costs themselves — mainly because with a tax-exempt government institution like John A Logan, they can't take advantage of the tax benefits — they work with us," said Rajiv Pandya, the company's president. "We monetize the incentives and sell our customer the electricity at an advantaged price over a period of time. We own and maintain the system. We monitor it closely."
"The legislative opportunity allows us to do this without asking for bonding from taxpayers, or having to raise tuition," said McCormick, the college's facilities manager. "There's nothing we have to do that takes away from anyone else's resources. That's the real beneficial part." While others are utilizing solar in the region, President House said he's not aware of any other projects of this magnitude at educational institutions in deep Southern Illinois.
618-351-5079
On Twitter: @MollyParkerSI ​
Be the first to know
Get local news delivered to your inbox!