CARBONDALE — With Illinois Gov. J.B. Pritzker's executive order closing schools in an attempt to limit the spread of COVID-19, school districts and community groups are feeding young people who rely on school-provided meals.
Carbondale Elementary School District 95 and Carbondale Community High School District 165 have mobilized to offer breakfast and lunches for any individual under 18 within the Carbondale city limits during the school closures.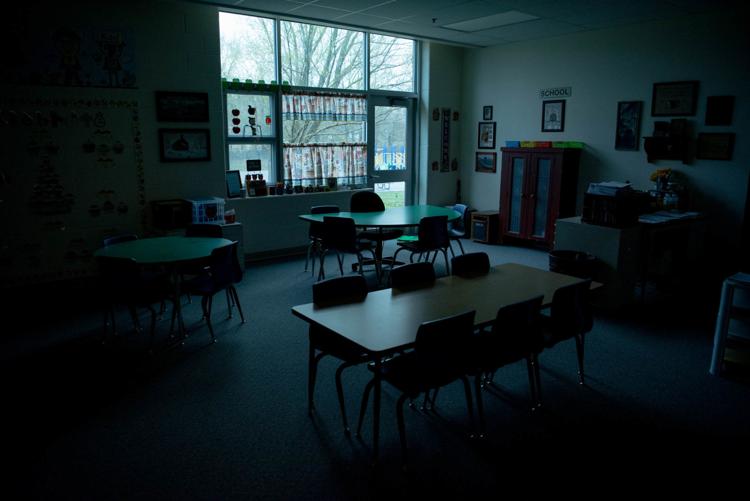 Two-thirds of the nearly 1,600 students in the CES 95 district receive free or reduced-price lunches, according to the 2019 Illinois Report Card for the district.
"Even if shelves were completely stocked, there would be so many families that would not be able to go to the grocery store to buy food right now," Robby Clark-Stokes, interim principal at Thomas Elementary. "We have a large number of children here that depend on these two meals they get here everyday. Any kid that walks through the door is going to get a meal from us."
Clark-Stokes said teachers have taken to online methods, including Facebook groups, to keep in touch with students' families in order to share resources during the school closures.
"Teachers are going the extra mile to connect with their families right now and provide what they need," Clark-Stokes said.
Chassity Felton, a teacher at Parrish Elementary, who walked in to get breakfast along with three children, said she believes continuing the breakfast and lunch program is important for their students.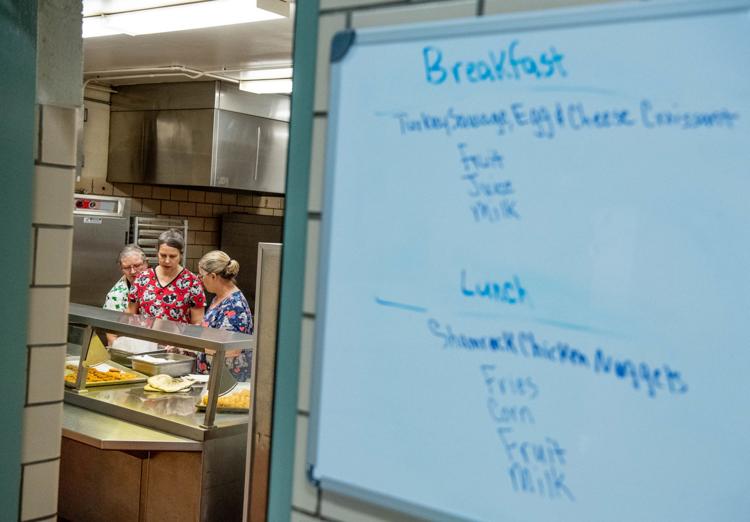 "We have a lot of students who just don't have the ability to get lunch at home, so it's important that students get a hot meal," Felton said. "Being a teacher, I know there are parents needing childcare so another teacher and I have decided to look after some children at a local church and provide lessons and fun activities for the kids."
Felton's program, which is based out of Faith Temple Church of God in Carbondale, is one of many pop-up programs throughout the area offering day care for a nominal fee.
In addition to serving breakfast and lunch from 7:30 a.m. to 1 p.m. Monday through Friday, CES 95 and CCHS 165 will have 20 buses delivering roughly 400 breakfasts and lunches throughout the city limits of Carbondale from 9 a.m. to noon weekdays, according to Daniel Booth, CES 95 superintendent.
Starting next week, students will also be able to receive educational packets to keep their students engaged while school is out, Booth said.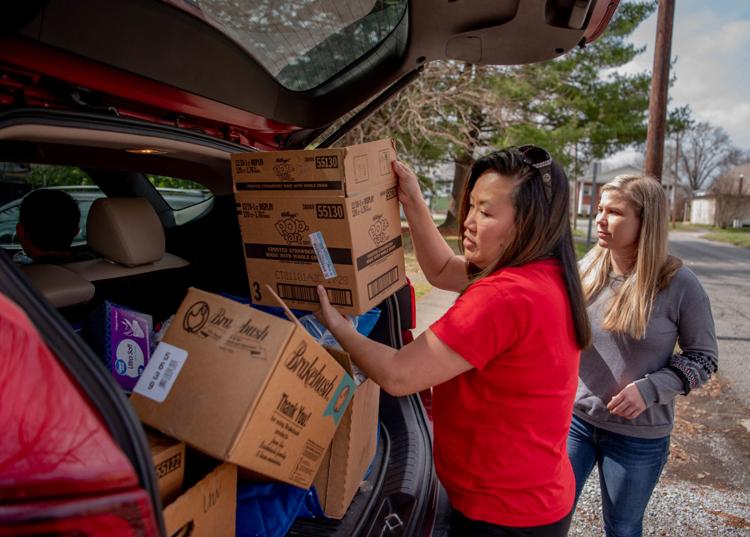 "The goal is to have a continuity of learning," Booth said. "Our goal is keep students engaged, to keep them enriched and to give them an opportunity to continue the path they were on, as if they were in school."
Booth said he recommends, at the very least, parents read to students, or have their students read, 15 to 30 minutes per day.
"That act in itself will keep kids going," Booth said. "If there's anything (parents) can do, it is limiting screen time and replacing that screen time with some sort of supplemental educational material, whether it be simple reading or simple math concepts."
Pritzker tapped into Booth's expertise, along with 16 other administrators across the state, to make up the Illinois Association of School Administrators COVID-19 Swat Team, a team that has been created to give the governor suggestions on the needs of K-12 education during the outbreak.
Booth, Brad Skertich — superintendent of Collinsville Unit School District 10 — and Jennifer Garrison — superintendent of Vandalia Community Unit School District 203 — represent the southern portion of the state on the task force.
"The differences, disparities and inequalities from southern Illinois to northern Illinois — from Cook County to Alexander County — are extreme," Booth said. "It's important for (legislators) to understand what we need and what we are dealing with."
"Schools are the hubs of our communities in Southern Illinois," Booth said. "If we weren't feeding these kids, who would? ... Our voice in Southern Illinois has to be heard."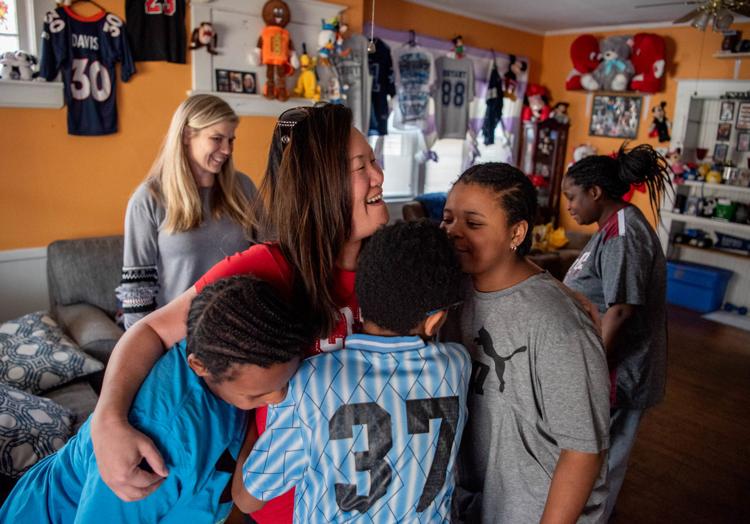 Booth said to follow the school's social media accounts and websites for up-to-date information regarding closures and other measures being taken.
While the situation may be changing rapidly, Clark-Stokes said educators are doing the best they can for their students.
"I feel like every school district in the area is doing the best they can with the situation," Clark-Stokes said. "I don't think anyone could have been prepared for something like this."
"Grab & Go" breakfast and lunch meals are being offered at Thomas Elementary School and Carbondale Middle School from 7:30 a.m. to 1 p.m. Monday through Friday.
To request breakfast and lunch delivery in Carbondale, call Durham School Services at 618-549-2877 or find your nearest bus stop at bit.ly/ces95delivery.
Concerned about COVID-19?
Sign up now to get the most recent coronavirus headlines and other important local and national news sent to your email inbox daily.