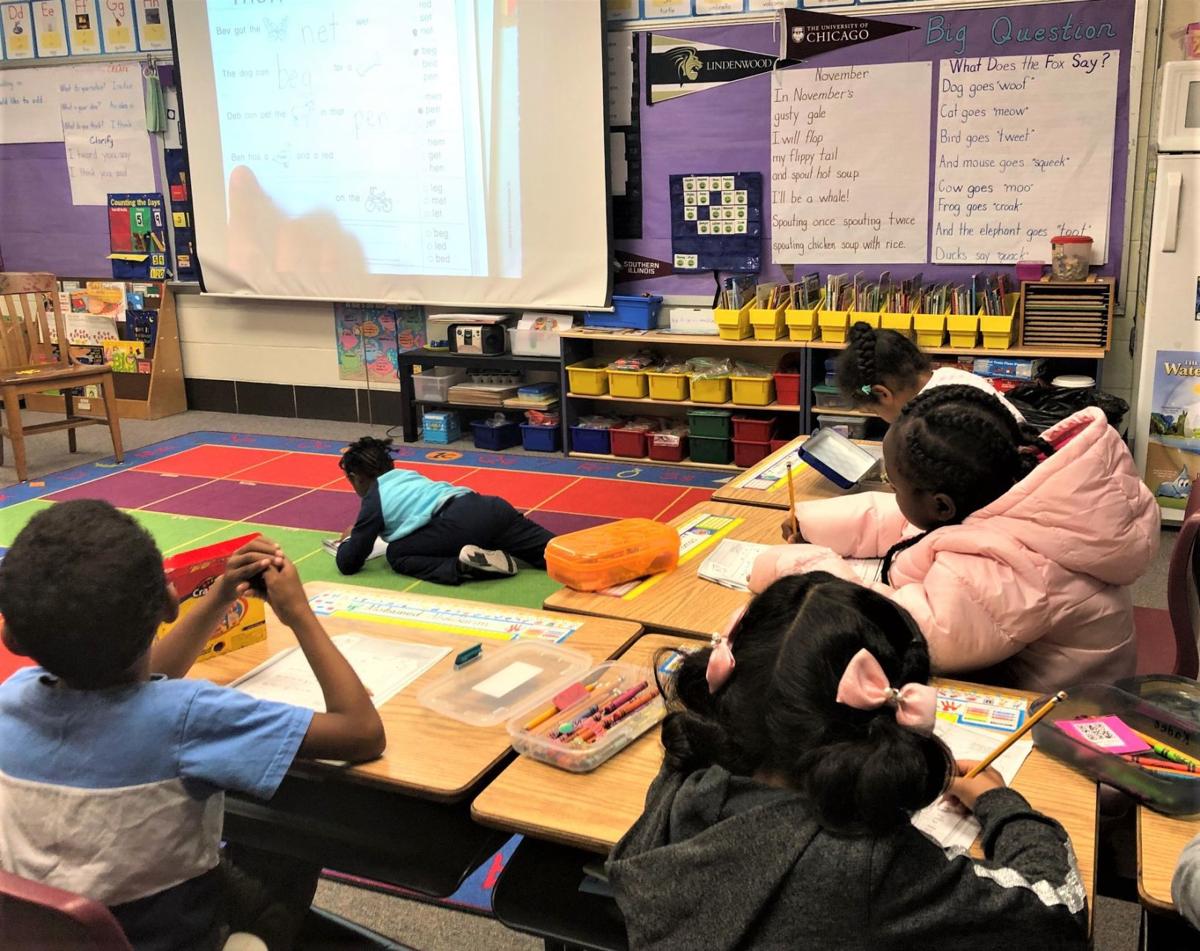 CARBONDALE — Carbondale Elementary School District 95 showed improvements during the past academic year across all four of its schools, grade levels and demographic student groups, according to recently released data from the Illinois State Board of Education.
Superintendent Daniel Booth said the growth is worth celebrating, even as he acknowledged there's still work to do.
In his second school year as superintendent, Booth credits several changes that were implemented last year, including better classroom planning, using internal test data to guide early intervention efforts, and engaging students in their own test results and goals.
"Change is hard for anyone, but these scores were validation of that work," Booth said of his district's successes as reflected in the state's release of performance data late last month.
The annually updated "Illinois Report Card" data sets — which the Illinois State Board of Education makes available for review and comparison on an interactive website — are intended to show how well the state, and each school and district, are progressing on a wide range of educational goals.
The Report Card also gives each of the state's 4,000 public schools one of four designations: "exemplary," "commendable," "underperforming," and "lowest performing."
This year (based on last year's test results), three of District 95's four schools — Lewis, Parrish and Thomas — received a "commendable" rating. Last year, these same three schools received a designation of "underperforming."
This year, Carbondale Middle School received a designation of "underperforming," but that's an improvement over last year when it was labeled "lowest performing," which meant it had ranked among the worst performing 5% of schools statewide.
At the elementary school level, students must take mandatory state assessments in English language arts and math in grades third through eighth. District-wide, higher percentages of students met or exceeded testing goals this past year compared to the year prior, indicating they had mastered core competencies appropriate for their grade level.
Of those that did not meet expectations, higher percentages partially met or approached the passing mark, and a significantly smaller percentage of students scored in the lowest category that indicates significant learning gaps: 27% of the district's students did not meet expectations in English language arts last year, compared to 36% the year prior; 36% in math did not meet expectations, compared to 40% the year prior.
Booth said the credit for these successes rests with the teachers who are implementing and sustaining these changes, under the guidance of Janice Pavelonis, the district's assistant superintendent of curriculum and instruction. 
"I knew we would grow. I was pleasantly surprised that we grew so much," Booth said late last week during an interview with The Southern at Parrish Elementary, where his two children are among the roughly 460 students enrolled in the Pre-K through first grade school. "I'm especially happy that every building, grade level and every student group saw growth."
A new focus on 'growth'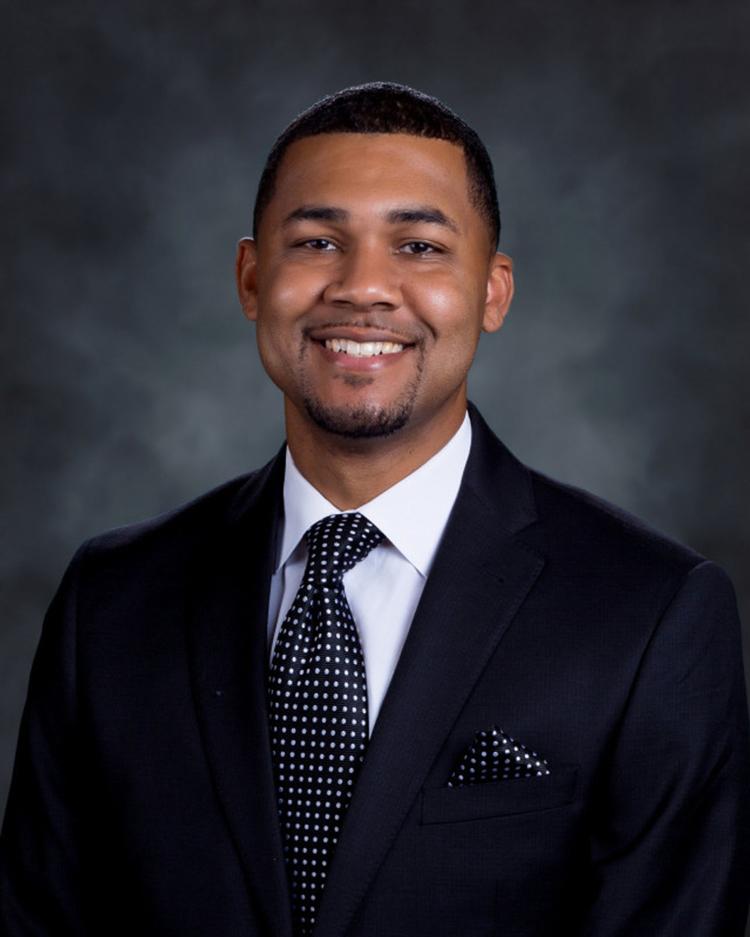 From Booth's perspective, improved test scores are the byproduct of a cultural shift taking place inside District 95. By the time April rolls around and standardized testing begins, the students are told to simply relax, do their best, and "show what you know." He discourages pretest cramming. Meaningful learning, he said, has to take place throughout the year at a sustained pace.
And intervention efforts, he said, have to start as young as possible if a child shows signs that he or she is struggling academically, emotionally or socially. Before moving over to District 95, Booth spent seven years as the principal of Carbondale High School. At that level, when the students showed up for class around age 14, "you got what you got when they came in" in terms of students' level of preparedness. For those that were behind, the focus became closing those gaps as quickly as possible. "At the elementary level," he said, "the goal should be to not create gaps in the first place."
As he led a reporter down the hall of Parrish Elementary last Thursday, Booth pointed to a teacher sitting on the ground in front of a kindergarten student, having a private conversation that ended with a quick hug. Not far away, at a desk in the hallway, a young child was receiving individualized reading assistance from a paraprofessional.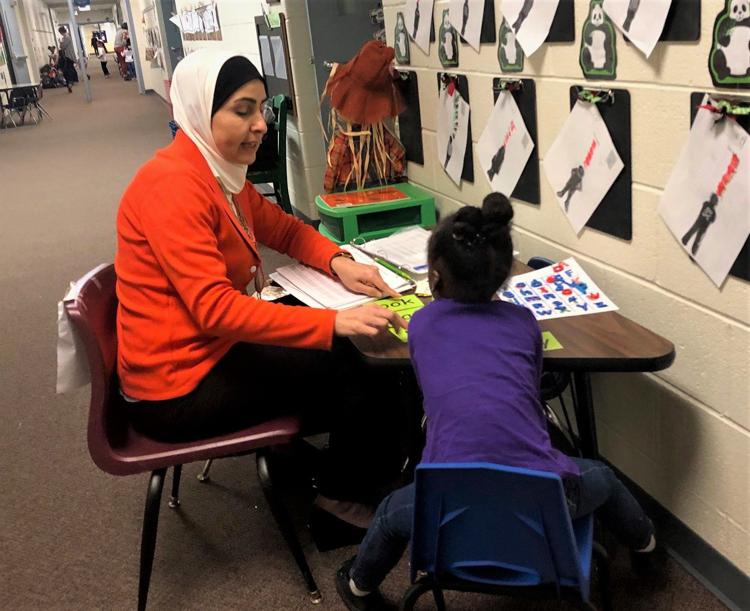 Inside a first grade classroom, in the midst of an English language arts lesson, Booth pointed to a student working from the carpet on the floor who changed positions every few minutes as he watched the teacher's lesson projected onto the wall in front of him.
Booth said he encourages teachers to let students move around, especially at the younger grades. More broadly, he wants to create a district that is supportive of children and their age-appropriate needs. That includes academics, of course, but it's more than that, he said.
"This is what I know," Booth said. "Kids cannot learn unless they know you care. Especially kids that come from poverty, and kids that come from trauma, they are looking for relationships. I've really pushed that if you come into the class and you've got two or three kids with sad faces, it's OK to get things right first. In the whole district, you have my permission to build relationships first."
You have free articles remaining.
District 95, one of four feeder districts to Carbondale High School, is one of the most diverse in the region. Of the district's approximately 1,500 students, about half are African American, 30% are white, and just over 10% are Hispanic. One in every 10 students is an English-language learner, meaning that English is not the primary language spoken in their home — if it is at all — and about 16% of children have a disability.
But when it comes to standardized testing performance, poverty rates are the most universally telling indicator for how a school is likely to perform, as students from low-income families often struggle due to unstable living situations, trauma and a lack of resources at home, and schools that serve them often lack adequate resources to help overcome those challenges.
At District 95, two out of every three children lives in poverty. That's why, Booth said, the students' performance growth over the previous year is such an important indicator that the changes taking place here are working — even if the district isn't fully where it wants to be yet.
"We know what our community is, and let me tell you this: Poverty is not a disability; it's a circumstance" Booth said. "So, it's our job to work beyond those circumstances and help our kids to get to a place where the only way they could reach their full potential is by coming through our doors everyday. We want to focus on loving our kids even through whatever they're dealing with in their lives. Because they don't choose their circumstances. When we choose to work in a district like this, we choose to deal with and help them overcome those circumstances."
State praises results
Beyond the district's doors, a philosophical shift in the way that policymakers in Washington and Springfield are interpreting school data also plays into District 95's most recent success story.
Under the previous federal education law, No Child Left Behind, some schools were not able to rise above low-performance ratings based on a ranking system that narrowly emphasized proficiency benchmarks and passing test scores, state officials said.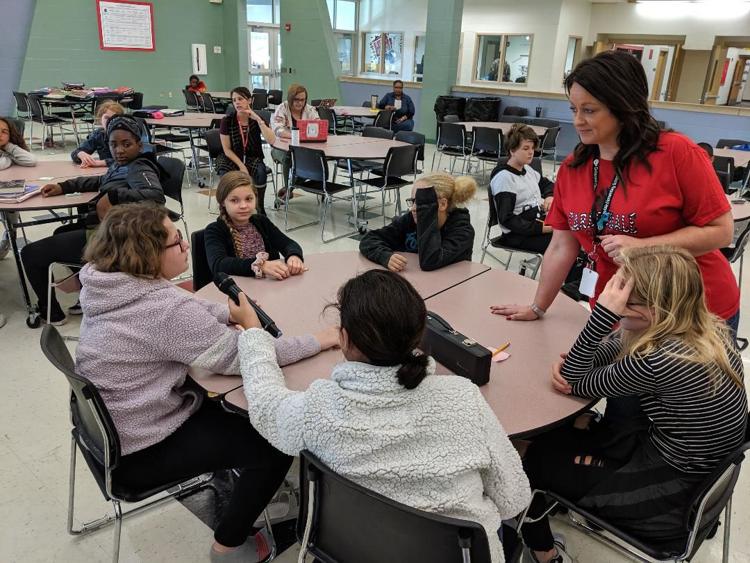 This is the second year the state has used this new school rating system, which heavily emphasizes year-over-year student growth and other factors, such as attendance and graduation rates. It was developed as part of a mandate by the federal Every Student Succeeds Act, signed into law by former President Barack Obama in December 2015. There is no perfect rating system that could tell an entire district's story in one or two words, and ISBE spokeswoman Jackie Matthews said the state is listening to the feedback it's receiving about this new system to determine if any tweaks are necessary.
But the overall goal, she said, was to create a more equitable way of assessing whether districts — whose available funding and student demographics can vary widely across Illinois — are performing adequately, and to use those ratings to guide targeted intervention, rather than to punish, those that need help.
Schools that receive the "lowest performing" rating, as Carbondale Middle School did in 2018, are required to work with an ISBE-assigned support manager to create a three-year improvement plan. "Underperforming and "lowest performing" schools also receive targeted federal funds. 
"While we've long recognized that while student achievement is critically important and remains an important measure of success, there are other ways to indicate how well a school is doing to educate their students," said Rae Clementz, ISBE's director of accountability, in an October conference call with reporters about the newest Illinois Report Card data.
The vast majority of schools in Illinois — about seven in 10 — receive the "commendable" rating. The top 10% of schools are rated "exemplary" and the bottom 5% are "lowest performing."
"Underperforming" schools are those that rank above the lowest cohort, but had one or more student demographic groups that performed at or below the level of the lowest performing schools. 
As opposed to past rating systems that were largely based on passing rates, the new system puts a greater emphasis on student growth, state officials said.
In other words, even if students' test results are significantly below state averages, their respective schools and districts could still receive a "commendable" label if students showed year-over-year progress.
The fact that District 95 increased the accountability designation of all four of its schools was highlighted in a press release by the Illinois State Board of Education, and in ISBE's October call-in press conference led by Illinois State Superintendent Carmen Ayala.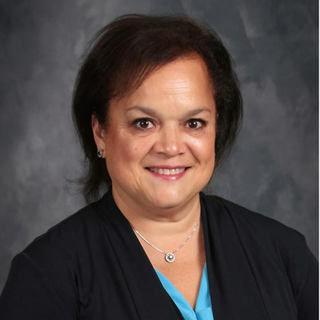 "Individual schools and districts in Illinois have remarkable stories of growth as a result of multi-year improvement efforts," Ayala said. She specifically touted the results of District 95, one of only three schools or districts to get a mention by name.
Students in all demographic groups grew above the 50th percentile in English language arts, and near the 50th percentile in math, Ayala said. This means that the district's students saw growth in year-over-year results, on average, that were close to or exceeded that of students statewide who started at a similar level.
Cortney Hale, who is in her third year teaching sixth and seventh grades at Carbondale Middle School, said that the positive momentum has boosted morale district-wide. Teachers are also working more closely with students to help them understand the data, and why it's important to them individually, she said.
A few weeks ago, she and three other teachers hosted a two-day "Student Data Retreat" for middle school students. It was set up in the fashion of a professional conference. Students signed in and were assigned tables. After a presentation, they worked in small groups to identify strengths and weaknesses revealed in the data, set goals for themselves and brainstormed ways to improve their test results, much like teachers might do during an in-service day. Hale said the students really got into it, and she hopes that helps reinforce to them why it matters. 
"I feel like we're headed in the right direction. And I feel like we still have work to do as far as student accountability, and students taking assignments at the middle school seriously," she said. "It's hard sometimes. It requires a cultural shift." 
618-351-5079
On Twitter: @MollyParkerSI ​