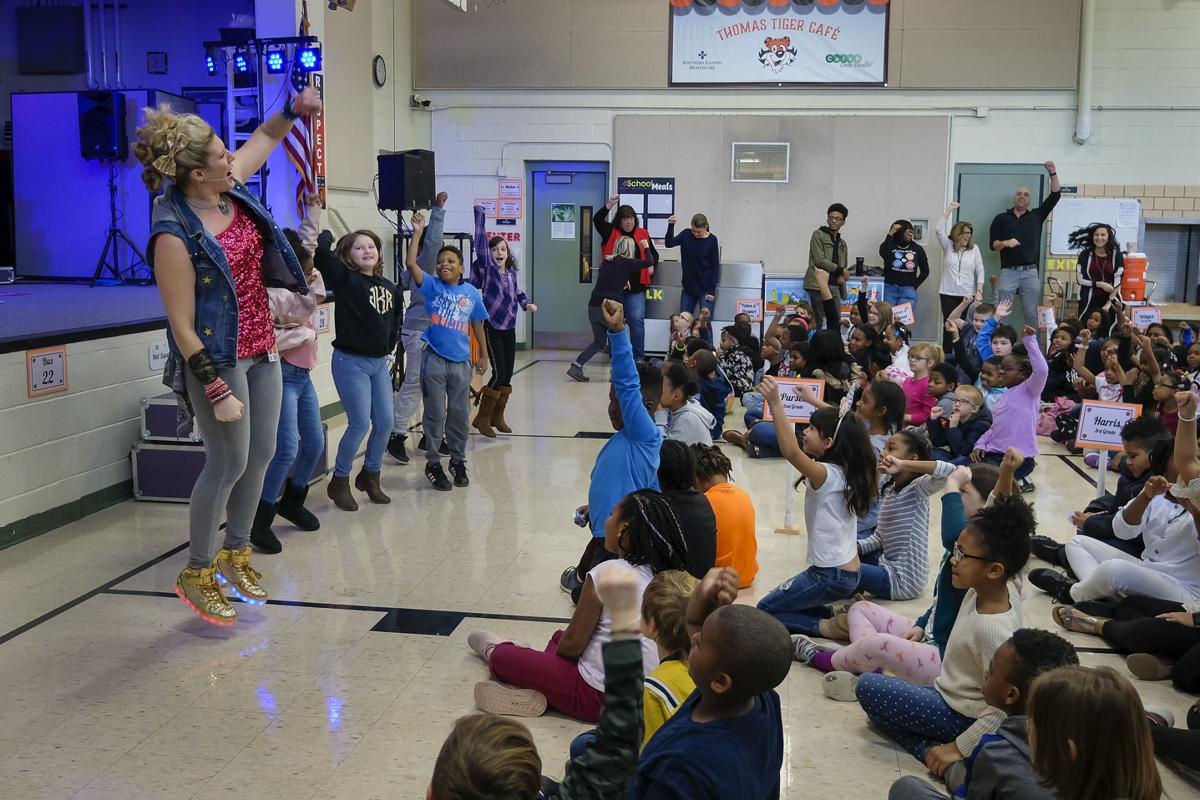 CARBONDALE — Students at Thomas School learned about respecting their bodies during a visit from the rock 'n' roll nutrition show Jump with Jill.
Jill asked the students to show respect during her performance by showing their "respect signs," which were raising their hands with two fingers straight.
"We also show our bodies respect by eating healthy foods," Jill said. "It's your job to show your bodies respect."
During the show, Jill taught the children movements for certain phrases, like "my body" and "chillin' with milk" and DJ's nickname, "DJ Buff Beats." Then, she asked the children and adults to do the movements during rock songs that taught concepts of good nutrition, drinking water and exercise.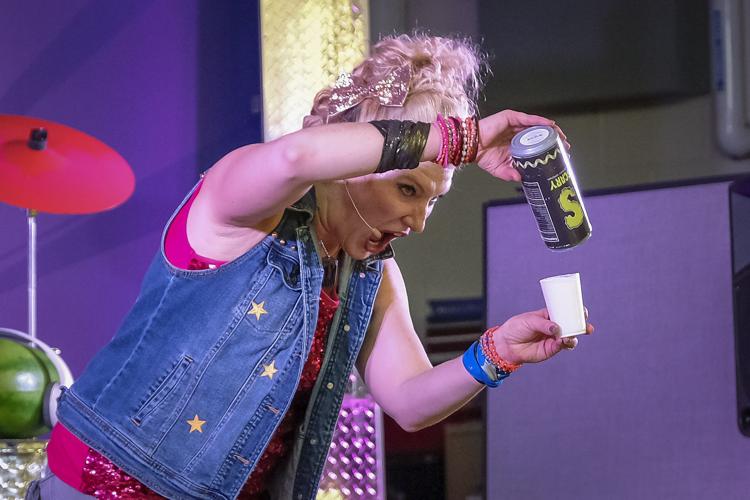 Jump with Jill is a program that was created by Jill Jayne, a registered dietitian and musician, to help children prioritize healthy choices over unhealthy ones. The show, now in its 12th season, transforms nutrition education into a live, interactive concert.
While having fun singing and dancing, children learned the following concepts: Vegetables have super powers to help their skin, hair, muscles, eyes and bones; milk, yogurt and cheese contain calcium for strong bones; popular drinks, like soda and energy drinks, contain a lot of sugar; the heart, lungs and muscles are the three beats of the body.
Jump with Jill left post cards with the autographs of Jill and DJ and resources to take home, including music videos of some of the songs from the presentation, available at jumpwithjill.com.
Teachers also scored some resources at the presentation, including music videos, live show segments, taste-testing videos, activity sheets, music and other resources.
(Parents: During the presentation today, your children agreed to try a new vegetable.)
Jill, also known off-stage as Renee Storm, has been a part of Jump with Jill for about four years. She is a certified teacher and fitness instructor, and spent two years as a classroom teacher.
Storm said Jayne started the program as a street show in Central Park. It gives Storm a chance to continue teaching in a non-conventional setting that focuses on fitness.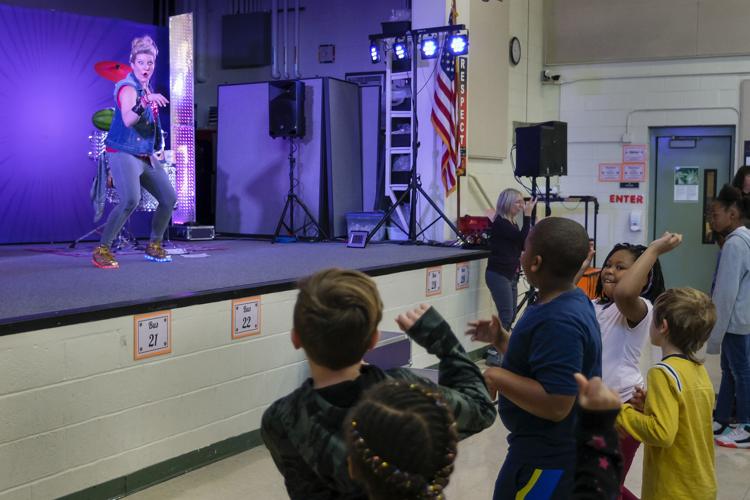 The show is unique in that it not only teaches the concepts of health, but also it encourages them to practice the concepts by getting up and moving.
"We encourage breaking the barrier of cellphones by playing 60 minutes a day," Storm said.
She explained that being active doesn't mean jogging or doing exercise you don't like to do. It means doing something active that you like to do. It could be playing ball or riding bicycles or hiking, or any activity you like to do.
"I think it (Jump with Jill) is good for everybody," Thomas Principal Robert Clark-Stokes said. 
He said students can do more than read and watch videos to learn. Jump with Jill is a lot of kinesthetic education. Concepts are taught with movement.  
It also encourages teachers to step outside the box and add movement to instruction. 
"Any time students do something experiential, it lasts," he added. 
Carbondale was the last stop on Jump with Jill's live tour of Southern Illinois. They finished with a performance at Parrish School in Carbondale Thursday afternoon. The show also made stops at Jonesboro Elementary, Vienna Grade School, Norris City-Omaha, and Wells Elementary in Grayville.
Be the first to know
Get local news delivered to your inbox!