The Illinois State Board of Education advised school administrators this week that they should prepare for the "very real possibility" that the state will extend the mandated school closure order beyond March 30.
No timeline was provided for such a decision, though the ISBE said it would be made in consultation with public health officials.
The information was provided to school officials in a "Statewide School Closure Guidance Webinar" dated Tuesday. In its PowerPoint presentation, the ISBE encouraged every school and district to explore continuous learning opportunities and implement those best suited to them.
Earlier this month, Pritzker announced that all public and private schools had to close between March 17 and March 30. During his daily press briefing Thursday, Pritzker seconded the ISBE's warning of a possible school closure extension. He said that parents should be prepared for students to be out of school much longer. Indiana Gov. Eric Holcomb announced Thursday that school would be out in that state until at least May 1. And on Wednesday, Ohio Gov. Mike DeWine said parents should expect that state's three-week closure to be extended. Kentucky Gov. Andy Beshear has signaled he's also considering keeping kids home longer. 
Across Southern Illinois, districts have mobilized to offer meals to students for pick-up at their schools, churches, public buildings, and even delivered to families' doors. But bigger questions loom about how schools and students will be affected if the COVID-19 pandemic necessitates extension of the closure mandate by several more weeks or even through the end of the traditional academic year.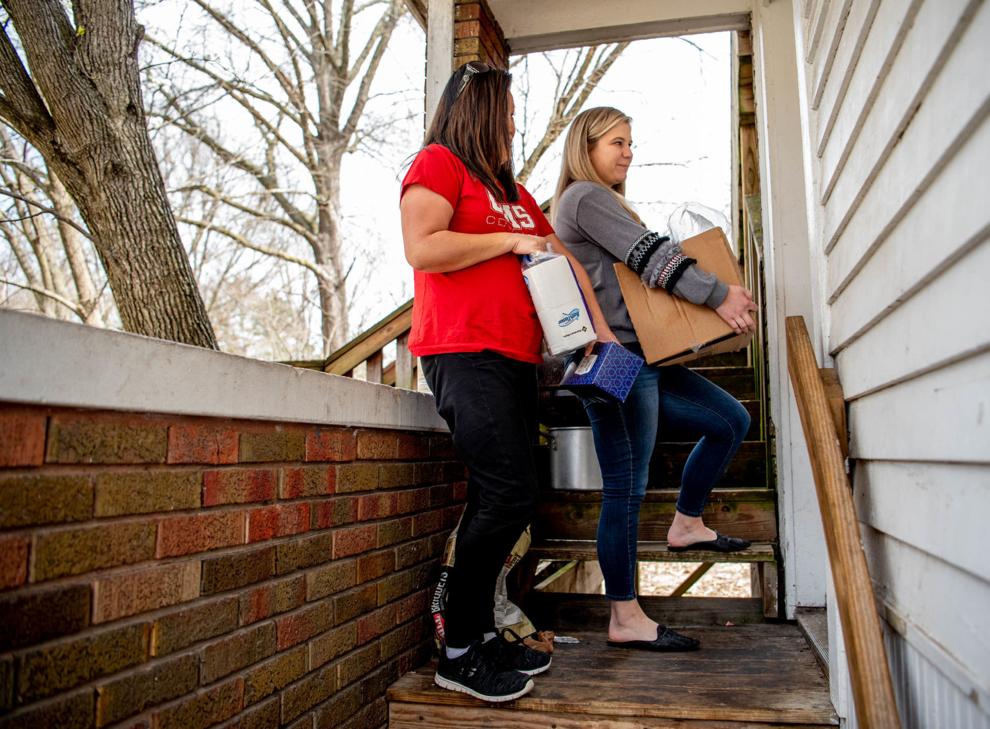 In its online presentation, along with preparing districts for a prolonged closure, ISBE suggested that they begin developing e-learning plans. The presentation did not offer a specific timeline for when the decision would be made, nor did it say how long beyond March 30 it would last if the closure is extended. Regional superintendents told The Southern that they expect to find out by the middle of next week.
Initially, ISBE said that school work conducted during the closure would not be graded, but that policy has been amended as the situation has evolved. The latest ISBE guidance says that school work can be counted, but only if it improves academic standing. It must not negatively impact students' grades or academic standing.
Herrin Community Unit School District 4 Superintendent Terry Ryker said his district is providing online resources to parents to access educational materials so that students don't regress academically. These are optional exercises for students. Ryker noted that in many rural Illinois schools, a lot of students come from low-income families and may not have access to the internet. Further, their parents may still be working, and older children may be tending to younger ones.
He said that the district is working on alternative educational opportunities for students without online access to distribute should the closure go beyond the original mandate, which Ryker believes is the most likely scenario. "I'm afraid this is going to go on much longer than two weeks," he said.
Speaking to reporters Thursday in Chicago, Pritzker and other state officials reported 134 additional COVID-19 cases and three new related deaths. In total, Illinois has reported 422 cases and four fatalities since January. Those numbers included one case each in the Southern Illinois counties of Williamson, Jackson and Washington. Local health department officials detailed the Jackson and Williamson counties cases Wednesday evening and Thursday morning respectively, but they are newly included in the state total Thursday afternoon. While the virus is highly contagious, the growth in reported cases is also partly due to greater availability of screening sites and testing. 
Already, Southern Illinois University and some area community colleges have announced that they are moving to online and other distance learning platforms for the rest of the spring semester. SIU Carbondale also announced Thursday that it is canceling traditional spring commencement ceremonies. But institutions of higher learning are more equipped for distance learning, as most have been offering the option for years, even if not on such a massive scale.
Pre-K and K-12 schools face much steeper challenges with implementing e-learning. In many Southern Illinois schools, half or more students live in poverty, creating huge access barriers. Questions also remain about about how to ensure students with disabilities receive the supports and services they are entitled to under the law.
ISBE has acknowledged these and other challenges in directing schools not to allow any coursework completed during the closure to negatively affect grades.
"Our students may be experiencing varying mental and physical health challenges at this time and may have very different access to supports and technology at home," Superintendent Carmen Ayala said in a letter to school officials this week. "Our goal is that no student is negatively impacted by the closure and that no school district's policies or procedures should widen the equity gap."
Frankfort CUSD District 168 Superintendent Matt Donkin said the situation is rapidly evolving and local school officials are doing the best they can to keep up with and adjust to the guidance from the state. Donkin said his staff planned to meet today to begin making contingency plans for at-home learning opportunities if the closure extends beyond March 30 as many expect.
"Our message to parents is we hope to have more instructions by our evening message on Friday as everybody has a chance to take a deep breath and assess where they are," he said.
"We want to make sure that when we do start that, we can make sure that the opportunity is available to each and every one of our students."
618-351-5079
On Twitter: @MollyParkerSI ​