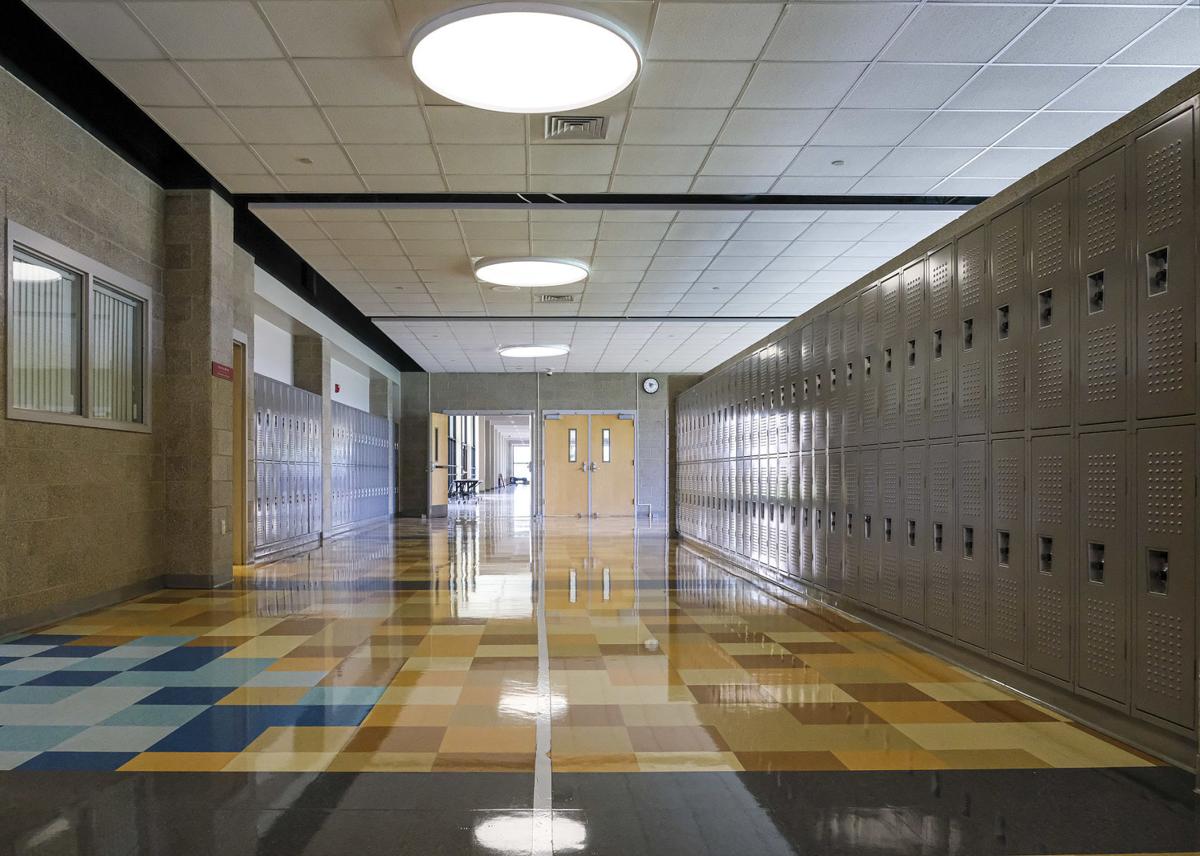 Jackson County Health Department issued a recommendation Thursday that all county school districts return to fully remote learning no later than Nov. 16 and remain remote through at least Thanksgiving, according to Bart Hagston, administrator of the health department.
Hagston said the data the department monitors have shown gradual increases in COVID-19 cases since the beginning of November. On Friday, the health department said a record 397 active cases are currently being managed. On Thursday, the county's rolling test positivity rate sat at 11.6% and the county reported a record number of 87 new positive cases with around 1,000 people in isolation or quarantine.
School districts have to consider more than the data, including the ability of district families to access remote learning with a laptop and internet connection, and the effect it has on working parents.
By Friday, school districts in the county had notified parents that they would follow the recommendation. Carbondale Elementary, Carbondale Community High School, Unity Point, Trico, Elverado and Murphysboro school districts planned to return to fully remote learning the week of Nov. 16. Giant City returned to fully remote learning this past week, but planned to continue it as recommended.
Carbondale Elementary School District 95 issued a letter to parents Thursday afternoon that read: "Due to the health department's recommendation, CES #95 will revert to full remote, effective Monday, Nov. 16."
The letter goes on to say the district does not foresee returning to in-person learning before winter break, which is Dec. 21 through Jan. 1. Other districts planned to return to a blended learning model that offers in-person instruction after Thanksgiving, depending on the data at that time and health department recommendations.
Carbondale Elementary School District 95 has students in preschool through eighth grade, from age 3 through 14. "The best learning model for students ages 3 through 12 is in person," Daniel Booth, superintendent of the district, said.
He said for older students, the social learning aspect of school is very important, and that is really decreased.
The district started the year with fully remote learning. They used federal CARES act funding to provide Chromebooks for all students and internet access for families with a need. Booth said the district spent $600,000 to provide Chromebooks and internet connections.
They began offering in-person instruction in mid-October, just as the number of cases and positivity rates on the county began to rise. About half of the students in the district returned to school at that time. Only a month later, they will revert to fully remote learning.
Teachers will report to school and teach from their classrooms, so they will still have access to technology and resources available at the school. Booth said one of the most important resources is access to their colleagues.
"The biggest impact on the district is we cannot get in a good grove on anything. We do not have the ability to plan for our future," Booth said. "It makes a job that is already tough even tougher."
In surrounding counties, school districts were closely monitoring data. Some posted statements on social media thanking parents for their attentiveness to new pandemic rules. Others warned parents that remote learning was a possibility.
Terry Ryker, superintendent of Herrin Community Unit School District 4, posted a letter to social media on Thursday saying the district has seen an uptick in cases among faculty, staff and students. On Thursday, they reported five staff and faculty members and four students had tested positive for COVID-19.
The post read: "As a result of the increase, we are having a difficult time in filling in for the absences and providing an effective and safe learning environment. Parents need to be advised that Herrin CUSD #4 may need to pivot to complete remote learning on a day's notice, therefore, it would be beneficial for all parents to start looking into alternative childcare needs."
Parents should follow their child's school on social media and frequently check their email portals.