VIENNA — When Vienna High School students and their parents showed up for registration this year, they were handed an unfamiliar piece of paperwork: a drug testing consent form.
Now, in order to participate in any sport, extracurricular activity, or even to have the right to drive to school and use the school parking lot, students must agree to random urine tests, capable of detecting marijuana, cocaine, opiates, methamphetamine, PCP, and some prescription drugs like benzodiazepines.
Vienna joins a long list of Southern Illinois high schools who drug test, with consequences for students who test positive or refuse to participate. Marion, Murphysboro, Anna-Jonesboro and Du Quoin all have similar rules.
Nationally, the practice has exploded in popularity since the mid-1990s, when the Supreme Court enshrined random school drug testing in Vernonia School District v. Acton.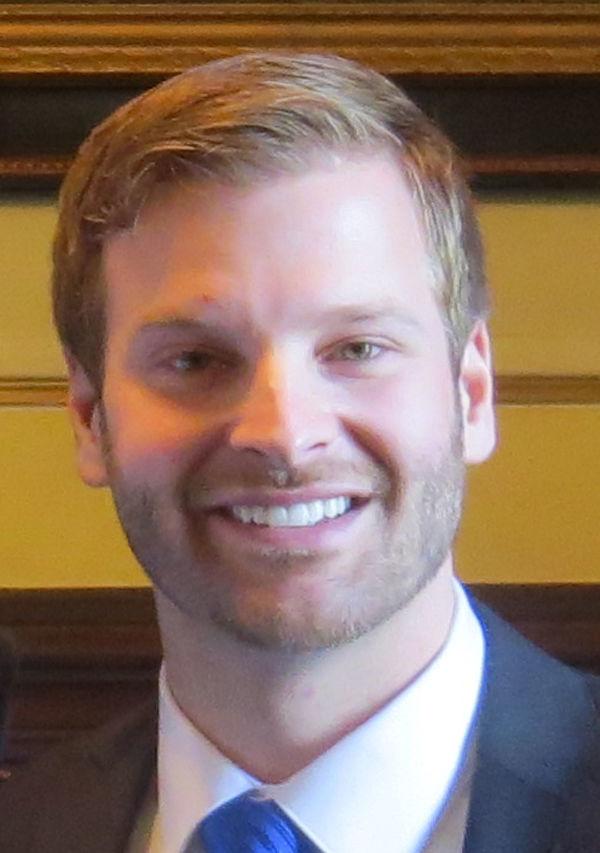 "As the tide rolls through, we decided to get on board," said Vienna Superintendent Josh Stafford.
Vienna's policy was approved by its school board in July, with "broad support," Stafford said, from parents and personnel, including the school nurse and the athletic director.
The goal, Stafford said, is to offer an extra source of "willpower" to students.
"It's a prevention mechanism," he said. "Hopefully a kid can think, 'Hey, wait, it's not worth it,' to run the risk of missing out on their extracurriculars."
But analysis has shown school testing isn't proven to deter drug use, nor to change students' attitudes on drugs. And opponents argue policies like Vienna's violate students' personal freedoms.
"Policies like this one end up changing the nature of what school is," said Ed Yohnka, Illinois director of communications and public policy for the American Civil Liberties Union. "Rather than be a place for learning and growth and development, it becomes a police function. The idea that they can test for something that someone did off school property, outside of school hours and not involving school activity is [going] too far."
Schools' right to conduct random drug testing is not codified in any federal law. Instead, it was established via court precedent, beginning with Vernonia v. Acton in 1995.
In that case, the Supreme Court upheld an Oregon school district's random testing of student-athletes after teachers and administrators testified their school was beset by rampant drug use, with athletes as the ringleaders.
The court heard descriptions of a student body "in a state of rebellion," where disciplinary problems "had reached `epidemic proportions,'" and a wrestler had sustained a severe injury that his coach attributed to intoxication.
The need to address this "drug crisis," the court decided, justified broad, random testing of student-athletes, regardless of whether they were suspected users.
That the students in question were athletes provided further justification.
"By choosing to 'go out for the team,' they voluntarily subject themselves to a degree of regulation even higher than that imposed on students generally," wrote Justice Antonin Scalia, for the majority.
From preseason physical exams, to special rules of conduct and dress, to their natural place as community role models, athletes may be held to a higher standard, the court decided.
In 2002, the court broadened schools' random testing powers further when it sided with the schools of Tecumseh, Oklahoma, against Lindsay Earls, an honors student who refused her school's demand that she sign a drug testing consent form to participate in the marching band.
Vernonia had authorized random testing for a limited group of students, and only after the school demonstrated a broad, serious drug problem.
But the Oklahoma schools went much further, requiring all middle and high school students to consent to testing in order to participate in any extracurricular activity.
To Justice Ruth Bader Ginsberg, who wrote on behalf of the four dissenting judges in the controversial case, the schools' testing regimen was "capricious, even perverse."
"Vernonia cannot be read to endorse invasive and suspicionless drug testing of all students," Ginsberg wrote. "Many children, like many adults, engage in dangerous activities on their own time; that the children are enrolled in school scarcely allows government to monitor all such activities. If a student has a reasonable subjective expectation of privacy in the personal items she brings to school, surely she has a similar expectation regarding the chemical composition of her urine."
But to the five justices who carried the vote, the prevalence of drug use in the U.S., the damaging effects drugs can have on children, and the custodial responsibility of a school towards its students provided plenty to justify suspicionless testing as a reasonable search.
The ruling still stands today.
Students cannot be tested simply for attending class, but any school board in the country may require consent to random testing for all sports and extracurriculars, from French club to football.
The same year that Earls was decided, the Department of Education awarded $2 million in school drug testing grants.
It was the first time the federal government had directly promoted the practice.
Department of Education testing spending would increase at least 400% during the remainder of the George W. Bush presidency, according to data from the LA Times. By fiscal year 2008, Bush requested $17.9 million to fund testing nationwide.
In Southern Illinois, some schools instituted their drug policies in the Bush years and have kept them intact. Others, like Vienna, have been more recent adopters.
Most local policies are similar. Schools test small batches of students monthly or several times a year. They use spreadsheets and random number generators to rule out any discrimination in the selection process. And they involve parents, not police, when a student tests positive.
"Obviously, we hand out some consequences, but at the same time we want students to get help if they have a problem," said Murphysboro High School principal Cody Ellermeyer.
At Murphysboro, the school nurse administers tests to about five students per month, Ellermeyer said, covering drugs including THC, barbiturates, amphetamines and opioids.
A student who tests positive is suspended for 30 calendar days of extracurricular participation, or 15% to 25% of their current or next sports season, following an athletic disciplinary committee hearing.
During that time, the student and their family must meet with the school's social worker, and the student will also be referred to outside drug counseling, through an agency like Gateway.
Students may appeal their punishment or challenge their test, by requesting an outside agency retest their sample.
Results are shared only with a student's guardians, the sponsor of their extracurricular activities, and the administrators of the testing program. Once a student graduates, they are destroyed.
"What's amazing are the conversations that occur with students who fail and the openness and honesty of those students talking to the social worker and I about their drug problems," Ellermeyer said. "From there, you try to find a way to help."
According to local principals and superintendents, drug detection rates vary from year to year and school to school.
Murphysboro has a positive test every four to six testing rounds, Ellermeyer said, but hasn't had any this semester or last spring.
You have free articles remaining.
At Anna-Jonesboro High School, which tests between 10 and 15 students twice to three times a semester, there are years with no positive tests, and years with several, said principal Brett Detering.
At Marion, which tests "on a regular basis," according to principal Joey Ohnesorge, there's a positive test at least every year.
Nowhere in Southern Illinois have the tests revealed a drug crisis like the one described in Vernonia v. Acton, a case decided at the onset of the opioid epidemic and at a time when the war on drugs reached new heights, as the number of Americans incarcerated for nonviolent drug crimes grew from 50,000 in 1980 to over 400,000 by 1997, according to the Drug Policy Alliance.
Nearly all of the local positive tests have been for THC, administrators said.
With so few positives, critics wonder whether the efforts are worth the money and the distraction from class time.
After the American Civil Liberties Union helped take Lindsay Earls' case to the Supreme Court and lost, Yohnka witnessed the rollout of school drug testing programs around the region.
"A lot of times these programs were kind of announced and launched with great fanfare and then sort of quietly dropped thereafter," he said. "What tended to happen was after a lot of huffing and puffing, they didn't yield results."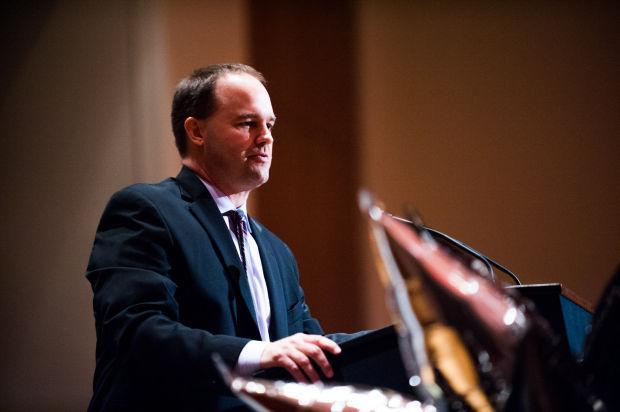 Steve Murphy, superintendent of Carbondale Community High School, said his school considered implementing random drug testing six or seven years ago but decided against it.
"We called around to other schools ... and it seemed like they were doing a lot of tests and not finding a lot," Murphy said. "Nearly everyone was testing negative. It looked like: How much money are we spending and how much urine are we collecting, and for what?"
For its part, the Illinois High School Association, which once screened athletes for performance enhancing drugs has abandoned testing since 2014, according to Assistant Executive Director Matt Troha.
After five years of testing in which the organization registered just three positive tests, the IHSA's Board voted to officially end PED testing in June of 2017, Troha indicated.
Feeling that the program had been a successful deterrent, the agency shifted its drug prevention efforts to education and awareness, said IHSA Executive Director Craig Anderson, at the time.
Du Quoin District 300 Superintendent Matt Hickam, who supports random testing, acknowledged that limitations on who can be tested may hamper Du Quoin's policy's effectiveness.
"The numbers show kids who are involved in extracurriculars are less likely to be involved in risky behaviors," he said. "Are there kids that do struggle with drug issues in our district? Absolutely. But by and large, those kids are not participating in anything."
Still, drug testing has become significantly cheaper and quicker in recent years. Where they once spent $30 to $50 per test and sent students to local hospitals, Southern Illinois schools now report spending $12 to $15 and testing onsite.
"It's costing us under $1,000 a year, and in my opinion for $1,000 a year to our school district, if that catches one student who is using and we help them become clean, that was money well spent," Ellermeyer said.
The effectiveness of school-led interventions, he recognized, is much more complex.
"Students' families and their support at home is going to play a big factor," he said. "What if a student doesn't have transportation to get to the counseling we refer them to? What if they have parents who use? There have to be a lot of positive supports in place to motivate a student to break the habits."
When random drug testing became popular, many programs didn't include any mental health or substance counseling, Yohnka said. The approach has improved.
But he's not convinced that one or two school-mandated counseling sessions will make a real difference in many cases. Moreover, he said, the fundamental question remains: Is it a public school's role to test or punish students for activity that took place outside of school hours, and that's not detectable in the classroom?
"If schools find someone using drugs on campus, they have a perfectly legitimate right to engage in oversight and discipline," Yohnka said. "But there's a really dangerous message that gets sent to young people when they must forgo their rights simply because of their age and location."
It causes young people to accept weakened individual rights, he said, perhaps leading them to accept other intrusions into personal privacy in the future. The ACLU fights privacy battles on many fronts, from opposing police use of facial recognition technology, to protecting citizens' cell phone location histories from unwarranted search.
"When people mature with the belief they don't have individual rights, it creates a misunderstanding of what it means to live in a free society," Yohnka said. "We already have a mechanism in this society for disciplining young people who act inappropriately. They're called parents."
Beyond the personal freedom issues, experts have repeatedly described random school drug testing as a misdirected policy.
Commonly used urine and saliva tests do not detect nicotine and detect alcohol for only a short window after consumption — two of the most widely used drugs among youth.
And for other drugs, the tests may fail to catch occasional users, because their bodies eliminate the substances quicker, according to Dr. Sharon Levy, the director of the Adolescent Substance Use and Addiction Program at Boston Children's Hospital.
"A decade and a half after the initial Supreme Court decision establishing the right of schools to establish drug testing programs, there remains a lack of convincing scientific data demonstrating efficacy of this testing," Levy wrote in a 2015 school analysis for the American Academy of Pediatrics.
However, other kinds of interventions have more scientific backing.
"Using limited resources to provide advice, counseling, and even on-site treatment of adolescents could both serve a preventive role and increase the number of adolescents who have their substance use disorders addressed and ultimately have a larger effect on reducing student drug use than drug testing alone," she wrote.
In spite of the data, schools have continued to expand their testing ambitions.
In recent years, Southern Illinois schools have gone beyond the testing rights enshrined in the Earls case, by adding another group of students to the drug testing pool: all those who drive to school and use the campus parking lot.
It's a gray area that the court's rulings in Earls and Vernonia neither protect nor forbid.
To local administrators, testing students who park on school grounds is a natural extension of the logic of Board of Education v. Earls. Parking is an extracurricular privilege just like a club or sport, they said, and students using a school lot already consent to random police K-9 searches there.
"We're not using a heavy hand here," said Hickam. "The punishment is, 'OK you can't park in our parking lot for a period of time.' Parents are contacted, and you hope that something positive comes from that."
However, intoxicated driving is already reportable, investigatable and punishable, Yohnka pointed out.
"It's difficult to understand how parking to come to a mandatory school becomes a part of extracurricular activity," he said. "I suspect among the people they test they didn't find much, and there may be this sense that well if we broaden it, we may hit the gold mine."
Parking lot users are included in the Vienna High School policy, Stafford confirmed, and like other local schools the focus is on deterrence and intervention, not punishment.
Stafford and his team looked at many studies on random drug testing as they rolled out their program, he said, including one that convinced him it could be effective. They also consulted with schools who already test, like Du Quoin.
Of 400 students enrolled at Vienna High School, more than 97% have returned their consent forms, Stafford added. The school has not conducted any testing yet, but that return rate has him confident that the community supports the school's intentions.
When the policy hit the news, Stafford saw positive feedback from community members on social media, too.
"You had local Southern Illinois people on there like you mean you haven't been doing this already? We've been doing it for 20 years at our school," he said.
Like Carbondale Community High School, Trico High School does not drug test its students, according to Superintendent Larry Lovel. Lovel could not be reached for comment.
Repeated attempts to contact Harrisburg High School Superintendent Mike Gauch and Principal Scott Dewar via phone and email were unsuccessful.