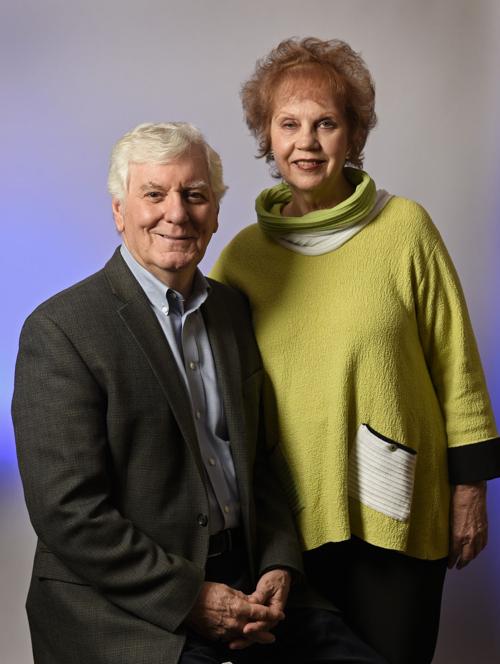 CARTERVILLE — Glenn and Jo Poshard have donated $110,000 to establish the Jo and Glenn Poshard Scholarship Endowment with the John A. Logan College Foundation.
The scholarship will be awarded annually to an incoming freshman who, upon completing their studies at JALC, plans to transfer to Southern Illinois University. Scholarship awards will be dedicated to a traditional or nontraditional student residing in the John A. Logan College district with a minimum 3.0 cumulative grade point average.
According to Glenn Poshard, who serves on the John A. Logan College Board of Trustees, the couple's lifelong dedication to education and a belief in the mission of John A. Logan College, as well as the future of Southern Illinois, fueled the decision to establish the scholarship.
"We wanted to establish this scholarship because Jo and I both believe in John A. Logan College, and we are proud of the quality education that students receive here," said Poshard. "We also believe in Southern Illinois, and we not only want students to be able to attend John A. Logan College and SIU, but also to have the opportunity to stay in Southern Illinois after graduation."
Glenn Poshard served as the SIU System President from 2006 to 2014. He is also a former Illinois State Senator (1984-88) and United States Congressman (1989-99). In 1998, he was the Democratic nominee for Illinois governor.
Jo Poshard spent 20 of her 34 years in public education teaching third grade at Carterville Grade School. She serves as executive director of the Poshard Foundation for Abused Children.
Glenn and Jo Poshard established The Poshard Foundation for Abused Children in 1999. The foundation has no paid staff members and operates on private donations. John A. Logan College provides office space for the foundation.
Jo Poshard stated that the longstanding relationship between the couple and the college is why they felt that it was the best place to start the scholarship.
"It has been a great privilege for us to partner with John A. Logan College and our foundation for abused children for nearly 22 years," Jo Poshard said. "Glenn served as the assistant to the president in 1999, and now as a member of the board of trustees. Through these partnerships, we have enjoyed our work with this excellent institution, and we look forward to providing additional support in the future for this scholarship and the students who will benefit from these funds."
The foundation received $400,000 from the Illinois COVID-19 Response Fund earlier this year and added $150,000 of their own money to distribute to organizations that help Southern Illinoisans impacted by the pandemic. During that distribution, Glenn Poshard said they learned about the savage impact unemployment has for those seeking higher education.
"A lot of families are hurting. Even the cost of community college is impossible for some of those families to bear," he said.
In addition, Jo Poshard has seen former students benefit from attending John A. Logan College before transferring to a larger university like SIU.
"Some students need the community college experience to step up and be successful at Southern Illinois University. They benefit from smaller classes and different relationships with instructors," she said.
The Poshards have a personal retirement goal of supporting Southern Illinois University and local community colleges while providing educational opportunities for Southern Illinois residents. This scholarship will help them achieve that goal, they said. They established a similar endowment at Southern Illinois University Edwardsville and plan to work with other community colleges that have students transferring to SIU. The funding is from the couple and not through the Poshard Foundation.
"Glenn and Jo Poshard are educators, and for all they have accomplished and done for southern Illinois, their passion has always been education and helping others," John A. Logan College President Ron House said in a news release. "We are grateful for this generous donation and the example that Glenn and Jo Poshard continue to be to all of us."
For more information, contact John A. Logan College Foundation Executive Director Staci Shaferat at stacishafer@jalc.edu.
Be the first to know
Get local news delivered to your inbox!