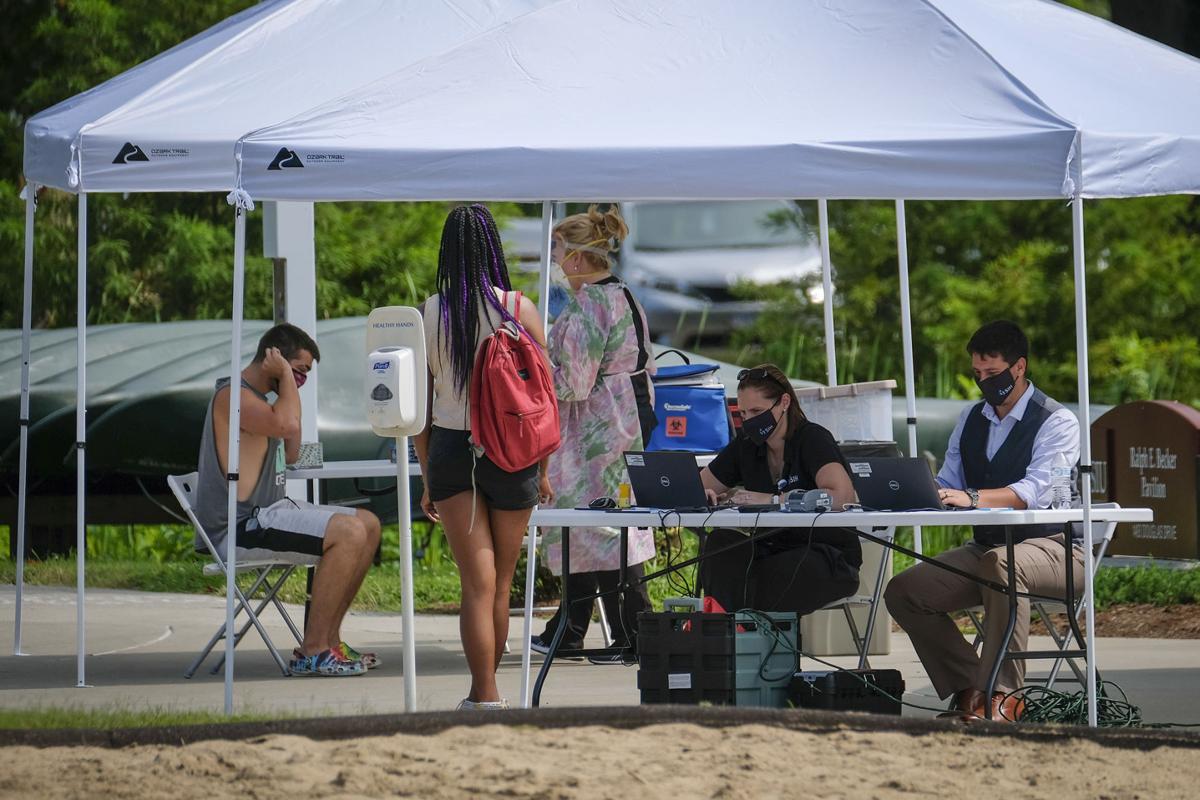 CARBONDALE — In its continued efforts to reduce COVID-19 exposures on campus, Southern Illinois University Carbondale will start the semester by requiring students moving into its residence halls to take a test for the virus when they move in.
According to a spokesperson for the university, the school plans to hold 45% of its classes online, but is still taking precautions as students return from winter break. Many have traveled, seen family or friends, and could have been exposed to the virus, which is why the school is asking those living in residence halls to test on Sunday.
"We are strongly encouraging every residential student to test when they arrive back on campus," Lori Stettler, SIUC vice chancellor for student affairs, said Monday. Stettler said those living on campus are required to test while those living off campus are strongly encouraged to. She said resident assistants and other housing staff will return Thursday and will be tested then, as well.
According to a memo sent to students Jan. 7, those returning to residence halls and the Wall and Grand apartments are asked to call SIH at 833-457-3072 to preregister for a COVID test if they have not already been contacted to do so. The memo said there will be two locations for students to test, Grinnell and Lentz halls, where testing will take place between Jan. 17 and 20. Students are asked to bring their insurance card and a photo ID with them when they arrive at their appointment, the memo said. Classes begin Jan. 19.
Stettler said the tests being used are the less-invasive PCR nasal tests and produce results in 24 hours. Stettler said there is a plan in place if a student returns a positive test.
"Any student who is positive will move into our residence hall that is set aside for isolation," she said.
Stettler added that the decision was made in recent years to move to single-occupancy dorm rooms for students — this was done to entice new students as enrollment declined. However, Stettler said, it set school officials up to be better prepared for a pandemic.
"We want to see the virus eliminated so that everyone can go back to having a traditional collegiate experience," she said of the university's push to reduce the virus on campus. But she added that the responsibility extends beyond campus.
According to SIU's website, between Dec. 28 and Jan. 3 there were 92 tests with two positive student cases and two positive faculty and staff cases. The website said this number reflects SIU Carbondale students and employees who made appointments through the SIH-SIU testing process. It added that anyone making appointments through the process is included regardless of where they live.
— EDITOR'S NOTE: This story has been updated to reflect that students living on campus are required to test while those living off campus are encouraged to test.
618-351-5823
On Twitter: @ismithreports