CARBONDALE — Southern Illinois University is seeking feedback from stakeholders as the system crafts a strategic plan to carry it into the years ahead. Thus far, the response from those wanting to have a say in SIU's future has been overwhelming, said President Dan Mahony.
An email went out earlier this week with a survey attached, and within three hours, the university had received more than 1,000 responses, which Mahony called a "pretty impressive amount of input in a very, very short amount of time."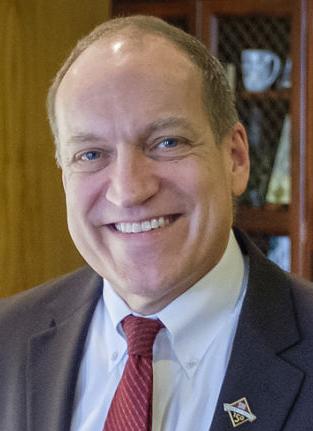 "Obviously the interest in the SIU System, and in the strategic planning process, was really strong — and that was a good sign for us," Mahony said during a telephone interview Friday morning.
Earlier in the year, before Mahony officially joined SIU as its president in March, the university formed working groups to examine different areas of the system, such as diversity and inclusion, research, academic programs, student success, partnerships, employee satisfaction and shared services across the Southern Illinois University Carbondale and Edwardsville campuses.
"Now, we're really at the point of really seeking input and putting together a really clear plan for our future," Mahony said.
The survey results, Mahony said, will inform the work of a system-wide strategic planning committee represented by constituent and community groups from the SIU campuses. SIU System vice president Gireesh Gupchup is the chair of the committee. Lakesha Butler, professor in the SIU Edwardsville School of Pharmacy, and John Pollitz, dean of Library Affairs at SIU Carbondale, are co-facilitators of the strategic planning process.
Once the committee has created goals for the system, further input from campus communities and the greater region will be sought in virtual town-hall style meetings. Mahony said his goal is to have the plan in place by spring.
He also intends for it to be a living document — not one that is created and never cracked open again. SIU campus leaders will be charged with outlining objectives and metrics tied to achieving and measuring goals. Mahony said it's not clear yet how many years the plan will cover, as that's dependent upon the committee's recommendation. But it's also not a critical point to him.
"Whether the plan is five or ten years, in some ways to me doesn't matter," he said. "It's more about, are we constantly, at least on an annual basis, taking a look at are we making progress, are we not making progress, what do we have to change in order to make progress in the areas where we're not."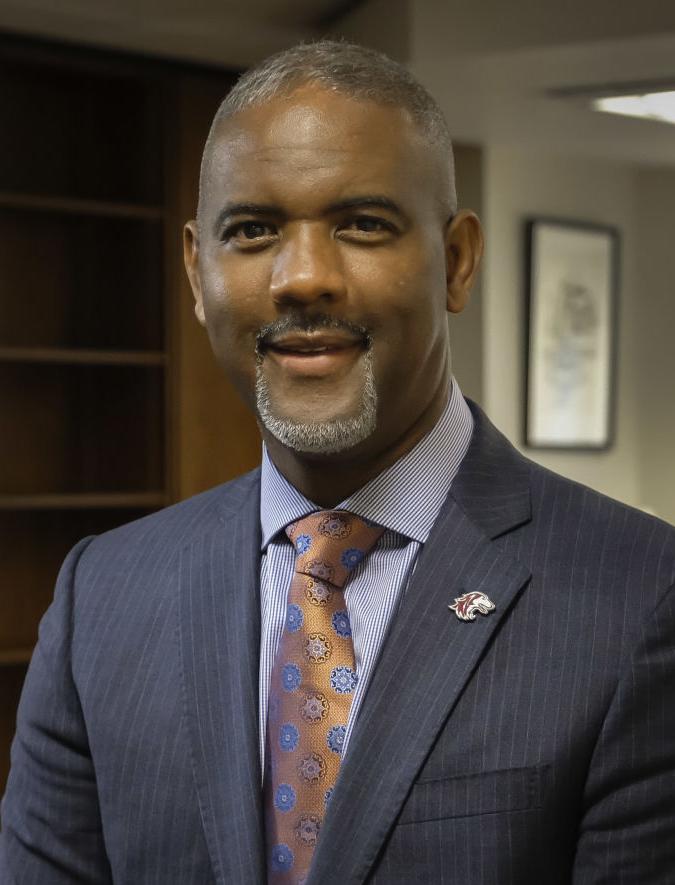 Carbondale Chancellor Austin Lane, who started on the job in July, said the strategic planning work ongoing locally under his direction will fit squarely into the overall plan under development for the entire system. Lane said he started holding virtual listening sessions with various Carbondale-affiliated constituency groups beginning two weeks ago, and plans to continue those conversations through the spring semester.
Further, Mahony stressed the goal of the strategic plan is to ensure both the Edwardsville and Carbondale campuses, including the Carbondale campus-affiliated School of Medicine located in Springfield, are able to thrive many years into the future. The long stretch of bitterness between the Carbondale and Edwardsville campuses seems to have given way to a more conciliatory working arrangement with the installment of a new president and Carbondale chancellor following former President Randy Dunn's departure in July 2018 after it was discovered he attempted to spearhead an effort to dissolve the system and separate the School of Medicine from Carbondale. 
Mahony said leaders have been working together well across both campuses and with his office, and he's heard no further conversation about a desire to break up the system. In fact, he said, the national trend is toward mergers, not breaking apart campus systems.
"I think really over the last several months we've worked really well together. I think we've built probably more bridges as we've tried to work through really challenging times," Mahony said, referencing the pandemic. "I think that's actually brought us closer together as a system."
Mahony said he is often asked when a new model will be put forth for funding the Carbondale and Edwardsville systems. Dispute between the campuses about how state dollars should be awarded as Edwardsville's enrollment eclipsed Carbondale's in recent years helped drive soured relationships. Mahony said those discussions will follow implementation of the strategic plan.
"The budget model should fall behind the strategic plan. It's not a model that should be separated from it," he said. "It should support the goals of the plan."
Alumni, students, faculty and staff will directly receive emails from the university linking them to the survey. Community members and others are invited to take it by going to surveymonkey.com/r/SIUSystemsurvey.
Responses are requested by Wednesday, Oct. 21.
618-351-5079
On Twitter: @MollyParkerSI