DU QUOIN — During the final minutes of State Rep. Jerry Costello's reign as "Principal for a Day" at Du Quoin Elementary School, it was time for a selfie.
The two school reporters, both third graders, poised the iPad in front of Costello, hoping to feature the shot in their upcoming report. Costello pressed the button, and offered a smile.
Visiting classrooms on Monday was a nice change of pace for Costello, who is a Democrat representing the 116th District.
"At the end of the day, kids are more positive and reflect the future of our state and country," he said. "This is so refreshing, because, in my job, negativity comes along more than anything."
Costello shook hands with first-graders, read the storybook "Duck for President," and answered questions ranging from "Is your job like what my mom does?" to "Will our tests ever be shorter?"
He even gave those young reporters a scoop, talking about possible compromise on the budget impasse.
"If I had to guess, I would say we will have something figured out in 60 days," Costello said. "There have been talks where I think we're getting somewhere."
Diana Rhea, the school's principal, sent the invite to Costello in honor of Principal's Appreciation Week. She was excited about a legislator spending time with her students, and getting a first-hand look at the school system.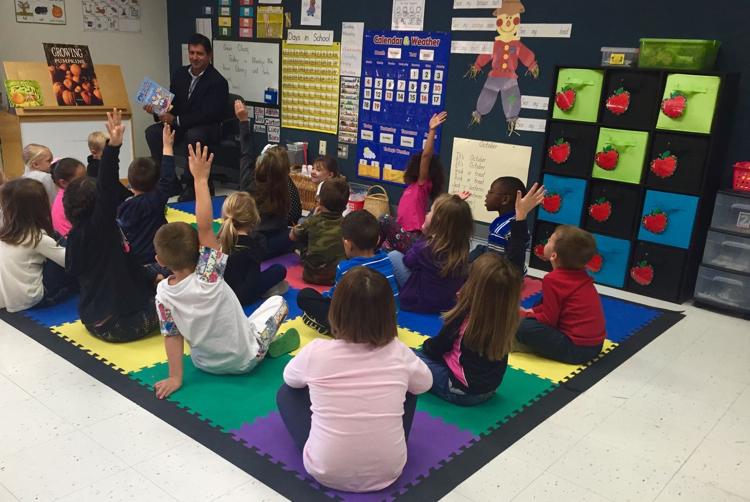 You have free articles remaining.
"I wanted them to see what we do everyday and the spectrum of what goes into teaching a first-grader or a fourth-grader," Rhea said. "That range of responsibilities is unique."
In a fourth-grade class, Costello went through the bullet points of his career, military service and job as a police officer. He encouraged students to study hard, and figure out what their dream job might be.
"I've always known I wanted to be in politics in some shape or form, I've grown up in a family that's given back the community," Costello said. "Part of who I am as a person is trying to help give back and make things better."
He also talked education, including the future of statewide tests and common core.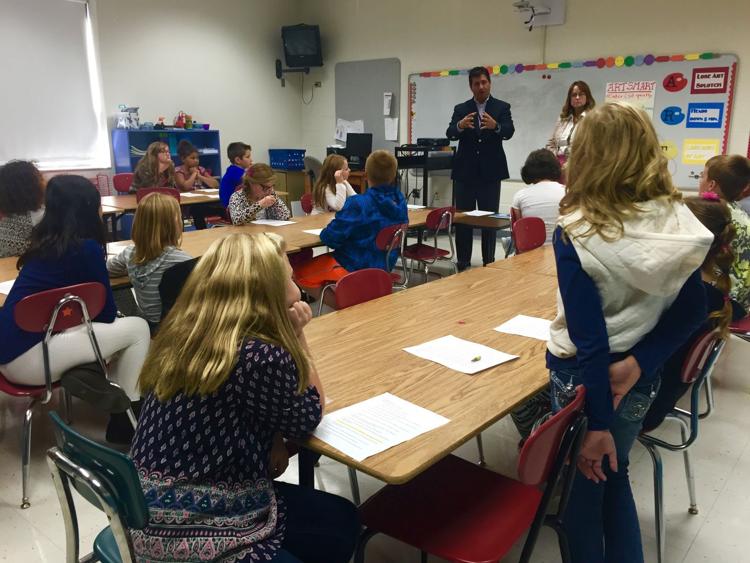 "Our country is behind where a lot of other countries are," he said. "The bright spot is that the current governor we have is more dedicated to education and that will help schools like this one out."
As he left the school, Costello said was sad that his one-time shift as principal was ending. 
"I really do have a special place in my heart for education, and to see how sharp some of these kids are — that's awesome," he said.