Wendell Wheeler is popular.
Sure, he fields inquiries as the head basketball coach of the Cobden High School Appleknockers, but that's not why he gets so many calls, emails and texts.
Simply put, Wheeler is in demand not as a coach, but as a substitute teacher. So much so that he gets several requests daily.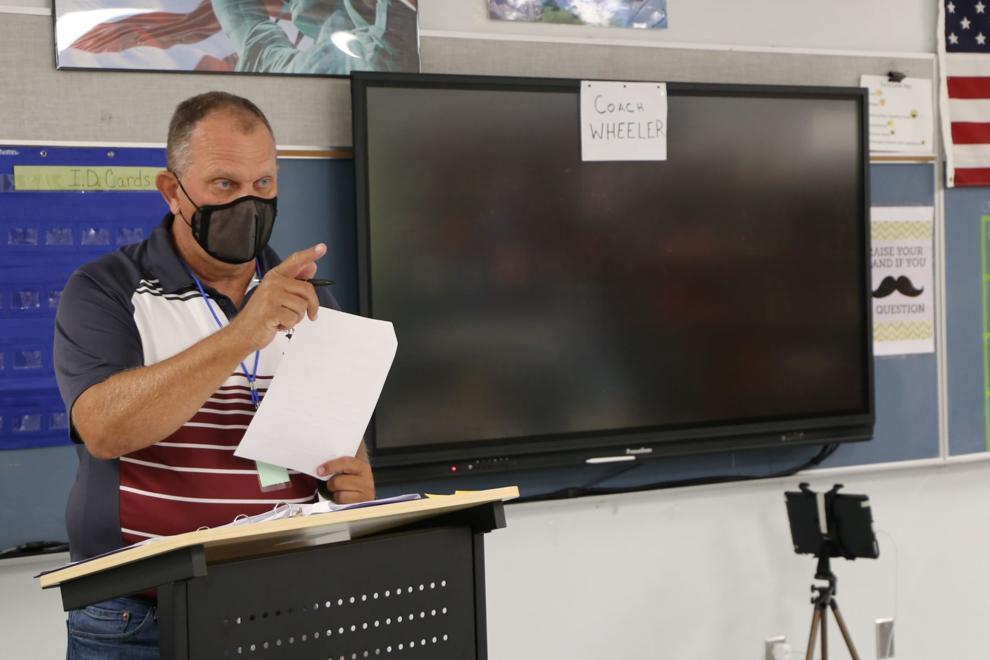 He is not alone. All across the region, elementary and high school administrators are scrambling to find professionals to fill in for teachers who are away from school because of illness or other commitments. Those who substitute are finding themselves in demand.
And though substituting can be a rough job, the most challenging role is the person assigned to finding the substitutes in the first place, Wheeler said.
"I think the most overlooked, underrated and toughest job in the schools right now is being the person who has to find the subs," Wheeler said in between classes at Unity Point School in Carbondale where he was substituting for a seventh grade class. "It is an unbelievably hard job."
The task of securing substitute teachers is more difficult now than ever before, said Bryce Jerrell who serves as superintendent of the Carrier Mills-Stonefort school district as well as principal of Carrier Mills-Stonefort High School.
"This year's been very challenging," he said, adding that schools often have to turn to support staff to cover classes or ask teachers to give up their planning periods to be with students in another classroom.
"We've had aides in the district that have stepped in where we needed them and sometimes you see administrators in classrooms," he said.
Wheeler said his calendar fills up quickly, sometimes even weeks in advance to substitute for teachers with planned absences.
"I could easily sub every day. I feel bad because I can't help every time I am needed. I get about three calls a day," he said.
He added that his coaching duties or other commitments often limit his ability to substitute for a full day.
"Sometimes I'll tell them that I can only help until 2:30 because I have another commitment and they'll tell me that they will take whatever help I can give them. The schools are scrambling very, very much and I can't fathom how hard it is and stressful to get all of the classes covered," Wheeler said.
Unity Point School Dean of Students Mary Beth Goff pointed to several reasons for the shortage of substitutes.
"For so many years there was an overabundance of teachers so a lot of people used substituting as a way to get their foot in the door. Now that's shifted to where those people have been able to secure full-time employment, so that has decreased the number of available substitutes," she said.
Goff added that she believes concerns about COVID-19 has also decreased the number of people on the substitute rolls. On any given day, she said Unity Point School is looking for six or seven substitutes for teachers and classroom aides. Unfortunately, she added, the pool of available substitutes is not very deep.
"We're lucky in some respects in that we have some teacher's aides and paraprofessionals who also have the substitute certification and we can do some moving around, but for every other substitute there maybe five or six schools calling them," Golf said. 
Goff said those interested in substituting must go through a licensing process and background check through a regional office of education. She encouraged anyone with an interest in children or education to apply to be a substitute.
Jerrell said his district, like many others, have tried to increase the daily pay rate for substitute teachers in an effort to attract more people. He said substitutes make $50-$100 or more for each day in the classroom, depending on credentials, the district and grade level.
"We're desperate," Jerrell said. "I don't know what else we can do to entice people to come and substitute."