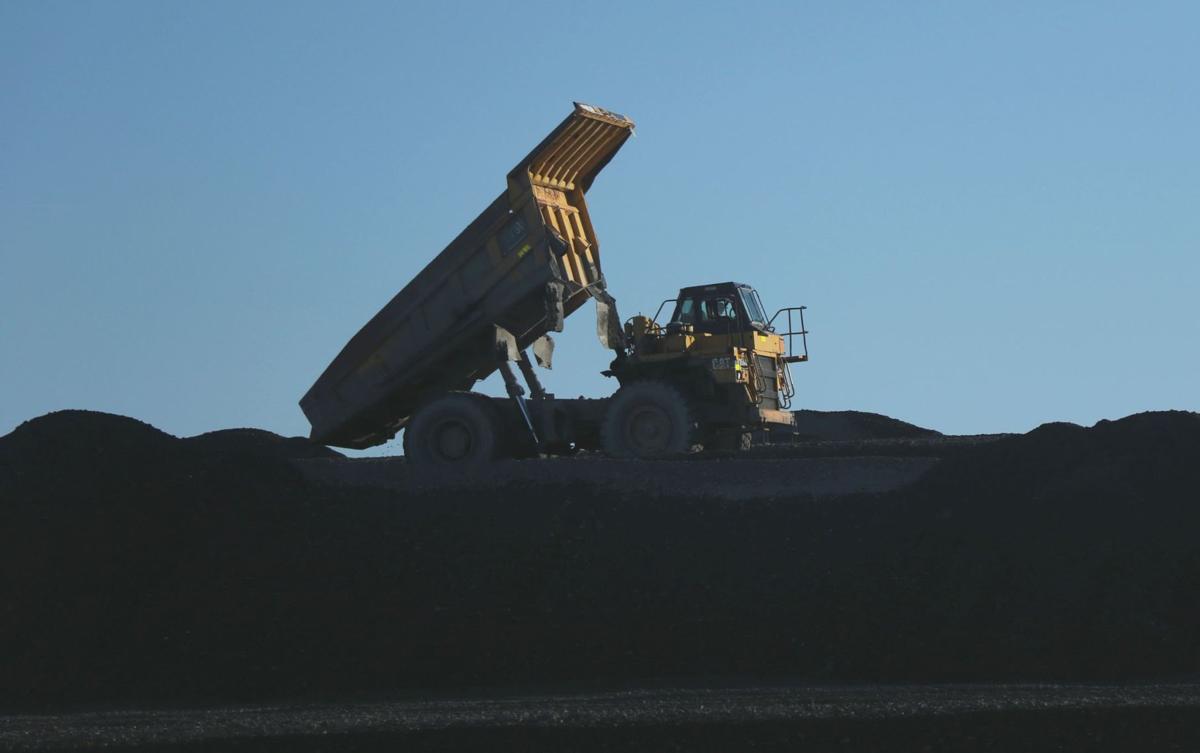 ST. LOUIS — Financial stress continues to roil the coal industry despite political support for the fuel source along with the industry-wide bankruptcies and restructuring seen in recent years.
In fact, the turbulence may be heightening, as reflected in signs at both the national level and around the Midwest.
Company founder Robert Murray, a prominent climate-change denier and outspoken ally and adviser of President Donald Trump, will step down as chief executive and become chairman of the board. He will be succeeded by Robert Moore, Foresight's president and chief executive.
While the Murray Energy bankruptcy does not directly affect Foresight, the company, which operates four mines in central and Southern Illinois, faces its own financial challenges. After missing a $24.4 million interest payment, Foresight exercised a grace period earlier this month to avoid triggering a default, according to its financial statements. 
The turmoil confronting the industry extends to its top players and powerhouse production regions that had previously been spared the worst effects of the bust.
That's because coal's key challenges remain, as it loses ground to natural gas and renewables, as cost-competitive alternatives for electricity generation. Coal-fired power plants have been closing steadily for years, but now some of the biggest facilities are shutting down, erasing ever-larger chunks of demand for the fuel.
"These are the ones that create the majority of coal demand," said Rob Godby, a professor of energy economics at the University of Wyoming. "That's destabilizing the industry."
Godby points to recent mine and plant closures as evidence of "entering this new phase," where weaker or less-efficient producers are weeded out.
"It appears that there's an inevitable shakeout going on," Godby said. "What's necessary is kind of a wave of mine closures to consolidate the market and increase the efficiency of the market that's left."
At least eight coal companies have filed for bankruptcy since Trump — a fierce advocate for the industry — took office in January 2017.
But all tiers of the industry feel the pinch. Peabody, the largest coal miner in the U.S., is facing perhaps its most trying period since emerging from Chapter 11 bankruptcy only 2½ years ago.
You have free articles remaining.
Early this month, the St. Louis-based company's stock sagged to its then-lowest levels since getting reissued post-bankruptcy. And in the weeks since, Peabody announced the upcoming closure of two Southern Illinois coal facilities — Wildcat Hills Mine and Willow Lake Preparation Plant, in Saline County — as it also absorbs the recent loss of its Kayenta mine in Arizona, which exclusively supplied coal to the nearby Navajo Generating Station — the largest coal plant in the West. But the facility is now closing, taking the mine with it.
Peabody, after reporting disappointing third-quarter results on Tuesday, including a double-digit drop in revenue, saw its shares plummet, closing down more than 20%.
Peabody acknowledges that coal consumption by the U.S. power sector is in "gradual, secular decline," and says the company's hopes for growth are pinned more on the ability of its international mines to serve Asian markets with coal for power and steel making. But domestically, it still touts the advantages of its assets in premiere production regions, like Wyoming's Powder River Basin — the nation's dominant coal source thanks to its low production costs and low sulfur content, which helps users comply with environmental rules.
"We feel that we're very well positioned," said Vic Svec, Peabody's senior vice president of investor relations and corporate communications.
But even the Powder River Basin is seeing new complications.
Over the past six months or so, a rash of bankruptcies and layoffs at some of Wyoming's top coal mines has frayed the state's sense of being insulated from the problems of "Coal Country," Godby says.
"It's that continued decline of the industry," Godby said. "Finally the storm has arrived at our doorstep, or our shore. The wave continues and it doesn't look like there's an end in sight."
Even the Powder River Basin's biggest producers, Peabody and Arch Coal  — which is also headquartered in the St. Louis area — have redrawn their playbook in the region, by proposing to form a joint venture that, if approved, would combine their assets, including the two most productive coal mines in the U.S.
Godby says that move, from comparatively strong coal companies, seems more telling than the bankruptcies faced by smaller players.
"The two healthiest mines have actually combined forces. That tells you a lot," Godby said. Beyond maneuvering for operational cost savings, he wonders if the move could be part of a longer-term strategy to silo imperiled mines for "thermal" coal used in power generation into an entity separate from the stronger business for "metallurgical" coal, used in steel making. Such a move, he said, could also buffer Peabody and Arch from reclamation costs, when time eventually comes to close the mines.
Peabody, though, tries to put things in a wider, global perspective — keeping an eye on prospects for international growth, particularly in developing Asian nations, and disputing the notion that coal is going away.
"The fact is, coal's being displaced: increasing in some parts of the world, decreasing in others," Svec said. "(Although) the U.S. markets remain challenged, it occurs at a time when the global market for coal is very strong from a demand standpoint, with new coal-fueled generation being built continuously."
Bryce Gray • 314-340-8307
@_BryceGray on Twitter