CARBONDALE — A U.S. House of Representatives vote that came late in the day Tuesday could pour hundreds of thousands of dollars into some Southern Illinois parks and green spaces.
The Natural Resources Management Act passed the House on Tuesday with an overwhelming 363-62 vote in favor after passing the Senate earlier this month, 92-8. Included within the act was an amendment to 54 U.S. Code § 200302, removing a sundown clause for the Land and Water Conservation Fund.
According to the Department of Interior's website, the LWCF was established in 1964 and "supports the protection of federal public lands and waters," which includes national parks, forests and wildlife refuges as well as recreation areas. It uses funds collected from federal offshore energy leases.
"These grants enable state and local governments to establish baseball fields and community green spaces; to provide public access to rivers, lakes and other water resources; to protect historic and cultural sites; and to conserve natural landscapes for public use and enjoyment," the website says.
A story published this week by The Missoulian says that the program was allowed to expire in 2015 with some short-term reauthorizations here and there. The most recent vote gave it permanent status.
A list compiled by the Illinois Department of Natural Resources indicates more than $200,000 has been given through the fund to Jackson County destinations. Recipients include Giant City State park, Devil's Backbone and Cedar Lake.
Another list, compiled in 2012 by Investigate West, a nonprofit journalism watchdog group, shows $2 million was given to the Department of Conservation, now called the Illinois Department of Natural Resources, for a wildlife fish hatchery system in Franklin County.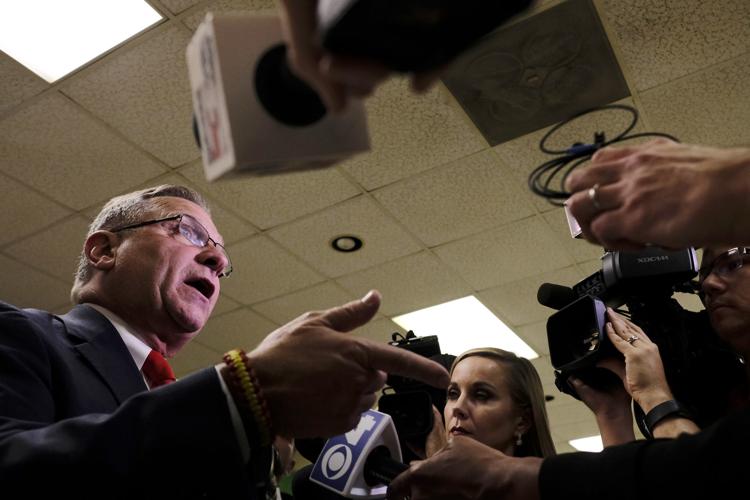 U.S. Rep. Mike Bost, R-Murphysboro, was one of the "yeas" and cited the grant fund's impact on his district.
"Southern Illinois has received millions of dollars from the Land and Water Conservation Fund to preserve our outdoor spaces all at zero cost to the taxpayers," Bost said in an email Tuesday. "Today, I voted to permanently reauthorize this fund. There are thousands of acres in Jackson County that fall under the jurisdiction of the Land and Water Conservation Fund, which makes it a win for sportsmen, and those wanting to preserve natural habitats."
The bill was also supported by U.S. Sens. Dick Durbin and Tammy Duckworth.