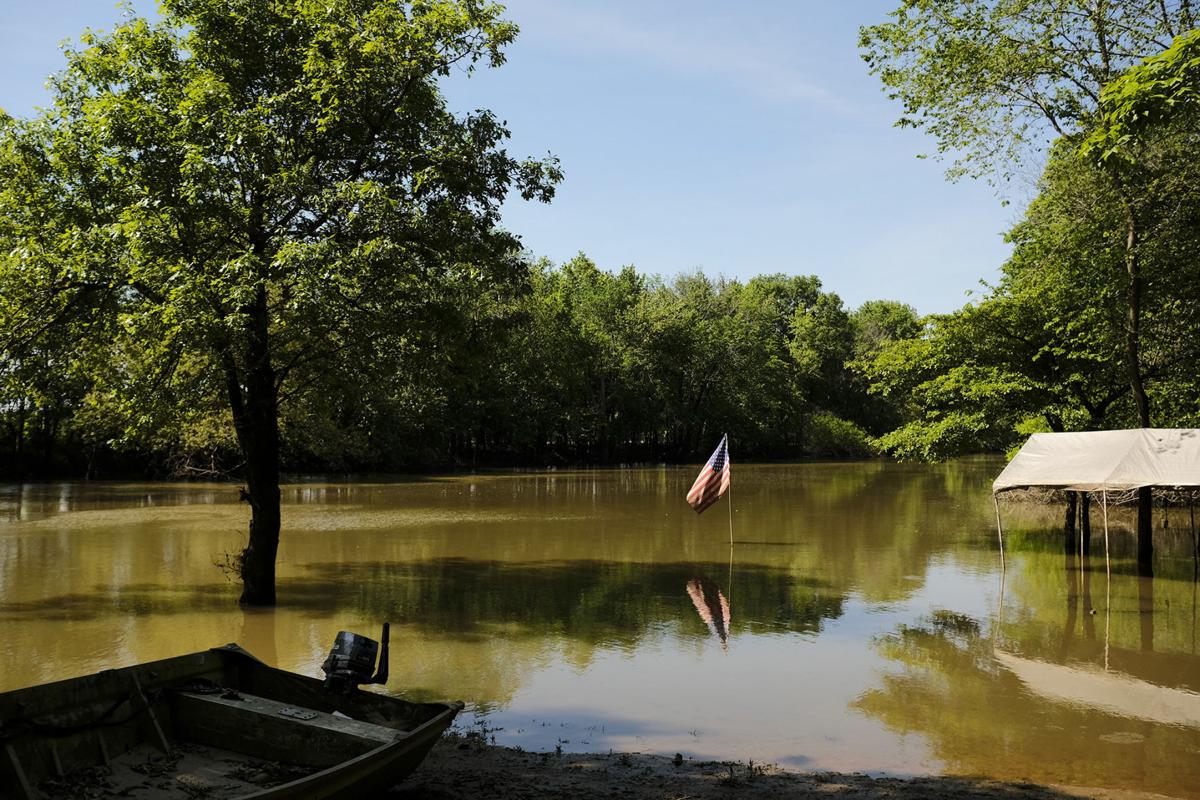 CARBONDALE — Williamson Energy last month was granted the first of three application approvals through the Illinois Department of Natural Resources for its Pond Creek Mine pipeline, which, if also approved by the Illinois EPA, would dump millions of gallons of mine wastewater into the Big Muddy River.
On Dec. 5, the IDNR rendered its final verdict on Williamson Energy's application through its Office of Mines and Minerals, approving the development of more than 70 acres to construct a pipeline from its Franklin County Pond Creek Mine to the Big Muddy River. The company says it needs to pump seep water from mine shafts to ensure the safety of miners, according to public documents. These documents also show that before being diluted in holding ponds, the water will contain high levels of chlorides and sulfates.
CARBONDALE — Southern Illinois can often be a place of tense convergence. The land between two rivers is cherished by many for a multitude of …
Rachel Torbert, deputy director of the IDNR, clarified to The Southern on Wednesday that Williamson Energy has a second permit with the IDNR submitted to the Office of Water Resources, which is still pending. She said the department is waiting on an application fee for the submission to be reviewed.
The IDNR application was originally submitted May 25, 2017, and has gone through several revisions, as well as a public comment hearing in October 2018.
Along with approval from the IDNR, Williamson Energy still needs approval for its application from the Illinois Environmental Protection Agency.
Public hearings with both organizations saw loud outcry from area residents and activists concerned about the pipeline's potential for widespread pollution.
You have free articles remaining.
Georgia De la Garza has been a vocal opponent of the pipeline and attended all of the public hearings. She was disappointed, though not surprised, by the IDNR approval.
"It's time that we stop giving the value to the 1% and to these coal barons and start giving value to our citizens," De La Garza said Tuesday. She said science is on her side, noting that studies have shown links to cancer and other health problems in areas that have mining operations like Pond Creek.
"We need to start looking at this in a very different way," she said — it's not an argument exclusively about endangered species of plants and animals as much as it is about public health, she said. This is especially true, she said, when "this industry is making us the endangered species."
MARION — Illinois Environmental Protection Agency had a hearing on allowing a Williamson County Mine to pump wastewater into the Big Muddy Riv…
Despite this initial blow to efforts to stop the pipeline, De La Garza said the fight will continue.
"This is going to be a very loud fight. It's going to be a very organized fight," she said.
Torbert, said Tuesday that for its part, the review and approval process is complete. She said the window for the public to file an appeal closed Jan. 6.
Editor's Note: This story has been updated to reflect a clarification from an IDNR spokeswoman that Williamson Energy has a second permit application pending with the department.
618-351-5823
On Twitter: @ismithreports