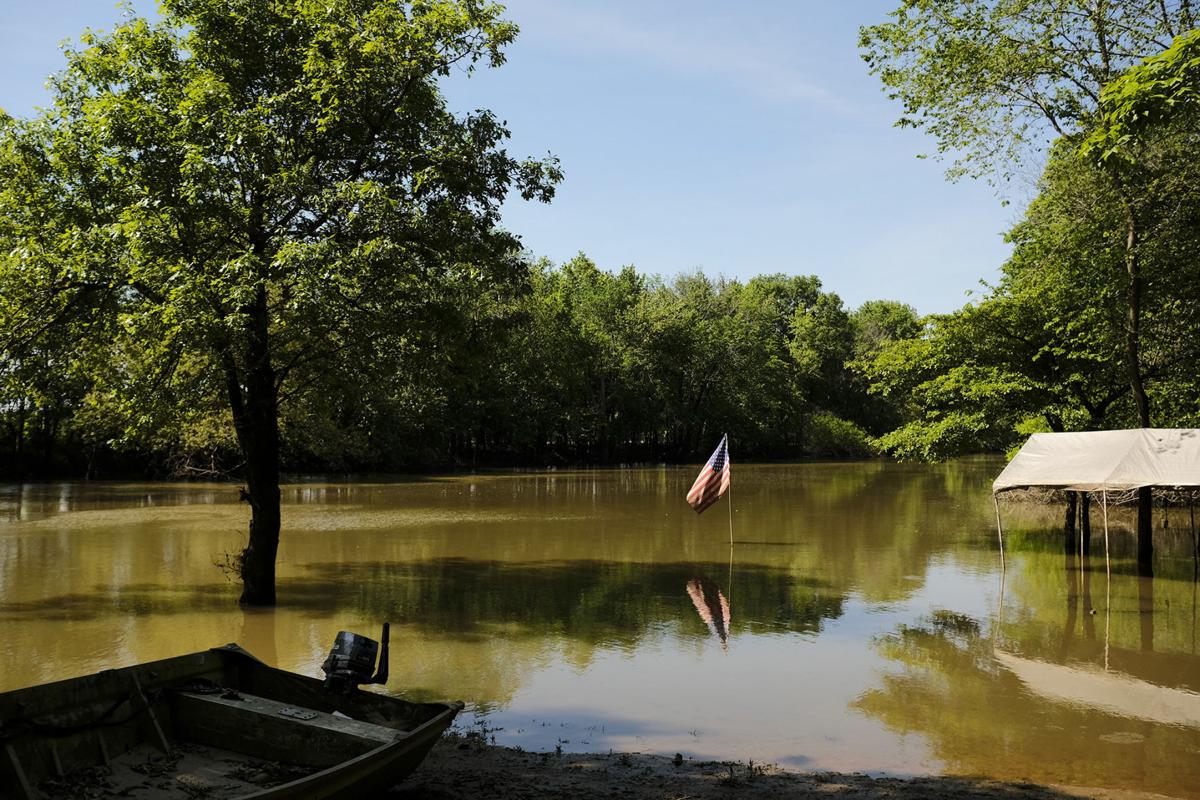 MARION — Concerned citizens have more time to provide comment to the Illinois Environmental Protection Agency regarding its tentative approval this past July of Pond Creek Mine's request to dump millions of gallons of mine waste water into the Big Muddy River.
The initial public comment period on the mine's proposal, which has been met with considerable resistance, closed Aug. 12 with the IEPA saying a final decision on the proposal would be made following that deadline. However, because of public interest, a forum will be held at 6 p.m. Dec. 18 at 1000 Miners Drive in Marion.
CARBONDALE — Southern Illinois can often be a place of tense convergence. The land between two rivers is cherished by many for a multitude of …
Williamson Energy had previously submitted an application for a permit to allow its Pond Creek Mine operation to pump millions of gallons of high chloride, high sulfate wastewater into the Big Muddy River after diluting it in a system of tanks. The company says the need to do this stems from pumping seep water from mine shafts to ensure the safety of miners, according to public documents.
The application to the IEPA is just one of two that need to be approved for the process to go forward, the second being an approval for the pipeline itself from the Illinois Department of Natural Resources. As for this permit, Rachel Torbert, spokeswoman for the Illinois Department of Natural Resources, said the item is still under review.
Darin LeCrone is the manager of the industrial unit in the division of water pollution control permit section. He will be there during the December meeting, and he said the types of public comments that actually have bearing on the IEPA's decision-making process are about science, not feelings.
Kim Briggs, a media representative for the IEPA, commented that the public input portion of the permitting process is "not a popularity vote."
LeCrone said even if there are scores of people adamantly against a given project, and they voice those concerns at a meeting or through written comments, if the comments aren't rooted in science or law, the IEPA can't deny a proposal. He said they are obligated to permit a company that shows they will comply with the Clean Water Act and other regulations. They can't just deny a request for emotional reasons.
LeCrone said an outright denial of a permit request is not often the result of a comment period or public forum. He said they're less about denying permits, and more about possibly imposing further conditions and restrictions on projects.
When asked what kinds of comments could be helpful if local residents are concerned about the Pond Creek project or other permits, LeCrone reiterated that science or environmental impacts are what the committee is looking for.
Many of the comments during previous hearings regarding the Pond Creek project centered around water quality and flooding. Many asked how the IEPA and others could be so sure that dumping millions of gallons of water with elevated chloride and sulfate levels into a river that routinely floods won't impact the area negatively. LeCrone said these concerns aren't unique to this proposal.
LeCrone said testing water coming directly from the end of the pipeline is what's most important.
"That's how we're determining compliance," he said. If the numbers coming out of the pipe meet the regulatory standards, this is what matters, though he said sometimes flooding concerns can move the needle.
Georgia De La Garza is a local environmental organizer and has been a vocal opponent of the Pond Creek pipeline project. She said she doesn't find the IEPA's statements about public input discouraging or surprising. She still thinks voicing an opinion is worthwhile.
CARBONDALE — Despite public opposition, the Illinois Environmental Protection Agency has made a "tentative determination" approving Williamson…
"It's an opportunity to bring awareness to people who might not know (about the concerns)," she said. De La Garza said she doesn't expect the IEPA to really listen.
"They bulldoze ahead ... regardless of what the science is," she said. "This coal industry still has a hold on our EPA, our DNR and on our politics in Southern Illinois."
618-351-5823
On Twitter: @ismithreports