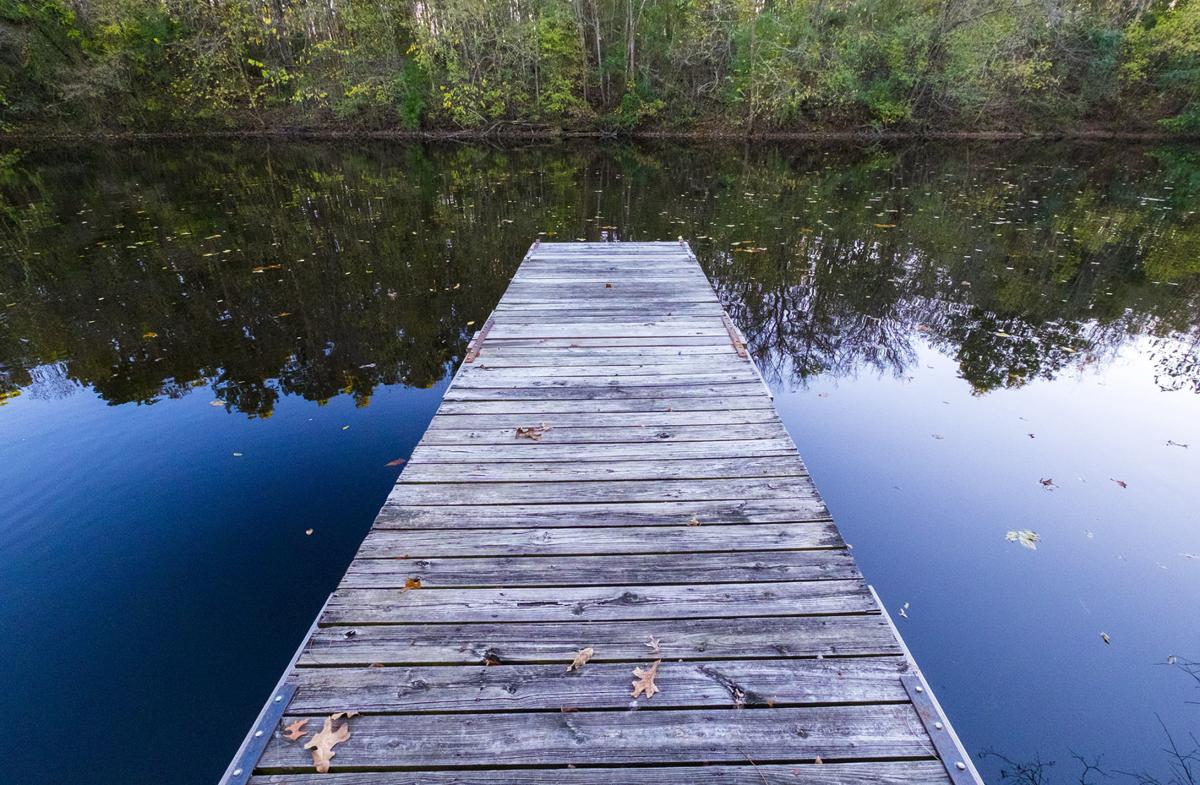 CARBONDALE — For more than a year, Southern Illinois University Carbondale's Innovation and Economic Development office has been facilitating studies and gathering public input to plot future courses for two regional gems: Pyramid State Recreation Area in Perry County and the World Shooting and Recreational Complex in Randolph County.
The strategic planning report and recommendations created on the basis of this research will be introduced at a public meeting at 4 p.m. on Aug. 5 at the World Shooting and Recreational Complex Main Event Center in Sparta. Everyone is invited to attend.
Interim Chancellor John M. Dunn and the SIU team, led by Lynn Andersen Lindberg, interim executive director of SIU's Office of Innovation and Economic Development, along with Deborah Barnett, director of the Small Business Incubator Program, will represent the university at the meeting.
Colleen Callahan, director of the Illinois Department of Natural Resources, will be in attendance, as will Sen. Paul Schimpf, R-Waterloo, and representatives of the task force groups assembled to tackle the projects.
IDNR and SIU inked memoranda of understanding in May 2018, facilitated by Schimpf, who represents Illinois' 58th Legislative District, where both of the areas are located. The late Carlo Montemagno, then-chancellor at SIU, brought the SIU Office of Innovation and Economic Development, then led by Kyle Harfst, aboard to lead the planning process.
The goal of the partnership is to analyze the current strengths and weaknesses of each facility, as well as their infrastructure requirements and potential for growth in order to create plans for each to reach maximum potential. Potential use of the facilities, possible economic growth, and the natural elements were considered.
Ultimately, proponents hope to begin implementation of the goals and objectives established through this initiative and seek local, state, volunteer and grant resources to accomplish those goals.
Pyramid State Recreation Area is the largest state park in Illinois, encompassing 19,701 acres in southwestern Perry County.
Its reclaimed surface mine ground features large, deep lakes and grasslands that are home to numerous species of wildlife and waterfowl. Outdoor enthusiasts from across the Midwest utilize the park for a wide variety of individual and group activities, including fishing, field trials, re-enactments and much more.
The World Shooting and Recreational Complex, which opened near Sparta in 2006, is a premier 1,600-acre facility catering to shooting enthusiasts of all ages.
Thousands of people from all over the world visit the complex for shooting competitions and for trapshooting, skeet and sporting clays. The Grand American World Trapshooting Championships are held there every year.
The complex also features a restaurant and several shops.
You have free articles remaining.
"Pyramid State Recreation Area and the World Shooting and Recreational Complex are not just important recreation facilities in Southern Illinois, they are key components of their host communities' economic ecosystem," Lindberg said. "Visitors to PSRA and WSRC spend money at local businesses for food, lodging, gas, supplies, and other activities. Each of these activities contributes to the economic prosperity and quality of life in Southern Illinois."
The strategic planning engaged individuals and constituent groups, including the Friends of Pyramid State Park, who work to maintain and enhance the natural resources while maximizing the usage potential for recreational, educational, interpretive and artistic experiences.
Five strategic goals were the focus for Pyramid State Recreation Area:
Identify and secure sustainable funding sources.
Enhance natural resources compatible with recreational activities as defined by the grasslands management plan.
Maintain habitat for support of field trials.
Manage outdoor recreational activities.
Promote hunting opportunities and improve hunting quality.
The World Shooting and Recreational Complex task force set these strategic goals:
Adopt a business strategy for management and operations.
Create and diversify year-round, full-time shooting opportunities.
Develop non-shooting recreational activities.
Provide additional educational experiences.
Expand entertainment programs and events.
One of the most pressing concerns at the park is the encroachment of invasive plant species. The constituents and SIU representatives also discussed other threats to the park and its weaknesses, as well as its strengths and opportunities.
Field trial clubs, waterfowl groups, fishing clubs, Civil War re-enactors and numerous others were consulted by the SIU team.
The task force included key stakeholders from the region and beyond. They established a vision statement, a mission statement and the strategic goals, and then crafted a forward-looking strategic plan. They also reviewed the grassland management plan and addressed science-based, natural resource management considerations.
A public information session was held in June to solicit additional comments and information for the report, which will premiere at the Aug. 5 meeting.
Input about the shooting complex was solicited from diverse user groups, including the Amateur Trapshooting Association, ILLINOISSouth Tourism, the Illinois Federation for Outdoor Resources, the OKAW Valley Beagle Club and others.
Schimpf and officials from SIU will present the prepared reports to Callahan at the Aug. 5 event, which will take place at 1 Main Event Lane, Sparta.
Various other area dignitaries will also be on hand. Posters on site will highlight the work for the two task forces, and refreshments will be available for purchase.
The 120th Grand American World Trapshooting Championships, running July 31 to Aug. 10, will serve as a fitting backdrop for the event.